The Real Reason Sandi Toksvig Quit The Great British Bake Off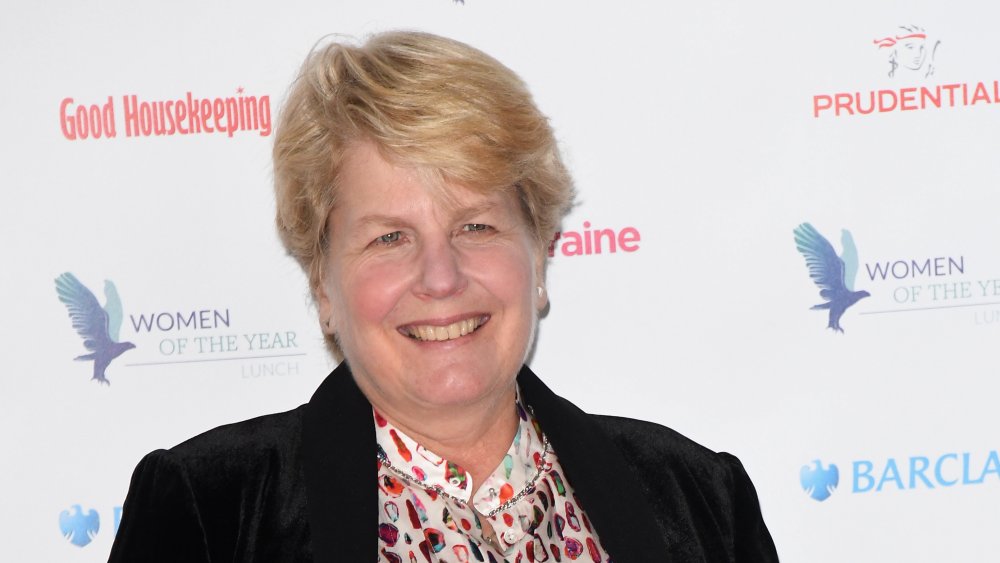 Stuart C. Wilson/Getty Images
While Meghan Markle and hubs Prince Harry may be the most high profile Brits (or Brits-by-marriage, in Meghan's case) to announce a planned career change over the past few weeks, Sandi Toksvig, beloved co-host of The Great British Bake Off for the past three years, just announced that she, too, is leaving to pursue other opportunities. Toksvig took to Twitter to announce her reason for doing so: "When stepping down from a job it is quite common for people to say they are doing so in order to spend more time with their family. Unusually I am departing from the Great British Bake Off so I can spend more time with my other work." She also dropped a facetious hint that concerns about her weight may have contributed to the decision, citing her expanding waistline as evidence that "Bake Off is an all-consuming show."
What Sandi Toksvig plans to do now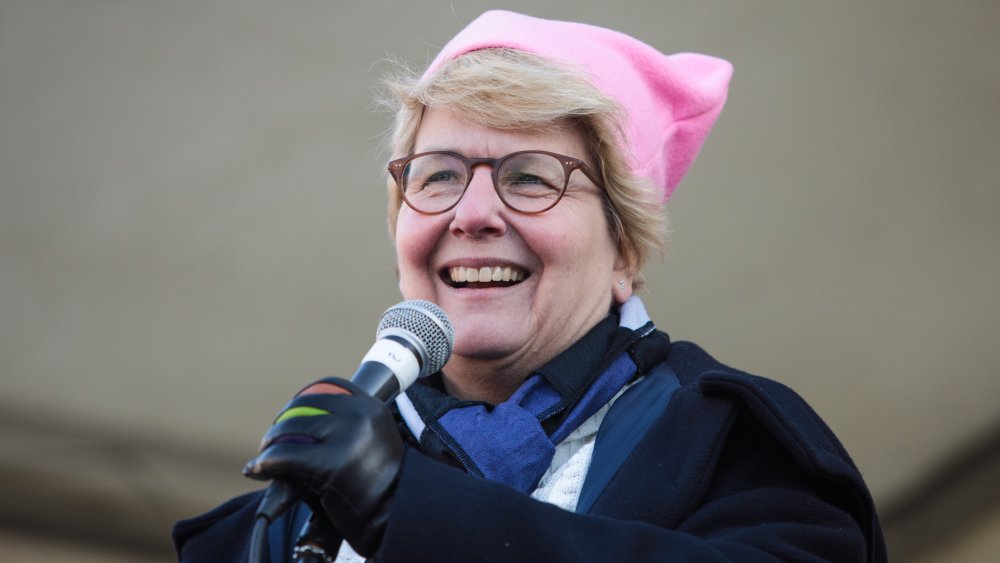 Jack Taylor/Getty Images
According to Entertainment Weekly, one of the new projects Toksvig is looking forward to is hosting a show called The Write Offs, set to air on British TV Channel 4. This show, which will explore adult illiteracy in Britain, will give eight adults aged 22 to 66 the opportunity to learn to read, write, and spell. The show's grand finale will feature a spelling test that will be given to the participants in front of an audience of their families, friends, and teachers.
Toksvig doesn't plan to abandon Bake Off entirely, however. She's set to return this spring to participate in The Great Celebrity Bake Off for Stand Up To Cancer.
How Toksvig's co-workers reacted to the announcement
Ian Katz, Channel 4's director of programs, credited Toksvig with being "a huge part of why Bake Off's move to Channel 4 has been such a success." Although he admits the show will "miss her warmth and wit," he's glad that "her unique voice will continue to have an important presence on the Channel with new shows in development — none of which involve cake." (Or, one presumes, expanding waistlines.)
Co-host Noel Fielding took the news less calmly, saying it made him feel "like Tom without Jerry" and tweeting: "Gonna miss yooooooooooooooooo and the wonderful times we got to play together in the tent!" Bake Off judge Prue Leith said that she had "absolutely loved working with Sandi," calling her "a brilliant host and enormous fun" and saying she expected they'd remain "lifelong friends." Toksvig, in turn, confirms that her friendships with Fielding, Leith and the show's other judge, Paul Hollywood, "will continue beyond the confines of television."
All in all, it sounds like Toksvig's departure from The Great British Bake Off is going to be a far less contentious separation than Megxit (or Brexit, for that matter). Sounds like the royals could take a few cues from BBC presenters when it comes to behaving with proper British civility.