The Truth About The Food Challenge That Almost Killed Adam Richman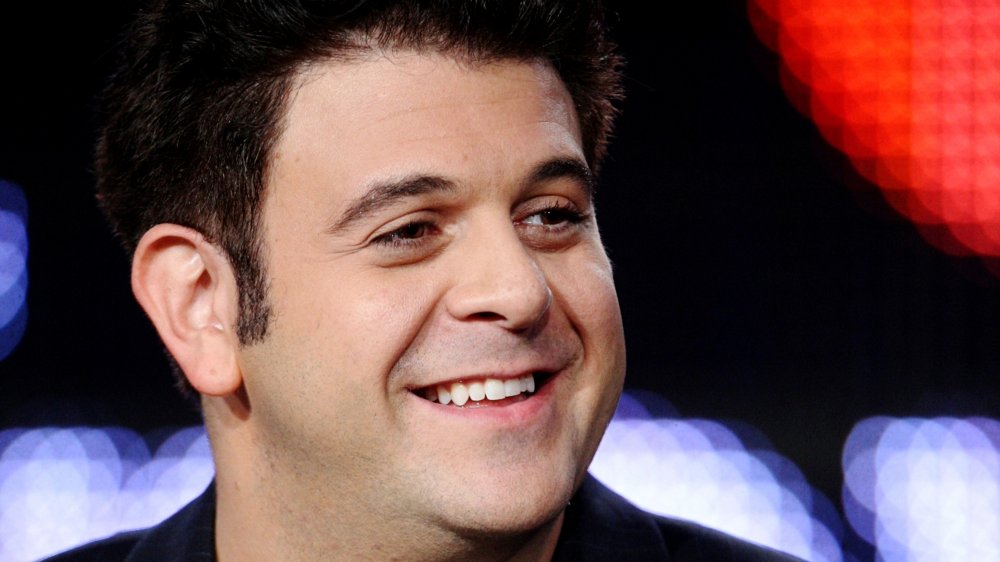 Frederick M. Brown/Getty Images
During an episode of his hit Travel Channel show Man v. Food, Adam Richman got a challenge he simply couldn't stomach. His tongue and throat weren't too happy about it, either. To make the Wall of Pain at Munchies 4:20 Cafe in Sarasota, Florida, Richman needed to eat 10 "Fire In Your Hole" chicken wings in 20 minutes. Shortly after eating just two, however, Richman found himself in the eatery's bathroom, feeling his burning airways closing.
"I was so jacked up in the bathroom of the place that my tongue had swollen, my nasal passages had swollen — this is not to be trifled with," Richman told Sean Evans on his YouTube show, Hot Ones.
The director of Man v. Food had caught the Munchies chef on microphone, telling a cook to use a whole bottle of ghost chili extract, rather than just the splash viewers saw in the episode. The ghost chili is the hottest pepper in the world — more than 100 times hotter than the average jalapeňo.
The director was new and didn't know he could prevent what ended up being an on-air disaster for Richman. On the show, viewers see Richman retreating into a walk-in cooler with a gallon of milk, in a feeble attempt to douse the flames.
"That was, without question, the hardest, worst, and most painful challenge I've ever faced," Richman told Munchies patrons afterward — or ever would face, as it turned out. And now we know why.
Why Adam Richman was angry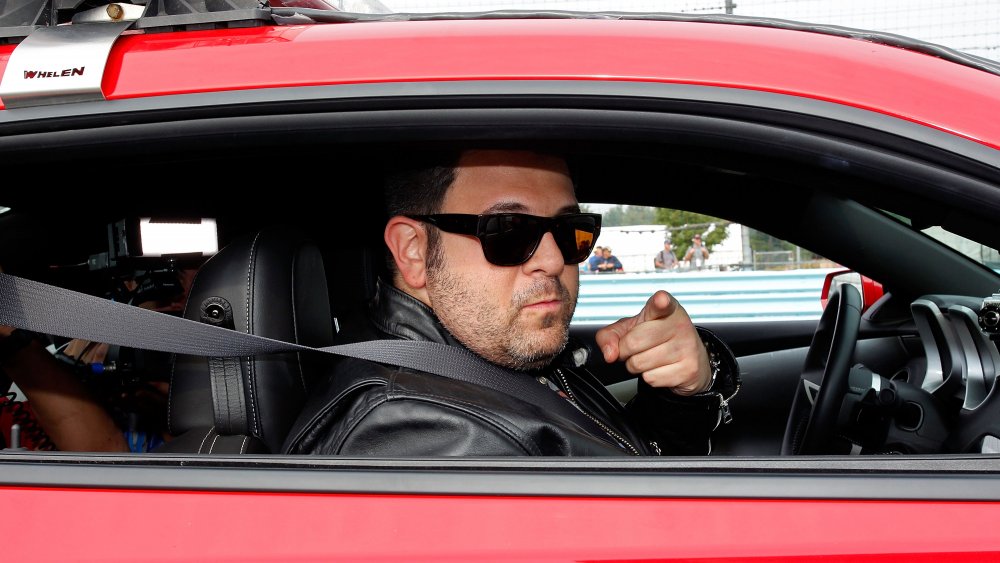 Geoff Burke/Getty Images
Richman recovered fully, of course, and even sampled hot sauces for Evans on Hot Ones. So you might assume Richman's utter defeat at Munchies burned his ego more than anything else. Not so, the former Man v. Food host told Evans.
"The reason why I'm mad is not because of my record," Richman said. "I don't give a s*** about that. It's that it's cavalier and dangerous."
After all, as Richman said, the main ingredient that was poured much too generously onto his wings is also stuffed into police grenades in India.
Richman left Man v. Food while still on top in 2012, after four seasons. But his Fire In Your Hole experience and other moments of food excess didn't turn Richman off to all things gastronomic. He wrote a cookbook and hosted other TV shows, including the Travel Channel's Secret Eats with Adam Richman. Along the way, we're guessing Richman kept a close eye on the cooks who prepared his meals.