The Truth About The Queen's Favorite Cake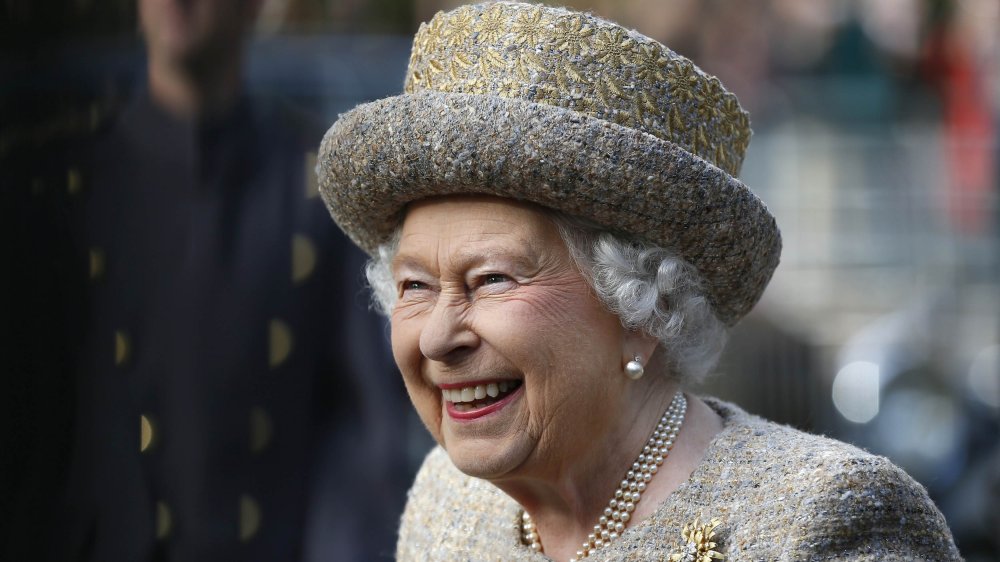 Wpa Pool/Getty Images
Whether you're dying for the fourth season of The Crown to drop or you just like good food, you may be happy to know that the TV show is not the only way to get a taste of the royal life. It's well-known that the royals are very particular about what they eat and how they eat it, but a little secret about Queen Elizabeth's palate is that she has quite the sweet tooth, especially for chocolate.
It comes as no surprise then that the queen's favorite birthday cake is made with chocolate. Delish visited Darren McGrady at his test kitchen in Dallas to find out how Her Majesty's cake is made. McGrady was the personal chef for Queen Elizabeth and Prince Philip at Buckingham Palace for 11 years, from 1982 to 1993, then moved to Kensington Palace where he cooked for Princess Diana, Prince William, and Prince Harry until the princess' passing in 1997 (via Insider). In 1998, the royal chef moved to the U.S., writing best-selling cookbooks and founding a fine-dining catering service, but even after all these years, he hasn't forgotten the recipe for this chocolate birthday cake. 
How the queen's favorite cake is made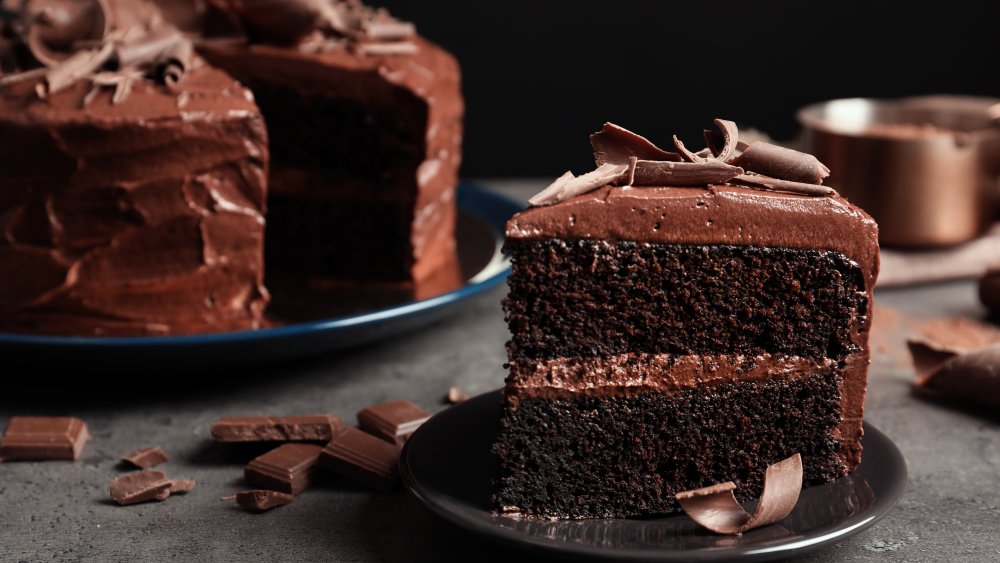 Shutterstock
According to Delish, the cake itself is sort of a family heirloom. The recipe was created by the kitchen staff for Queen Victoria, Queen Elizabeth's paternal great-great-grandmother who sat on the throne from 1837 until 1901. Generations later, the birthday cake's recipe has been left untouched.
You can view McGrady making the chocolate birthday cake in Delish's YouTube video. The chef describes the queen as a chocoholic who would approve anything with chocolate for the royal table. For her own birthday, it makes sense that she would want a cake that is packed with chocolate. The dessert recipe includes not only chocolate layers but chocolate ganache filling, a layer of chocolate ganache on top, and chocolate ganache decorations.
The finishing touch for the birthday cake is a chocolate plaque — no candles, just a plaque. Every time McGrady made the cake, the plaque only said, "Happy Birthday!" on it — never "Happy Birthday, Your Majesty," or anything a bit more personal.
How the queen celebrates her birthday(s)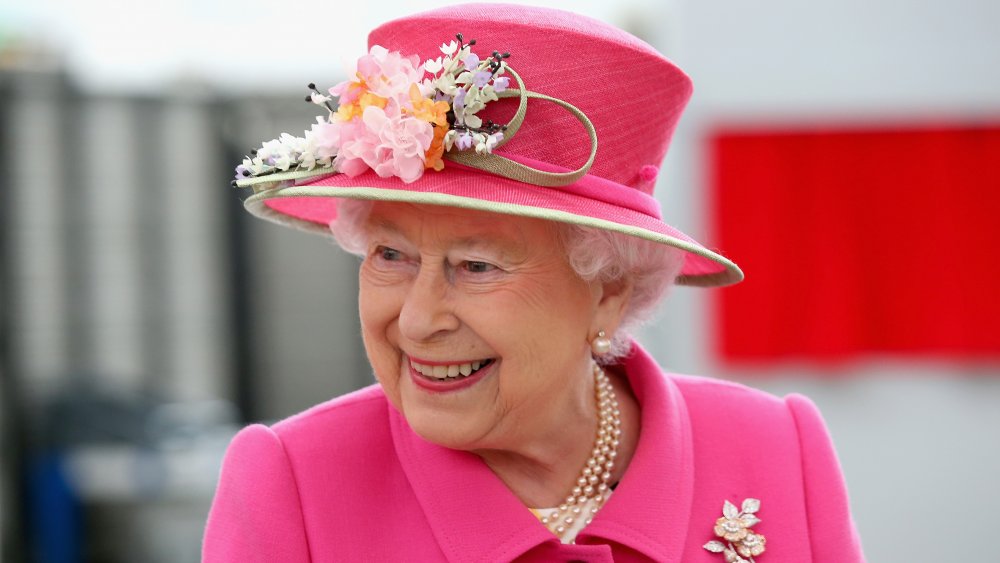 Chris Jackson/Getty Images
The chocolatey cake is actually baked two times a year because Her Majesty has two birthdays, says McGrady. April 21 is her actual birthday, while the second Saturday in June, also known as Trooping the Colour, is the birthday of her ascension to the throne. The queen observes both days with decadent chocolate cake — but in moderation. According to McGrady, she only takes a small slice at a time, taking all week to get through a cake. Even then, she usually has some left to send down to the staff dining room.
Unlike a lot of other royal celebrations, Queen Elizabeth prefers to spend her birthday with little company. The chef revealed that she celebrates the occasion alone or just with Prince Philip, a lady-in-waiting, or a friend. But her birthday is not the only time of year when she enjoys chocolate cake. In fact, another favorite cake of hers is a chocolate biscuit cake that McGrady also made regularly during his stint as the royal chef. According to him, the queen eats this particular cake all through the year. Prince William even chose it to be his groom's cake when he got married to Kate Middleton because he came to like it after eating it during tea with the queen (via Today).
Given how much the royals honor tradition, we can safely assume that Queen Elizabeth will eat chocolate birthday cake again for her 94th birthday later this month.