Everything You Need To Know About Sesame Street's Snack Chat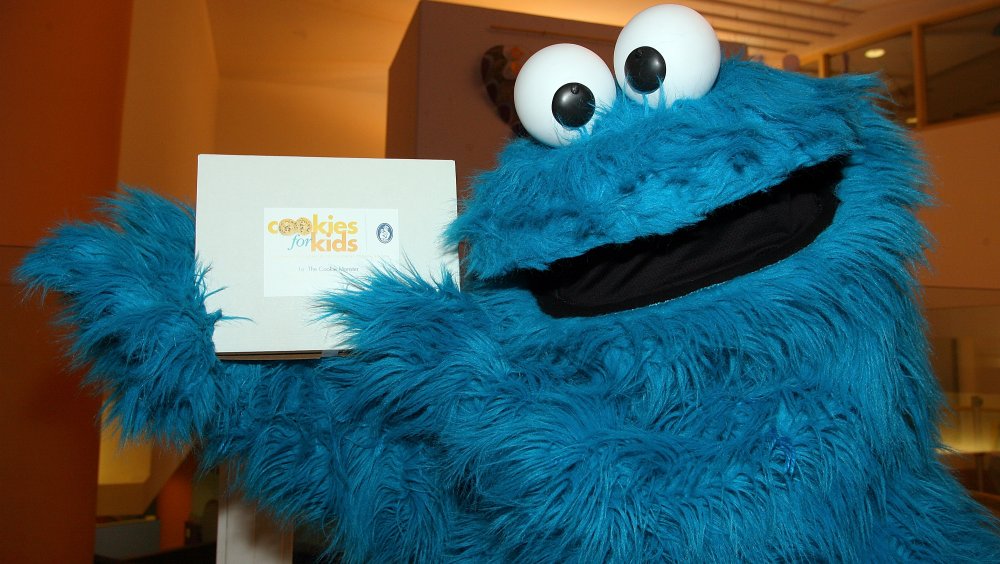 Gail Oskin/Getty Images
Stay at home orders and social distancing mean families have more time to focus on cooking together and eating healthy. And who better to help parents talk about healthy eating than Sesame Street's beloved fuzzy, furry, blue monster, Cookie Monster? While Cookie Monster is best known for his love of cookies, he also likes carrots and other healthy foods, and is now starring in an online series called Snack Chat that parents and children of all ages will love.
Sesame Street has long been at the forefront of creating meaningful resources for families with young children to offer insightful tips and guidance to ease stress and help families enjoy family life. From their autism resources to those for military families to those to help families during financially challenging times, Sesame Street has you covered.
Snack Chat is part of Sesame Street's recently launched Caring for Each Other initiative which was created to help families as they navigate the COVID-19 pandemic. "Children thrive with structure in their lives and they learn best through play — even in everyday moments like mealtimes and morning and evening routines. So our site is filled with content you can use all day long to spark playful learning, offer children comfort, and focus a bit on yourself, too," reads the narrative on the Sesame Street website.
How Sesame Street's Snack Chat is helping families
Snack Chat begins with Cookie Monster gently reminding viewers to wash their hands. Then he gets into the nitty gritty of having been home so long, most of his favorite snacks are gone. "Toaster pastries. Gone. Fruit Cups. Delicious, but gone. Granola bars. Loooong gone." New snacks are needed. ASAP. Cookie Monster assures his friends that he is not giving up cookies, but then proceeds to tell his friends to get an adult's help to make a fruit smoothie. No spoilers. Watch the video.
Additionally, Cookie Monster is true to his name as there is also a video for Snack Chat about, you guessed it, cookies. And if your kids are tired of cooking in the kitchen, there are plenty of games and printable coloring sheets to print out to keep them busy while you cook.
Bottom line: Your kids will love it, so fire up your computer, tablets, and phones. Sesame Street is truly the gold standard in children's content and after watching Cookie Monster in action, it is easy to understand why. Tune in weekly to Sesame Street's YouTube channel for new installments of Snack Chat.