How Much Is Robert Irvine Really Worth?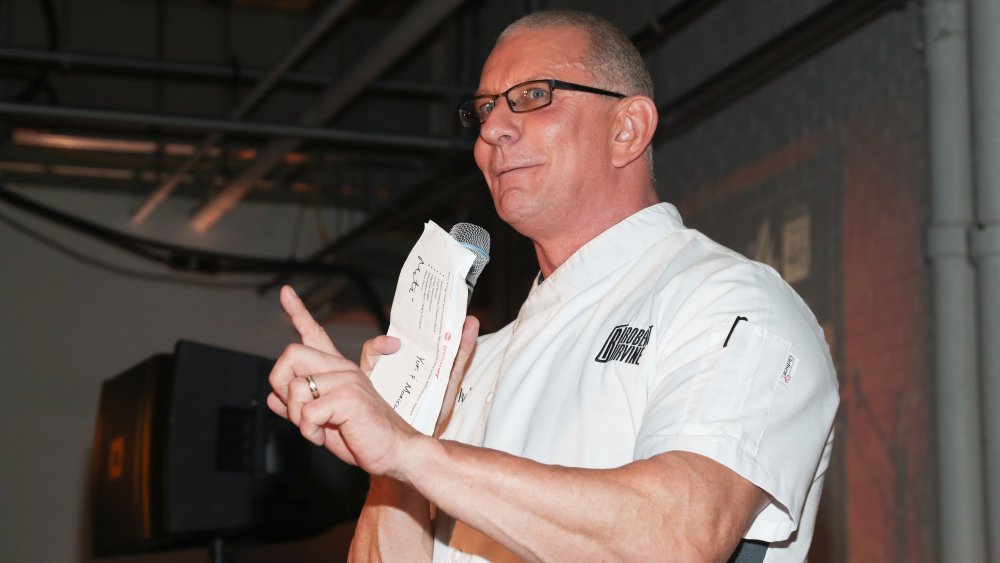 Bennett Raglin/Getty Images
We may receive a commission on purchases made from links.
Robert Irvine is a British celebrity chef who has grown his food empire from quite humble beginnings. After enrolling in the British Royal Navy and serving as the chef on Queen Elizabeth II's royal yacht Britannia (via Food Network), he worked in restaurant consulting for brands in Southeast Asia for a decade before becoming the executive chef at Donald Trump's Atlantic City casino Trump's Taj Mahal (via Restaurant Report).  
He became a household name thanks to a series of television shows for the Food Network. Initially, he starred on an extreme cooking challenge show called Dinner: Impossible, and then for a second, similar show called Restaurant: Impossible. In their heyday, these shows were attracting some 1.2 million viewers every week. He also had a talk show on The CW in 2016, but after two seasons and around 180 episodes, the show was taken off the air (via IMDb).
The net worth of Robert Irvine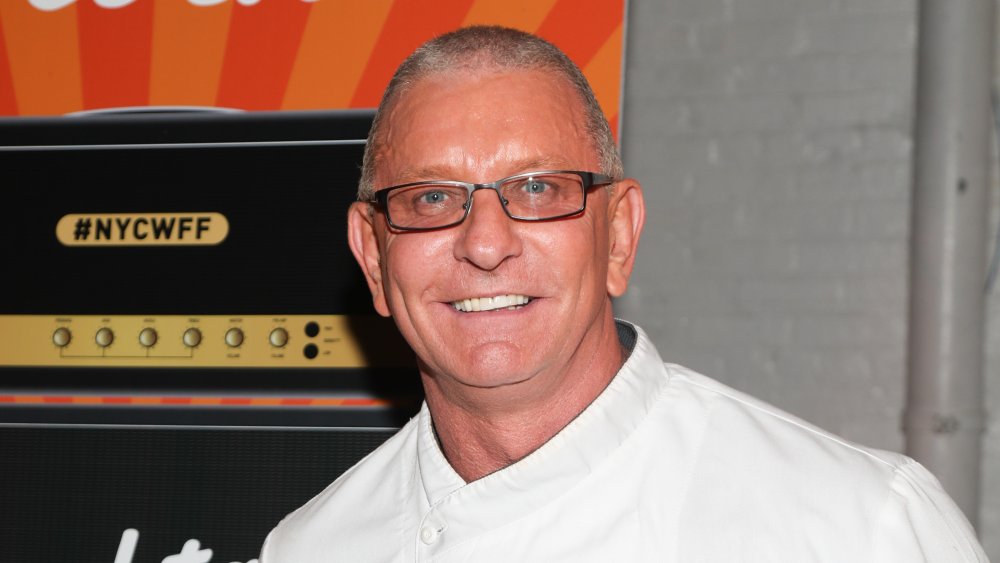 Bennett Raglin/Getty Images
Chef Robert Irvine's net worth is estimated at $15 million (via Celebrity Net Worth). Irvine now owns and operates three restaurants, including a pub at the Tropicana hotel in Las Vegas (via Tropicana), and has written a series of cookbooks, both of which are components of his income stream. Family Table concentrates on "recipes and strategies to bring your family back into focus and back to the dining table," while Fit Fuel focuses on healthy eating. 
A third cookbook, Impossible to Easy, is sold out on his website, so sales must have been quite high (via Chef Irvine). Keen on fitness and full of muscle himself, Irvine also has started his own line of protein bars which are available in five flavors: lemon, mint chocolate chip, chocolate chip cookie dough, peanut butter, and peanut butter and jelly. They are listed as an Amazon Choice item, have high ratings, and are likely another way that Irvine is padding his pockets (via Amazon). Dinner: Impossible and Restaurant: Impossible ran for a combined 20 years and 260 episodes, so the royalties checks coming from these shows are likely a big component of Irvine's overall net worth.