Celebrity Chefs You Should Follow On TikTok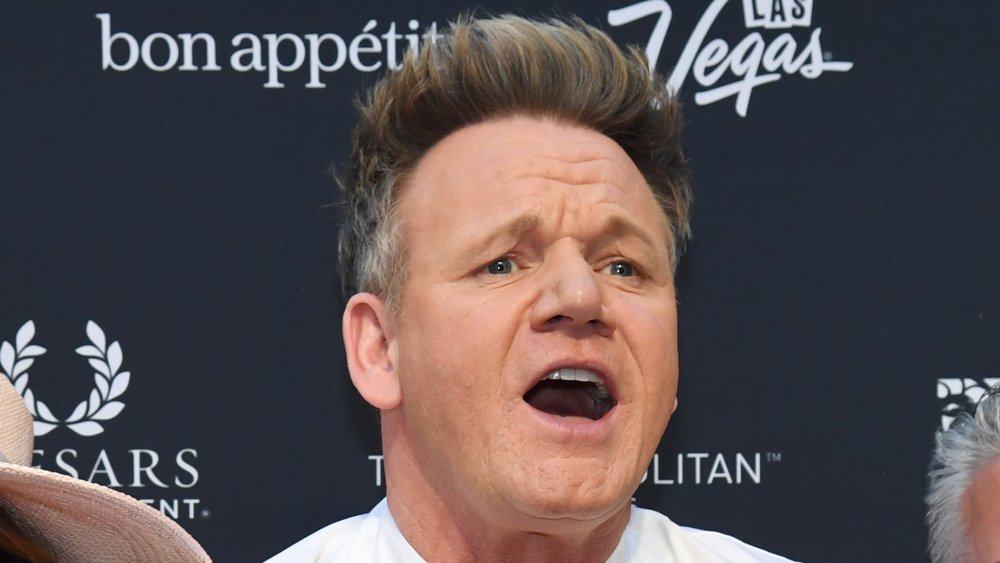 Ethan Miller/Getty Images
If you have a teenager or are one, then you most certainly know about TikTok. The social video-sharing app is the launching pad for many of the things that go viral nowadays.
A handful of celebrity chefs have jumped on the TikTok bandwagon, which should only enhance their popularity. Gordon Ramsay proves the platform isn't just for teenagers. He has 1.8 million followers on TikTok, which probably means he didn't need the app to be popular in the first place. His most popular post has been watched more than 18 million times, and features he and his daughter Tilly Ramsay doing a kitchen-inspired dance to the 2017 song "Cheryl"  by rapper Yung Gravy. Among other dance moves, Gordon and Tilly incorporate a whisking motion to the song's chorus: "Juice, sauce, little bit of dressing / Ice, wrist, little bit of flexing." The first line sounds like part of a recipe. The second line is about showing off a diamond watch. "Not sure this is a recipe I can get behind," Gordon Ramsay wrote in his TikTok caption.
Ramsay received praise for his dance moves from Delish, but dancing really isn't his specialty. Tilly's TikTok account includes a video of her and her father giving up on a dance to Doja Cat's "Say So." Tilly's caption read, "Getting better by the day," but we don't expect Ramsay to give up his day job.
Ree Drummond takes her green pepper dance to TikTok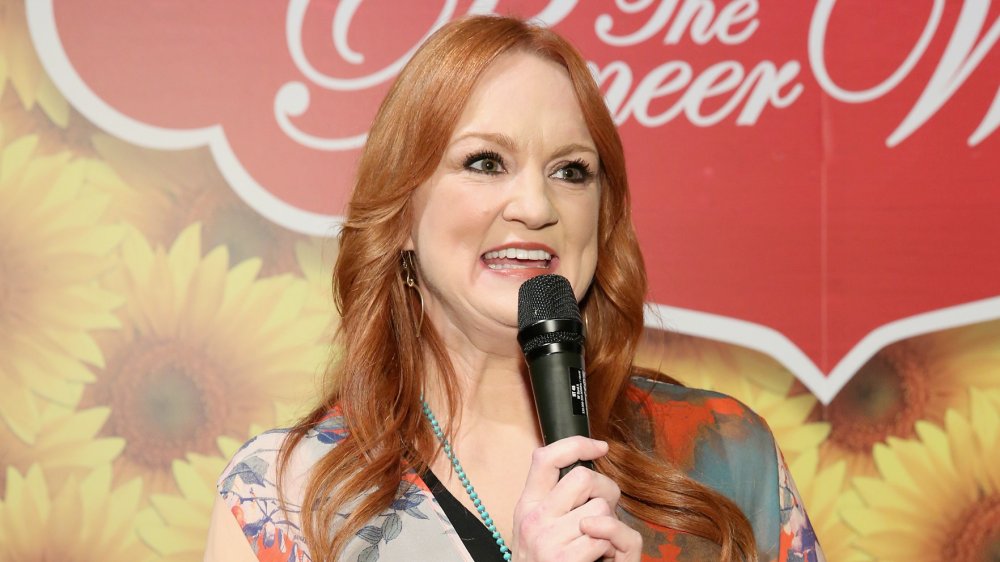 Monica Schipper/Getty Images
Ree Drummond of The Pioneer Woman also jumped on the TikTok bandwagon thanks to her daughter. Drummond appears in a post on her daughter Alex's account doing the viral TikTok dance to the song "Savage" by Megan Thee Stallion (via Delish.) Truth be told, the green bell pepper in Drummond's hand does most of the dancing. While Drummond's TikTok appearance is just as entertaining as Ramsay's, it has only been viewed a little more than 5,200 times so far. 
Maybe we'll see that green pepper again, in the latest installment of Drummond's TV show. She's starring in a five-episode miniseries called The Pioneer Woman: Staying Home that began airing on the Food Network on April 11. Drummond's daughters and nephew were the camera crew for these episodes.
Not too many other food celebrities have latched onto TikTok yet. TV personality Cat Cora, who holds the distinction of being the first female Iron Chef, according to Fortune, only has 64 TikTok followers but received nearly 2,000 views for a post in March describing how to make your own hand sanitizer. (The CDC recommends hand washing over sanitizer.) Competitive eater Matt Stonie is on TikTok with tongue-in-cheek videos about — you guessed it — eating large quantities of various types of food. His most popular post? The $700 Pop Rocks Challenge that has been viewed nearly 36,000 times.