Salt Bae's Net Worth Is Much Higher Than You'd Expect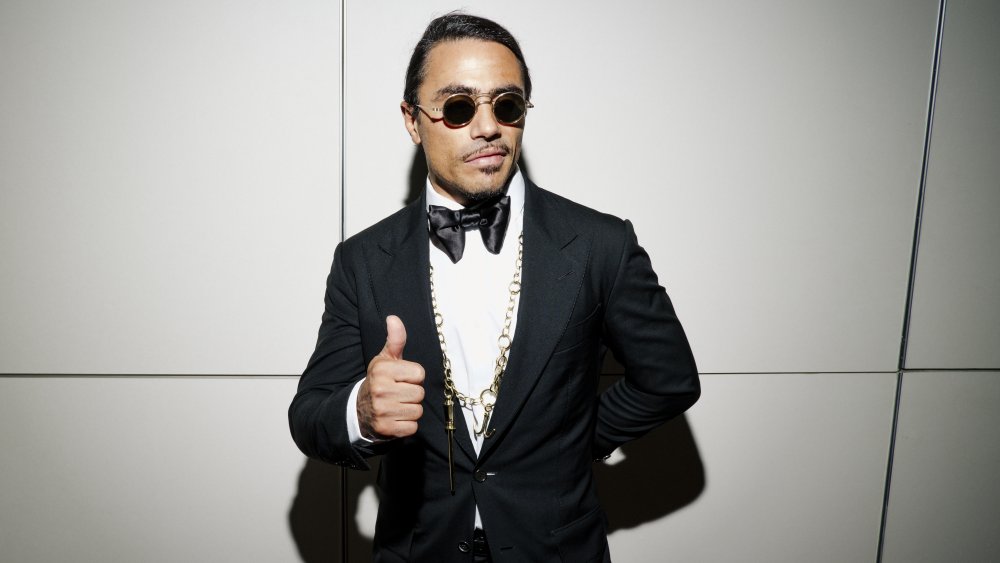 Gareth Cattermole/Getty Images
Turkish chef Nusret Gökçe, more popularly known by his "stage name" Salt Bae, is a restaurateur with nearly a dozen locations of his Nusr-Et Steakhouse scattered across the globe including in cosmopolitan cities such as Abu Dhabi, Miami, New York, and Istanbul.
He's more than just a restaurant owner though — Salt Bae became a household name due to his oddly enticing Instagram videos of sensuously rubbing huge sides of beef and lamb with spices and seasoning, his one-of-a-kind salt-sprinkling pose, and his trademark sunglasses (via Instagram).
It is estimated that Salt Bae is worth somewhere in the neighborhood of $50 million (via Fotolog). He is certainly the epitome of a self-made man. As the son of a miner with four siblings, he dropped out of school early and began working as an apprentice to a butcher in Istanbul at the age of 13 (via CNBC).
How Salt Bae made his money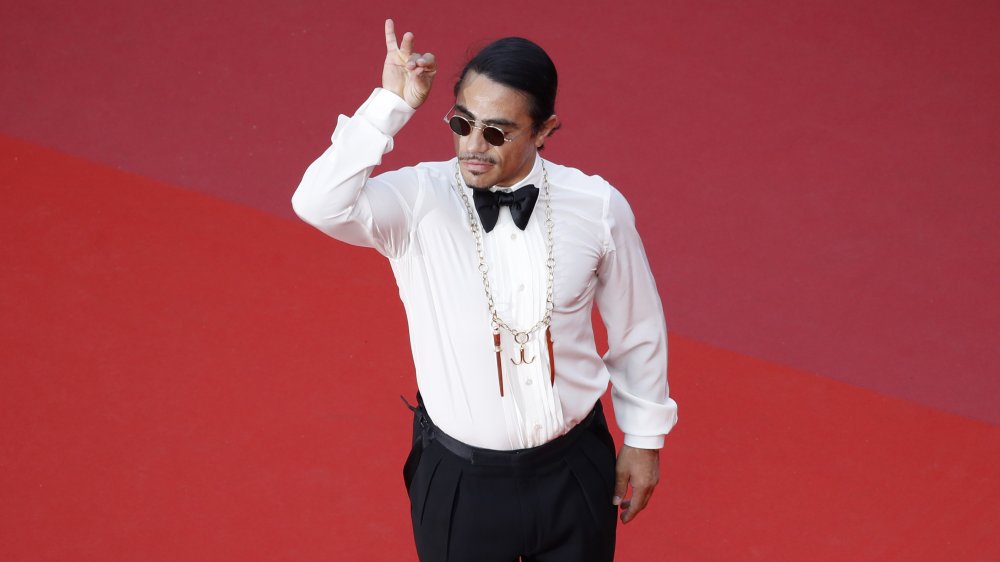 Pool/Getty Images
Salt Bae opened his first steak restaurant in Istanbul at the age of 27 and was able to expand to new locations in Ankara, Turkey, Doha, Qatar, and Dubai, United Arab Emirates thanks to the backing of a Turkish businessman who came to eat at his original location, was impressed, and decided to invest.
His restaurants have attracted celebrities from Leonardo DiCaprio to P Diddy to Odell Beckham Jr. However, sometimes celebrity diners have attracted some bad press for Salt Bae and his restaurant group. In 2018, Venezuelan President Nicholas Maduro visited the Istanbul location of Nusr-et and was roundly criticized for eating at a restaurant where a steak can easily retail for over $100 while the citizens of his own country were suffering from food shortages (via The New York Times). Some of this criticism was leveled at Salt Bae himself as he was in the house that night and serving the Venezuelan President.