The Sneaky Way Trader Joe's Gets You To Spend More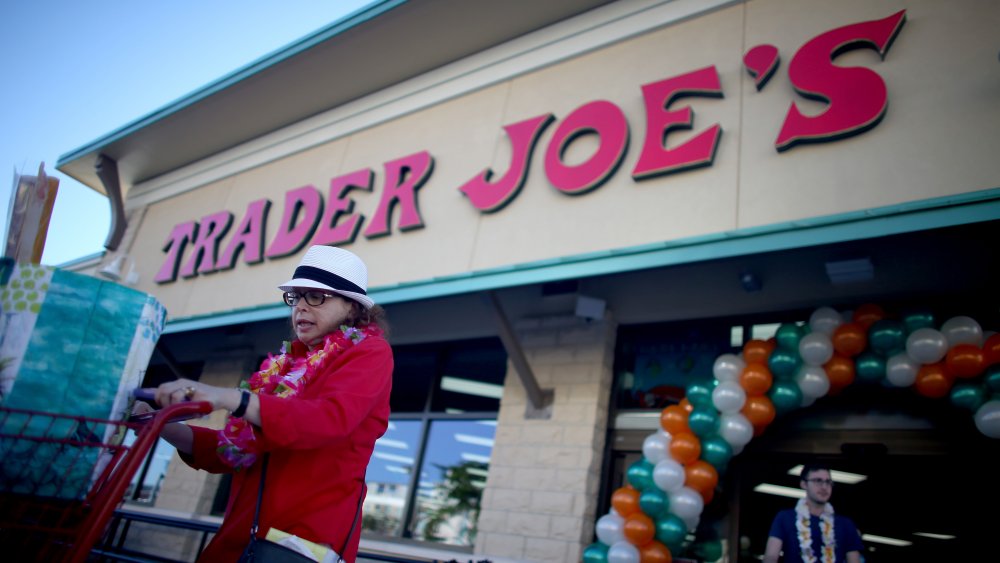 Joe Raedle/Getty Images
If any store proved the adage, "less is more," then surely it would be Trader Joe's. The grocery chain has about 500 locations, while the bigger chains operate more than 2,000 (via Freakonomics). Each Trader Joe's store is smaller, too — 8,000 to 15,000 square feet (via FoodNavigator-USA), compared to 46,000 square feet for a typical Safeway (via Motley Fool). Here's where the "more" comes in: Trader Joe's packs a lot of sales into that small footprint — about twice as many dollars per square foot as leading competitor Whole Foods (via Business Insider). Trader Joe's ranked number one in customer preference and financial performance for two years running and took second place in the most recent survey, released in January 2020 (via dunnhumby).
The success of Trader Joe's can be attributed to a number of business decisions. Forbes lists six, including no advertising, getting to know customers in-store rather than collecting data on them, and slow, sustainable growth.
The bottom line on why Trader Joe's makes so much money, according to experts in behavioral economics, is the paradox of choice — a theory that explains why "less is more." While a typical, large grocery store might sell 50,000 different items (what those in the industry call stock-keeping units, or SKUs), Trader Joe's offers about 4,000 (via Fortune). To give an example, one grocery store had 144 types of pasta sauce, as counted by Business Insider. Trader Joe's had 14.
Trader Joe's offers fewer choices, but the price is right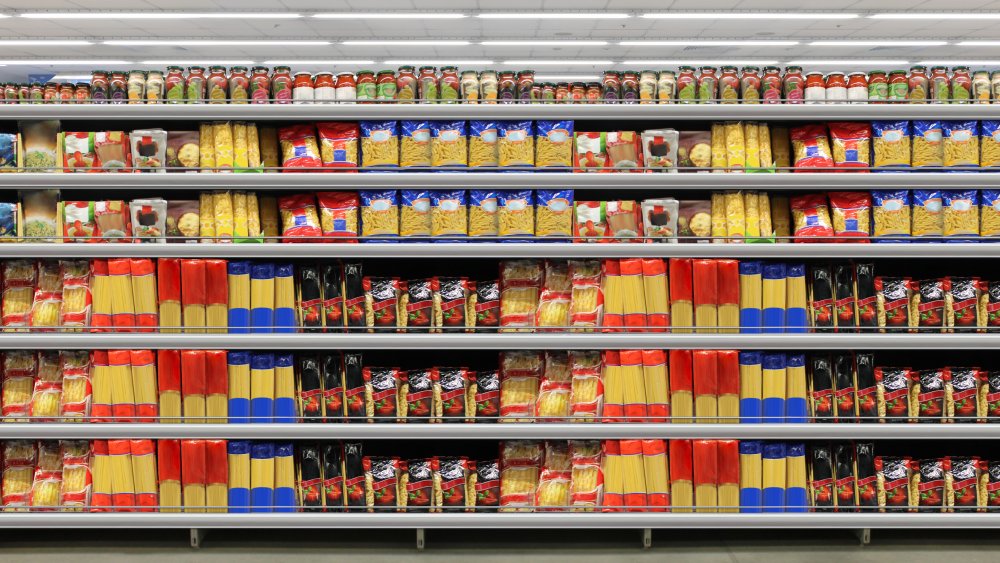 Shutterstock
A larger variety sounds good but leads to "shopping paralysis." Stew Leonard Jr., CEO of Stew Leonard's, another grocer that believes less is more, told Fortune, "It takes (shoppers) out of the purchasing process and puts them into a decision-making process." Whether the Albrecht family of Germany, who owns Trader Joe's, actually believes in "less is more" or the paradox of choice is hard to say. The owners are notoriously secretive. Barry Schwartz, a psychology professor who wrote The Paradox of Choice, doesn't think Trader Joe's is purposely following his theory (via Business Insider). "They probably did it as a way of controlling costs, managing inventory, you know, simplifying the supply chain," Schwartz said.
That supply chain starts with some big-name food producers that also work with more mainstream stores but offer Trader Joe's a better price. This advantage over competitors is one reason for Trader Joe's secrecy. Suppliers agree not to discuss their relationship with Trader Joe's. 
In the end, shoppers may spend more at the quirky grocery store where employees where Hawaiian shirts since the price is right, on everything from Punjab eggplant, to the bottle of "Two-Buck Chuck" wine. "It's what happens when you walk into a Trader Joe's," the author of the Fortune article wrote. "You get sucked into buying stuff you didn't plan to."