The New Arby's Chicken Sandwich That Has Everyone Talking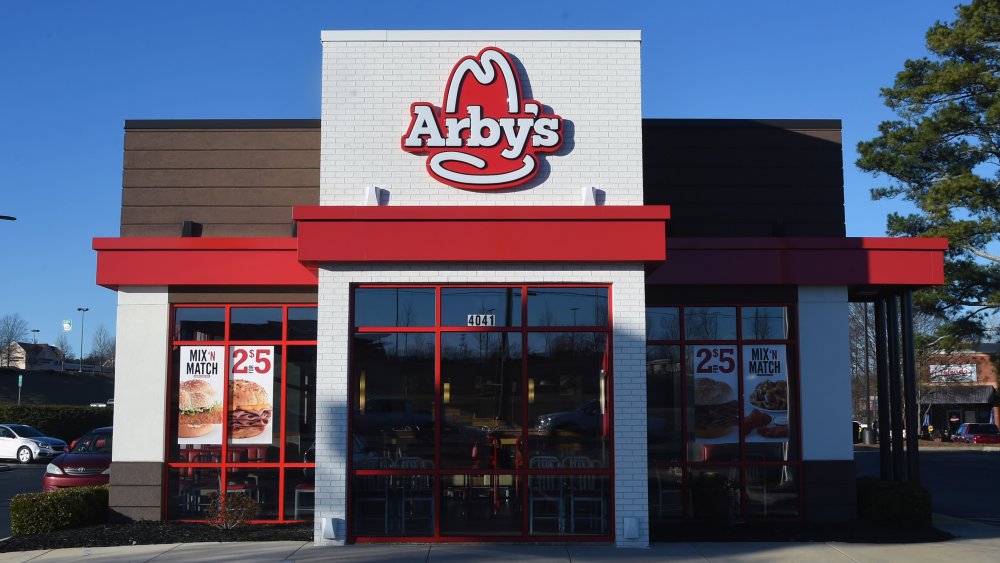 Rick Diamond/Getty Images
Arby's is proving true to its "We Have The Meats" tagline with the release of a new chicken sandwich that boasts a lot of flavor. The fast food chain debuted the Chicken Cheddar Ranch Sandwich earlier this week and it's aptly named, based on its ingredients. According to the company's website, the new menu item contains a sharp cheddar cheese slice, shredded iceberg lettuce, Parmesan peppercorn ranch sauce, tomatoes, and fried chicken tenders — all on a toasted sesame bun.
This sandwich is available not only as a separate item but also on Arby's drive-thru "deals menu." As a part of the special, customers can enjoy two sandwiches for $6, meaning they can get two of the Chicken Cheddar Ranch Sandwiches, or mix and match between the new entrée and the chain's other popular offerings, such as the classic Roast Beef or Beef 'N Cheddar (via Guilty Eats). This means you can try Arby's new chicken sandwich at a bargain.
The Chicken Cheddar Ranch Sandwich is offered at participating locations nationwide for a limited time that has not yet been announced. If you're curious about the nutrition facts for the new menu item, that information has been released as well. The sandwich contains 610 calories, 30 grams of fat, 58 grams of carbs, 7 grams of sugar, 1400 milligrams of sodium, and 43 grams of protein (via Chew Boom).
What else is new at Arby's?
Arby's has also released other menu items recently. In April, the restaurant chain revealed a new Spicy Greek Gyro, which is similar to its regular Greek Gyro (gyro meat, tzatziki sauce, gyro seasoning, tomatoes, red onions, and shredded iceberg lettuce wrapped in warm pita bread) but includes the addition of spicy chili sauce. The Spicy Greek Gyro is also included in Arby's two for $6 deal (via Brand Eating).
Additionally, ahead of the summer months, the fast-food brand brought back its Orange Cream Shake and White Cheddar Mac 'N Cheese last month. The shake evokes the sweet and tangy flavors of an orange creamsicle with the combination of a vanilla shake base and orange cream syrup. This beverage, a seasonal favorite, is finished with whipped topping. As for the macaroni and cheese, it features elbow macaroni with creamy white cheddar cheese sauce (via Chew Boom).
With the new Chicken Cheddar Ranch Sandwich and Spicy Greek Gyro as well as the return of limited-time menu items, Arby's has a lot that will keep fans interested — and well-fed — this season.