Why This Red Lobster Had To Turn Away Customers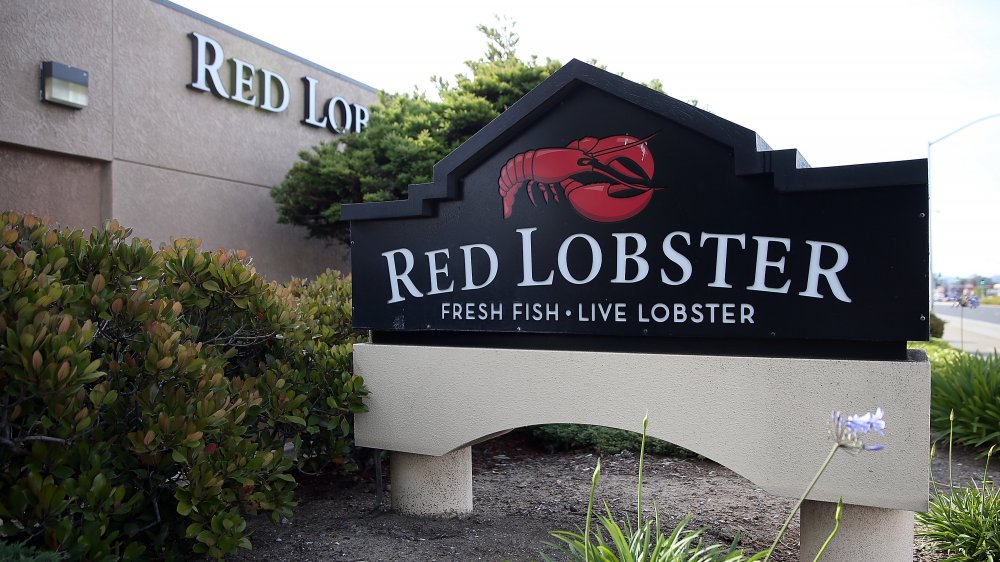 Justin Sullivan/Getty Images
Mother's Day doesn't seem complete without an opportunity to treat mom to Sunday brunch or maybe a seafood dinner. But the COVID-19 quarantine has changed just about everything, including how we celebrate moms. With restaurant dining rooms still closed in most states, many families across the country on May 10 had to settle for takeout or delivery. This may not be as special as having someone wait on you and having no dishes to wash afterward, but Mother's Day takeout turned out to be more than some restaurants could handle.
A Red Lobster in Ross Township, outside Pittsburgh, had to turn away Mother's Day customers who had been waiting for hours for their dinners (via CBS Pittsburgh). The restaurant's manager came out at 8:30 p.m. and told "dozens of customers" they would not get their meals at all — food they had already paid for online (via Fox News). Footage from local news crews showed people bunched near the restaurant's entrance, waiting for food — a social distancing violation that seemed to defeat the purpose of keeping the dining room closed.
Customers waited as long as three hours for their food, if it came at all. Families saw mom disappointed on her special day. Delivery drivers who burned daylight in the Red Lobster parking lot lost time and pay. Someone called the police, in order to prevent a riot.
Some restaurants seated customers on Mother's Day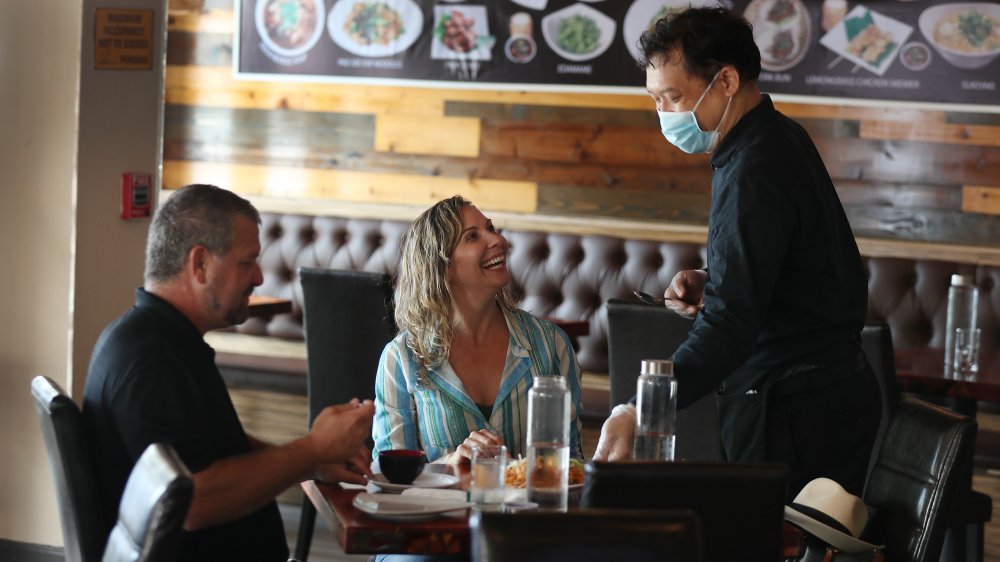 Joe Raedle/Getty Images
The Ross Township location wasn't the only Red Lobster that had to turn away customers, according to a statement the chain's corporate office sent to Fox News: "... due to COVID-19 and changes to our operations and staffing, we were not able to keep up with the demand at some of our locations. We apologize that some of our guests experienced long wait times, crowds, and in some cases, did not receive their orders at all." Red Lobster said it would do better next time, but hopefully we'll be somewhere close to normal by next Mother's Day.
States across the country are in various stages of reopening their businesses, with 21 states allowing dine-in service (via The New York Times). Restaurants are open in Tennessee, but dining rooms still saw little business on Mother's Day in Memphis (via the Daily Memphian). Restaurants were limited to 50 percent capacity in Memphis and in Las Vegas, where an impatient customer threatened to leave a one-star Yelp review if the restaurant didn't open fully, against state orders (via the Las Vegas Review-Journal). Restaurants are still dark in Colorado, but that didn't stop a Castle Rock eatery from opening its doors wide on Mother's Day (via The Denver Post). Colorado's governor blasted the decision, but the owner of C&C Coffee and Kitchen took to Twitter with a justification: "We are standing for America, small businesses, the Constitution and against the overreach of our governor in Colorado!!"