The Surprising Ingredient The Pioneer Woman Always Keeps In The Fridge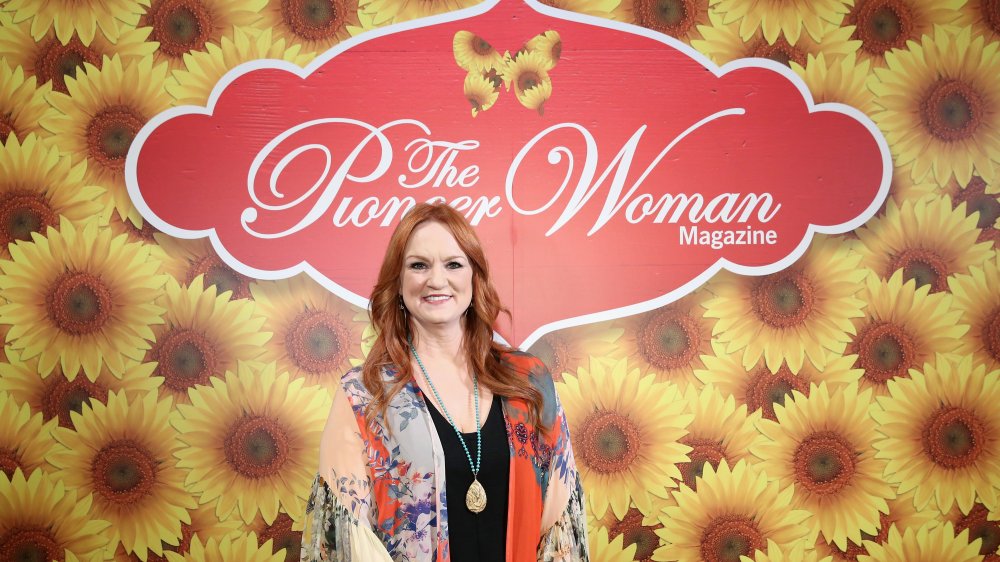 Monica Schipper/Getty Images
Ree Drummond is well-known for the cowboy cuisine she serves up on her Food Network cooking show, The Pioneer Woman. The fiery redhead rose to fame and popularity through her blog, which goes by the same name as her show, where she shares what life is like raising kids on a ranch in Oklahoma, and a lot of recipes. And we are so happy she does share. Her easygoing approach to yummy and simple comfort food is so relatable. From her chicken fried steak with gravy, to her baked ziti, to her chocolate chip caramel ice cream sundae, you want to try every recipe she cooks up. 
Flip through her blog posts and you quickly realize why the show soon followed in 2011 (via Biography). Nicknamed the queen of "down-home cooking," Drummond's fan base can't get enough of her food, her folksy ways, or her musings about her cowboy husband whom she affectionately refers to as "the Marlboro Man" (via Thrillist).
But have you ever wondered what someone so down-to-earth like Ree Drummond really stocks her own pantry and refrigerator with? Inquiring minds and fans want to know. And, luckily, so did the Food Network who asked Drummond about the contents of her kitchen. Her answer may surprise you.
What's really in Ree Drummond's refrigerator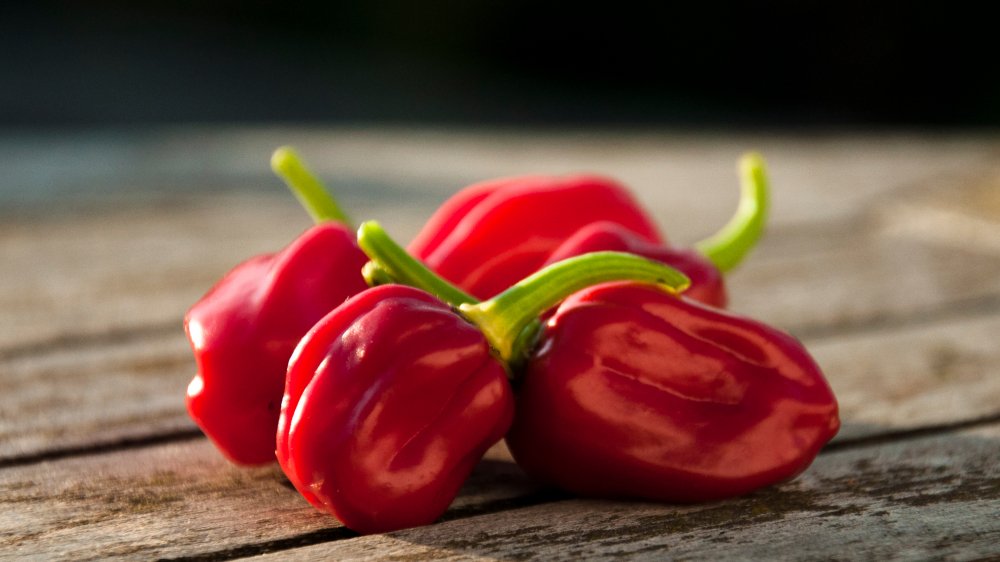 Shutterstock
When asked in a Food Network interview what the most surprising food in her refrigerator is, Drummond responded, "Six or seven different jars of fiery hot peppers. I need them, in a psychological sense." Surprised? Don't be. 
Drummond has always been a fan of peppers. If you've ever tuned into her show, you know there are lots of dishes where she will add spicy peppers to really step-up the kick and flavor of the food. And in a 2010 blog post, she wrote about the habaneros she was growing in her garden. In the post, Drummond shared that she would use the "viciously" hot peppers to make a batch of habanero jelly. She went on to say she likes to dribble this fiery spread over cream cheese, or goat cheese on crackers for Christmas hors d'oeuvres. 
Drummond also shared that she might make some hot sauce out of those peppers, the kind that makes you sweat profusely just thinking about it, and that comes with a warning about your mouth feeling like its on fire. It really is a psychological thing and we love it.