How To Fry An Egg In A Microwave, According To David Chang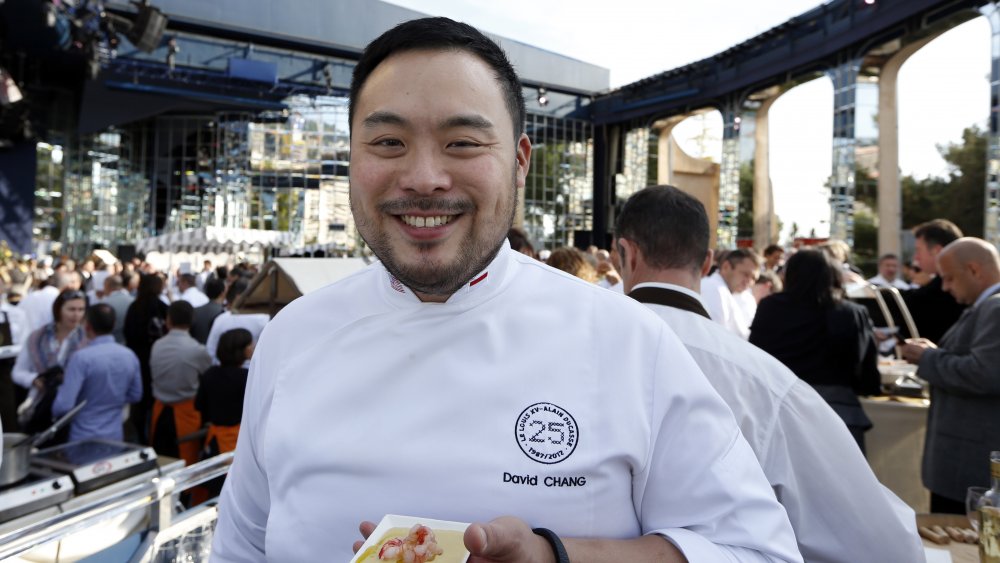 Valery Hache/Getty Images
David Chang is best known for his Momofuku brand and his critically-acclaimed Netflix series Ugly Delicious (via Rolling Stone), but last week he shared a time-saving cooking hack on his Instagram account (via Fox News).
In a video filmed in what looked to be the celebrity chef's home kitchen, Chang provided viewers a way to cook a fried egg — not in a frying pan, but in the microwave (via Instagram).
In the video, he sprays a (presumably) microwave-safe bowl with cooking spray, and then cracks an egg in it. The egg goes in the microwave for a minute and thirty seconds (at 30 percent power). The egg comes out right out of the bowl and Chang plops it on top of the rest of the ingredients necessary for a homemade Egg McMuffin (although he replaces the ham with salami that looks significantly fancier than what you might find at your neighborhood McDonald's). 
It's not the most beautiful fried egg in the world, but the ease of cooking it might be worth the aesthetic trade-off.
Don't be afraid of your microwave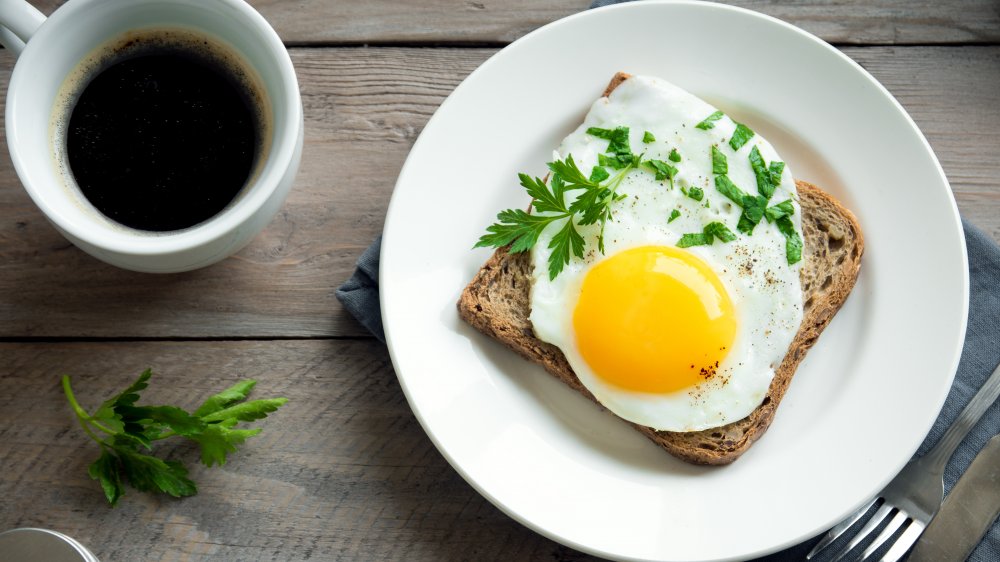 Shutterstock
The video is worth watching just to see Chang's futuristic microwave.
While some might think that chefs would eschew microwaving an egg for something more labor-intensive and difficult, Chang's caption reads, "Don't be afraid of the microwave!!" and the post is hashtagged #culinarydarkarts. 
"It's easier than cooking it on the stovetop," Chang says as he bites into the egg sandwich. True, indeed. And the trick serves as a great way to ensure that you don't have to wash a pan as well.
According to Chang's caption, the trick was filmed as a follow up to an interview with Jimmy Fallon which touched both of their respective preferred ways to cook eggs — Fallon's is to use a silicone ring to hold his egg in place in the frying pan. According to Chang, Fallon was understandably "a little bit shocked" on the show when he suggested microwaving an egg.