This Is Bobby Flay's Favorite Dish He's Ever Cooked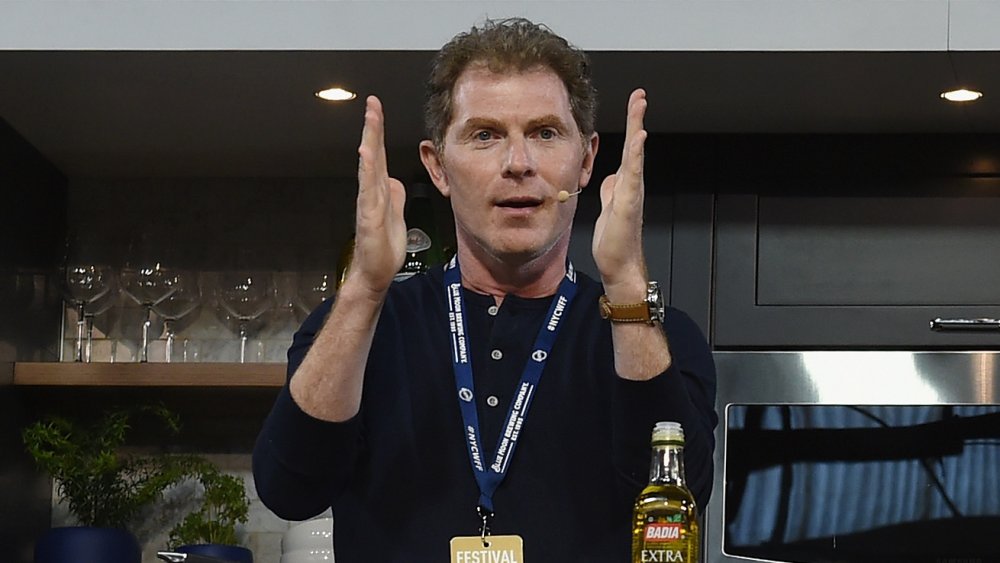 Gustavo Caballero/Getty Images
Bobby Flay has made a wide range of dishes at his restaurants, which span a wide variety of genres. His most recently opened restaurant, for example, was his first foray into seafood: Shark at the Palms Casino Resort in Las Vegas (via Shark). Given that Flay has used the influence of Mexican cuisine in other restaurant concepts, it comes as no surprise that the restaurant is described on the website as being "seafood-focused cuisine with a Latin beat."
Meanwhile, for Flay, through restaurant openings and closings, and over the course of many TV shows, there has been one creation that sticks out for him above all others as the best he's ever made. When pressed about what his favorite dish that he'd ever cooked was, he told Good Morning America last year, "I have a dish at Mesa Grill, my first restaurant that I owned, and there's still one in Las Vegas here at Caesars Palace, the shrimp and roasted garlic tamale. It's the most signature dish that I have."
Where you can order Bobby Flay's favorite dish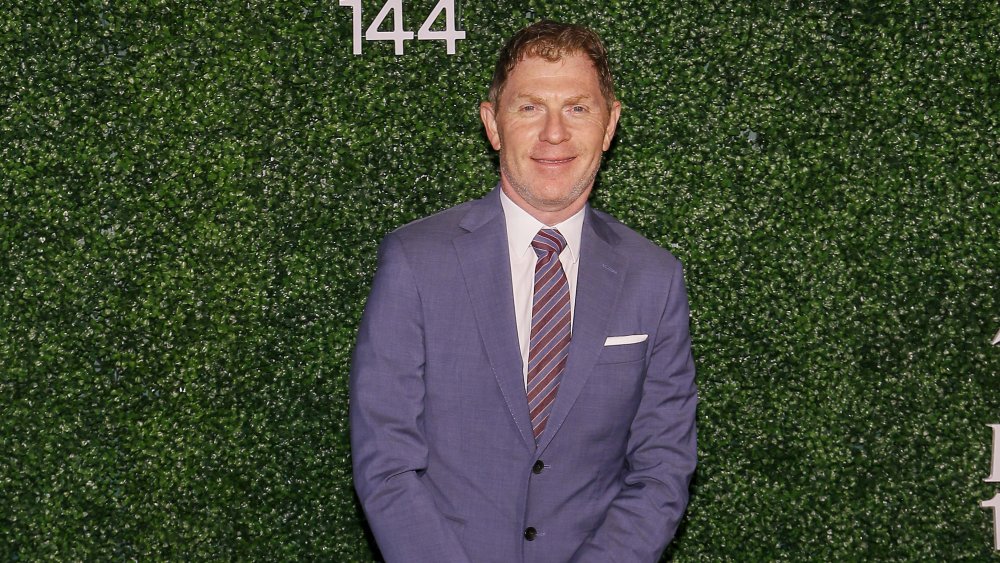 Paul Morigi/Getty Images
Tiger Shrimp + Roasted Garlic Corn Tamale goes for $19 at Mesa Grill, and is slightly more specific than the description Flay gives. According to the menu, the dish is accompanied by a corn and cilantro salsa-style sauce which may serve to lighten a heavy roasted garlic flavor (via Mesa Grill). The offering is a dinner appetizer, along with other drool-worthy items like Crispy Lobster Tacos and Rough Cut Tuna "Nachos."
Mesa Grill was Flay's first restaurant, located in New York City, although the original spot was closed in 2013 (via Eater New York). However, as Flay pointed out in the interview, there is a location of the restaurant in one of the famous casinos on the Las Vegas Strip. The second iteration of Mesa Grill opened in 2004, and because of the proximity of Las Vegas to Mexico, the restaurant is able to import various ingredients as well as mezcal and tequilas that lend the menu authentic credentials.