Everything We Know About The New Friends Cookbook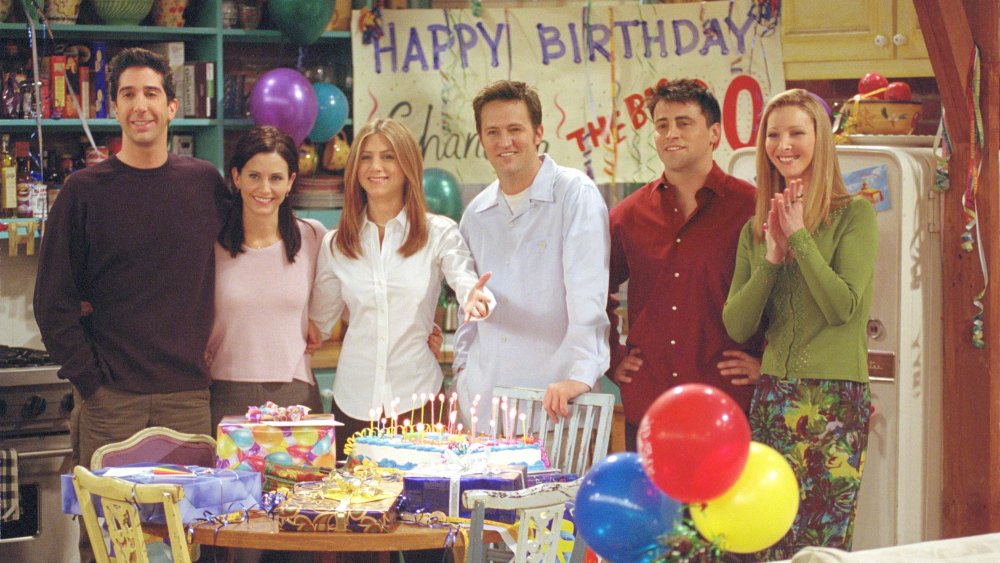 Getty Images/Getty Images
We may receive a commission on purchases made from links.
The sitcom to change all sitcoms, Friends, debuted more than a quarter of a century ago, bringing Rachel, Monica, Phoebe, Chandler, Joey, and Ross into our living rooms every Thursday evening to be there, even when the rain started to pour, for a captive audience. Now, as we approach the 26th year since the show premiered, the creators are doing a pivot, and making their way into our kitchens with Friends: The Official Cookbook. 
Written by Amanda Yee and set to release on September 22, 2020 to coincide with the day the first episode aired, the spotlight will shine on the foods and feast that brought the characters together in hilarious and sometimes touching moments. Said to contain 70 recipes, including Rachel's shepherd's pie trifle and Ross's Thanksgiving leftovers sandwich —with the "moist maker" — Friends: The Official Cookbook is poised to be an instant New York Times bestseller (via Insider).
For those who have yet to watch the reruns, food was very much a part of the Friends experience. There were over 152 meals shared over 10 seasons (via Vulture). That's a lot of breaking bread. But which Friends foods made the cut?
What recipes will make it into Friends: The Official Cookbook?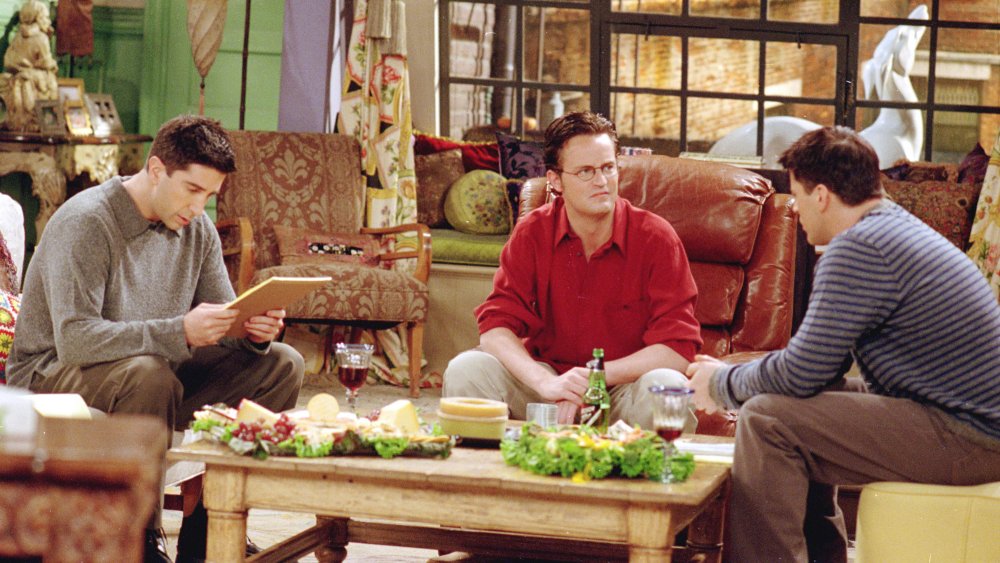 Getty Images/Getty Images
Right now, it's just speculation as to which food from which episode will be a part of the Friends: The Official Cookbook. According to the Amazon description, the cookbook will feature recipes for chefs of all levels, and will include everything from appetizers, to desserts, and drinks. Just for Joey Fries are included, as are Phoebe's Grandmother's Cookies, and Chandler's "Milk you can Chew." 
But what about Joey's favorite jam, or Rachel and Chandler's BYO Fork Cheesecake? Will reader's find those recipes between the covers of this highly-anticipated book? Not to mention, no fan would find the cookbook complete without Monica's dirty salad, Rachel's get Ross tipsy margarita, Chandler's jello shots and Joey two pizza Friday. You can pre-order the book on Amazon for just $18.90, but a word of caution if you try to cook all the recipes in the cookbook — this may only resonate with true Friends aficionados: Remember to warm-up your stomach and don't wear jeans. They have no give.