The Boozy Aldi Finds You'll Want To Stock Up On In June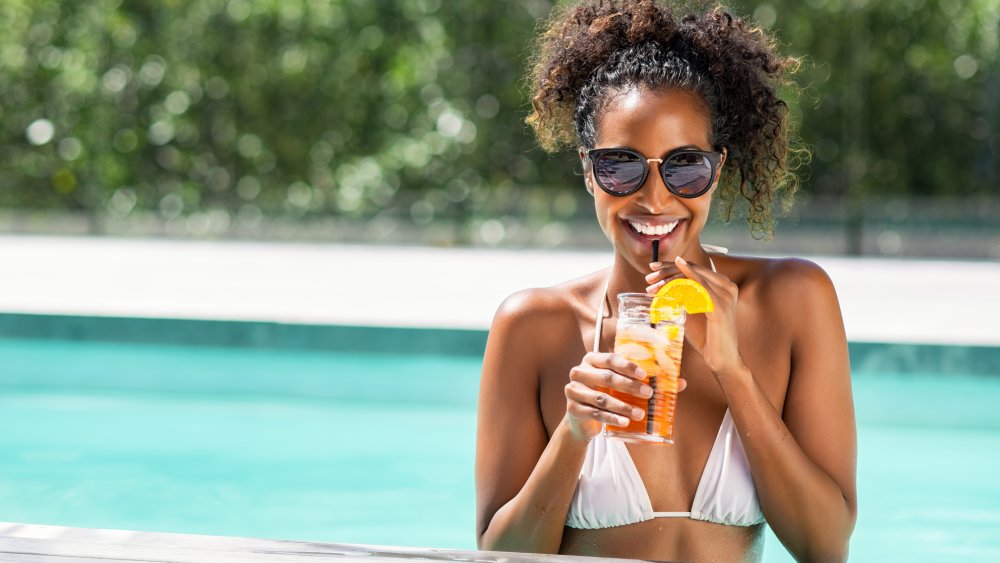 Shutterstock
What's sweeter than the early summer month of June when birds tweet in the early morning and roses are in full bloom? Refreshing deals on effervescent and invigorating boozy drinks from Aldi, that's what. When you think of a summer barbecue you might think of lemonade, pears, grapefruit, sangria, mango, and maybe even coconut — that's where Aldi's mind went, too. 
Aldi's boozy June Finds line-up is the perfect sidekick to your summertime kick back. All you need is the ice cubes. The company is known for totally fun and affordable seasonal items, so this summer's drink line-up is obviously amazing. Why spend all your hard-earned cash on expensive drinks from bars and brunch houses? Pull out the pool floaties and blow up some extras to float your drink on, because you're going to want all the Aldi Finds this month.
Aldi's Petit Coconut Wine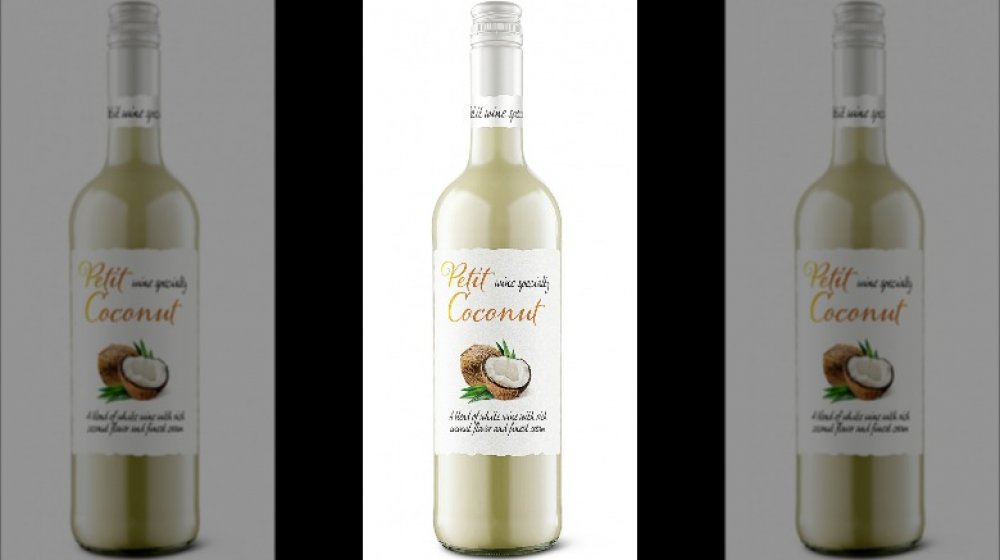 Aldi
Coconuts and booze are practically synonymous with sunshine and relaxation, and Aldi is clued in on the perfect combo. This June the grocery chain will be offering a coconut wine that is bound to be a perfect pairing to really any summer activity. Pop into Aldi after June 17 with $7 and leave with your very own bottle of the stuff. It comes in a standard 750 milliliter bottle, so you'll have a good couple of glasses to accompany your weekend.
Aldi's Spiked Raspberry Lemonade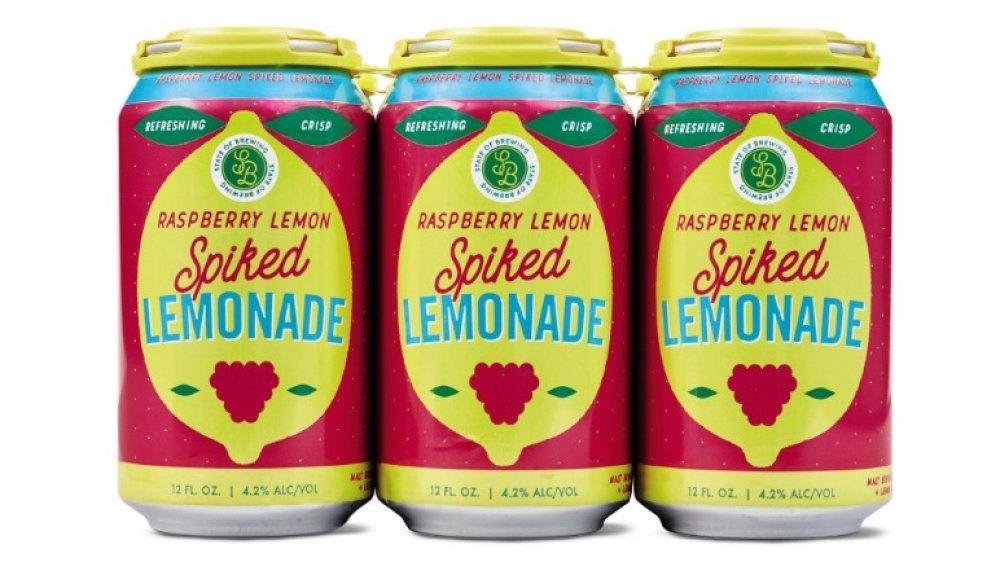 Aldi
Feeling like going to a lemonade stand? Or maybe bopping into a county fair for some fruit lemonade concoction? Why not go the easy route and pop into Aldi after June 10 with $7 in your pocket to grab an adult version of the stuff. The chain is offering six-packs of 12 ounce cans of hard raspberry lemonade with a 4.2 percent alcohol — zing. Nothing motivates a person to finish the yard like the promise of an ice cold lemonade when they're done, especially if there's a little booze added to the mix.
Aldi's Mango Mimosa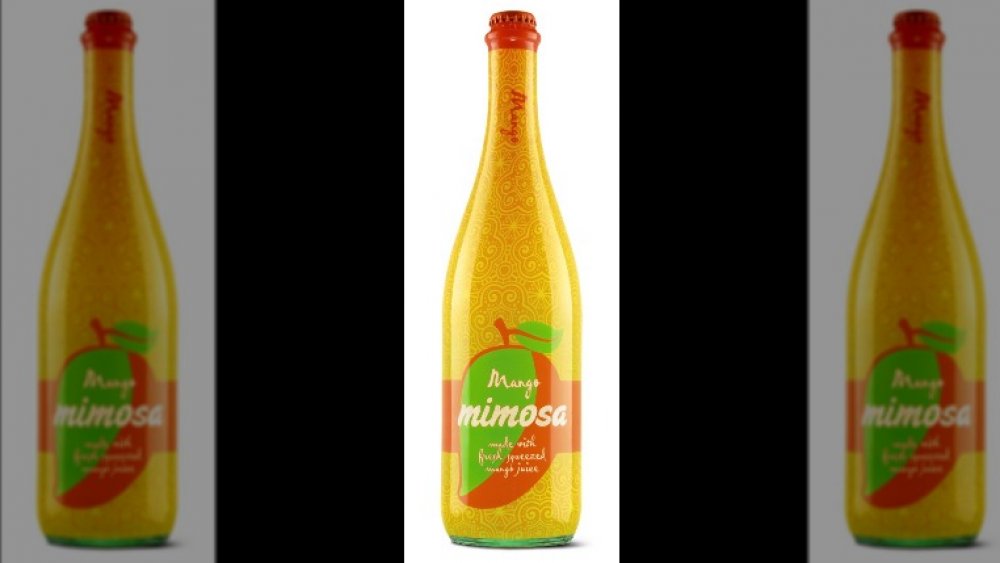 Aldi
When someone asks, "Do you want a mimosa?" the answer is nearly always an overwhelming, "Heck yeah!" Add in some mango and the demand will never slow. Aldi knows mimosa maniacs are everywhere, so they're adding a new mango mimosa (with fresh squeezed mango juice infused into each bottle) starting June 17 for just $9 a pop. When you consider the cost of a regular mimosa at brunch, an entire bottle of the specialty stuff for just nine bucks is a total steal. We should not be surprised though, because delicious deals are what Aldi is all about.
Aldi's Wicked Grove Pearsecco Hard Cider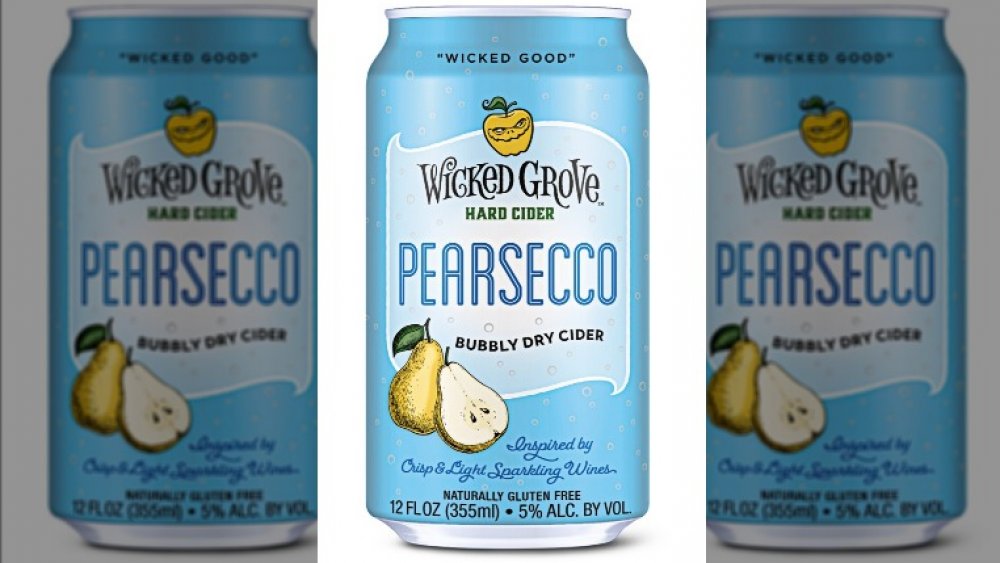 Aldi
Pear offers a mature and mellow sweetness to any dish, and it definitely does so with a cider. Add it to something like a Prosecco and you've struck alcohol gold. Aldi figured out the genius of this combo and is offering Wicked Grove Pearsecco starting June 17. Go to Aldi with $7 and leave with a smile — and a pack of Wicked Grove Pearsecco. Each 12 ounce can has about 5 percent alcohol, so it's enough to make your afternoon feel a little lighter.
Aldi's Casa Sangrioso Sangria Rosé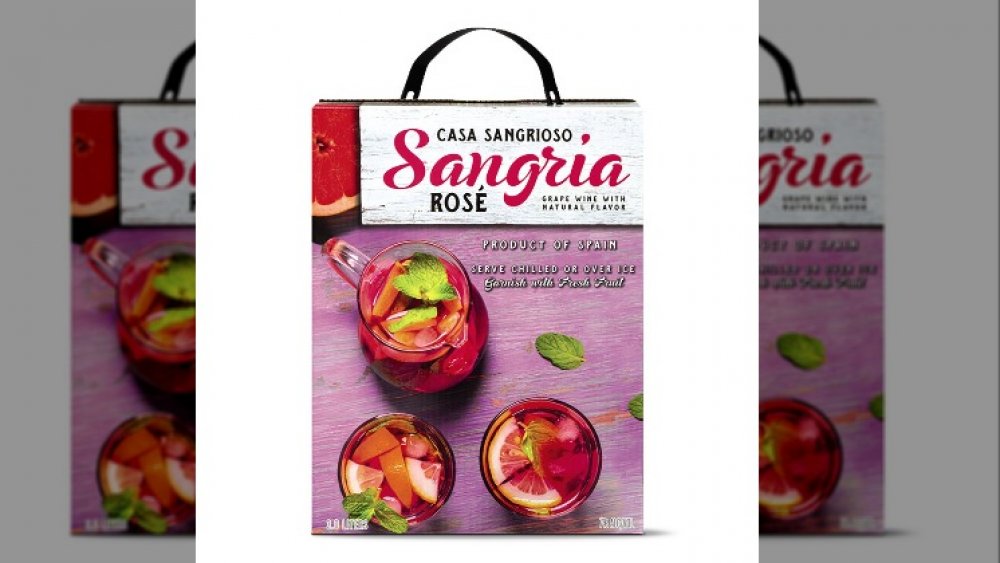 Aldi
Summer and sangria go hand in hand. The standard wine-based punch just got upgraded big time, though. Starting June 24 Aldi is offering a boxed sangria for just under $10. Step up your drink table at your next summer barbecue with Casa Sangrioso's Spanish-style rosé sangria. Add in some fruit and it'll be the star of the show.
Aldi's Bacher Radler Grapefruit Malt Beverage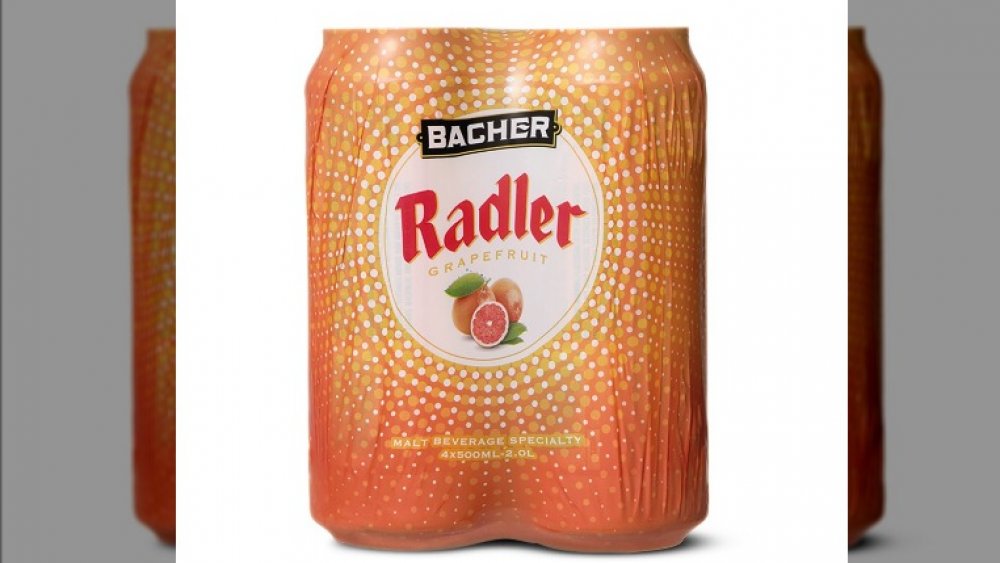 Aldi
Still thirsty? You're in luck because Aldi has more fresh drinks sliding into their booze aisle this June. Love the bitter yet sweet flavor of your morning grapefruit? Add that into a malt liquor and enlighten your afternoon, too. On June 3 you can pick up a pack of four 500 milliliter Bacher Radler Grapefruit Malt Beverage for just $6. Call up a friend or two and make an afternoon of it. It'll set you back less than two bucks a can, so it might just be the cheapest way to spice up summer plans.