7-Eleven Is Giving Away Free Drinks. Here's How To Get Yours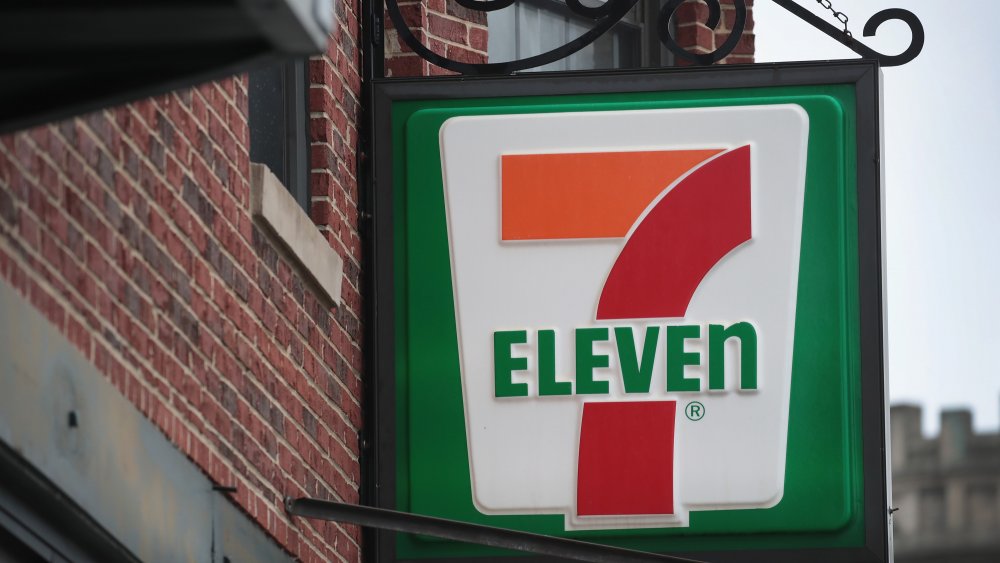 Scott Olson/Getty Images
As things heat up with summer, 7-Eleven is there to quench your thirst with free drinks (via Delish). While the promotion is restricted to 7-Eleven's reward program members, 7Rewards, it's free to join and very easy. Plus, it will earn you more free snacks and drinks after this free drink promotion is over (via 7-Eleven).
Once you're a member of the rewards program, you can count on free coffee or soda drinks once per day through June 1. Free is great, but it cannot last forever. So, when the promotion ends, 7Rewards members go back to some great perks. That includes $1 coffees and 49-cent Big Gulps, which is quite a steal.
"While our stores work hard to ensure shopping environments are clean and safe, we know we need seven times more energy than usual to feel somewhat normal right now," said 7-Eleven Senior Vice President and Chief Marketing Officer Marissa Jarratt. "We know it's hard getting back into the swing of things. So, whether it's helping you get that cup of coffee to kickstart your day, dropping the price on a Big Gulp drink to cool the summer heat... 7-Eleven is here to help get the ball rolling."
Though the promotion will not be available in places under shelter-in-place orders until the orders are lifted, the chain is taking safety precautions like extensive sanitization measures. Some locations also have contactless payment in stores with GooglePay or ApplePay available.
The details of getting your free 7-Eleven drink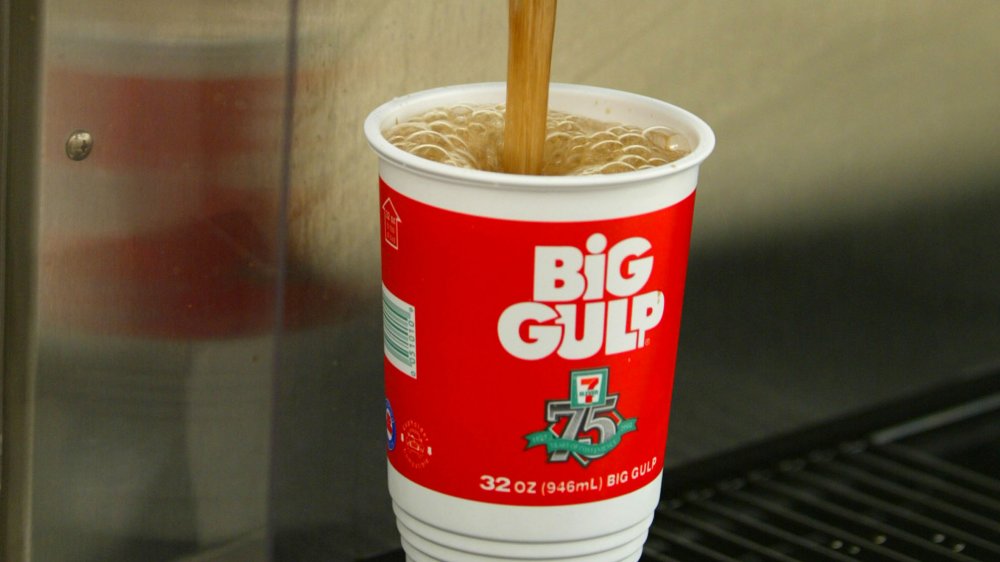 Joe Raedle/Getty Images
7Rewards customers who have access to participating locations will find they can get any size of coffee or any size of fountain sodas for free. Apart from being a rewards member, there are very few strings attached.
Basically, you can only get one free drink per day, so make it count. The promotion also only runs through June 1st, so you'll need to act quickly to make the most of this promotion (via CStore Decisions).
Some other exciting things to note about 7-Eleven's drink options is that they're offering a new soda and a new hot beverage. For the first time ever, the famous Mexican soda, Jarritos, is being sold as a fountain drink. It only comes in the Mandarin flavor right now, but it's exciting news nonetheless. There's also a new featured hot drink that's a White Chocolate Blueberry Crumble Steamer. This sweet and tart white hot chocolate includes streaks of blueberry crumbles, so it's a deliciously indulgent treat.
Hurry to your local 7-Eleven to get a free drink today, and don't forget to try these new drinks too.