The Truth About 'Salmon Safe' Beer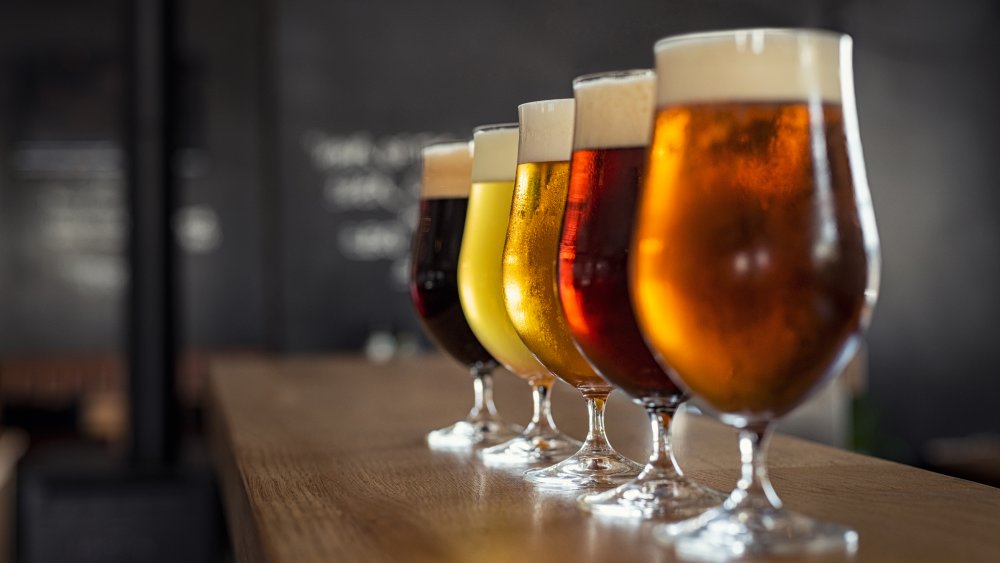 Shutterstock
A huge number of hops farms are located in the Pacific Northwest, where populations of native wild salmon are in peril — and leading to something you may be unfamiliar with: salmon-safe beer. Significant decreases in salmon returns have led to some states closing their salmon fishing season (via The Clearwater Tribune), and as global warming continues to increase, the situation is expected to become more perilous for the iconic fish. One area of concern when it comes to salmon survival is the runoff of agricultural products such as fertilizer used to grow hops (via Food & Wine). Agricultural runoff often makes its way to streams, rivers, and ultimately the ocean — areas where salmon live and breed.
Salmon-Safe is an organization that sprang up in 2002 and encourages hop growers to get certified as a salmon-safe source of hops. Being a Salmon-Safe hop grower means that the farm "implements farming practices and developments that protect water quality, maintain watershed health and restore habitat," according to the group's website (via Salmon-Safe).
Farms have to meet standards in six areas, and while it can be costly to pay for the certification as well as for the improvements that bring the farms up to code, farmers have been willing to take the steps required even though it might not be in their best financial interest (via Crosscut). 
Breweries get involved with Salmon-Safe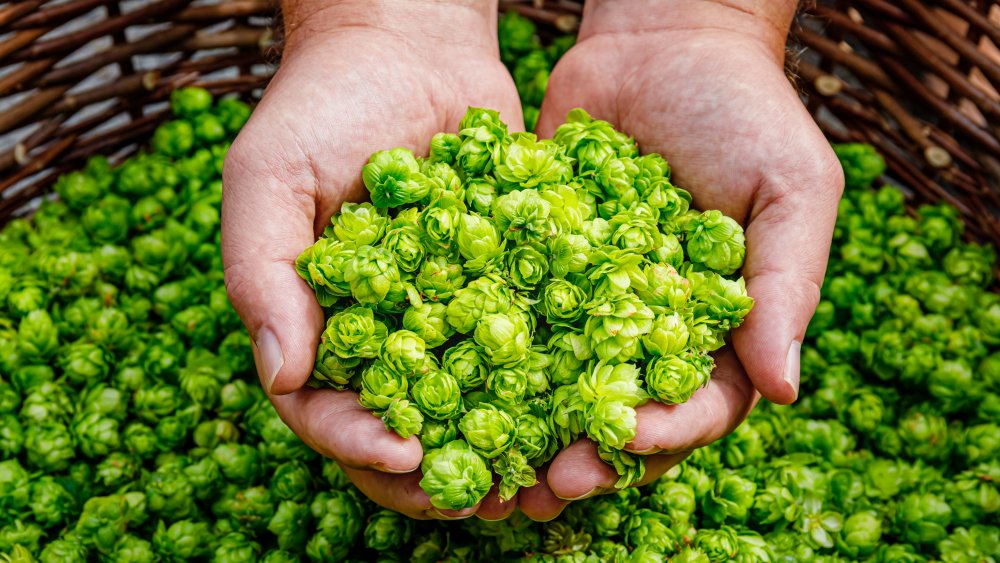 Shutterstock
Brewers report that historically, consumers haven't been willing to pay a premium for organic beers, which is perhaps the closest comparison to something like the Salmon-Safe initiative. One of the questions going forward may very well be who will shoulder the costs associated with the certification — farmers, brewers, or the consumer? 
The organization has certified more than 95,000 acres of land in Oregon, Washington, and British Columbia. In the Yakima Valley, where more hops are grown than anywhere else in the country, 22 percent of the hops farms have been certified. Breweries that purchase hops to make their beer have become certified as well, with New Belgium Brewing, Deschutes Brewery, Fremont Brewing, and Two Beers Brewing standing out as some of the recognizable names. 
Last summer, Two Beers Brewing released a Southern Resident Killer Whale IPA, named after the orca whales native to the Pacific Northwest who have also seen their numbers dwindle due to a reduction in salmon, their favorite prey. The beer was made with certified Salmon-Safe hops. In 2018, there was an outcry against restaurants using Chinook salmon, the primary food source for orca whales in the Pacific Northwest, which shows that the public is aware of the issues at hand. This led to a number of Seattle-area restaurants removing Chinook salmon from their menus (via KOMO News). However, the brewery reports that sales weren't particularly remarkable compared to the other offerings.