Why Everyone's Talking About The New Coke Flavor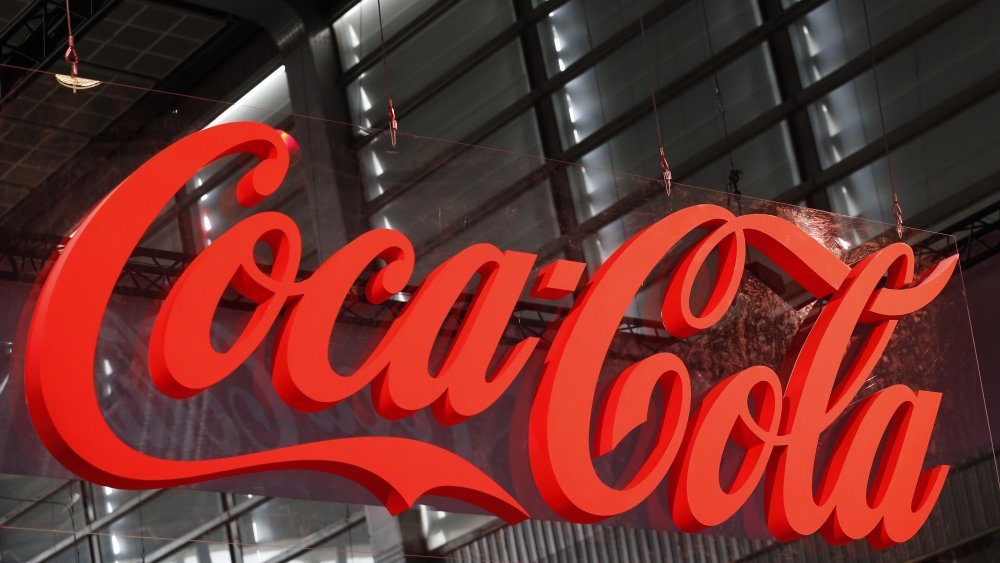 Chesnot/Getty Images
Whether you love or hate new Coca-Cola products, most people are bound to have an opinion on them. The latest Coke release has, however, received a warm welcome by many, thanks to its summery flavor — strawberry. We would also assume a healthy dose of "fear of missing out" has boosted the response, too. That's because, until quite recently, Coca-Cola Strawberry was a limited release in Japan. In fact, you could only get it by ordering it online at OMG Japan and the company would ship it to your country, although at the time of writing, they were unable to ship to the U.S. (via OMG Japan). 
Luckily, all of that jealousy for the new release can melt away because the new Coke flavor is now available in the United States — no international shipping required. Don't expect to see this drink at your local store or convenience shop, though. It's only available through FYE, an entertainment retail store that carries international beverages or specialty drinks from time to time (via Delish).
What you need to know about Coca-Cola Strawberry
Like most other flavors of Coke, such as the relatively new Coca-Cola Cherry Vanilla, this drink is the beloved beverage you know so well, but this time it has a boost of strawberry flavor. People are loving the fruity kick during sweltering summer days. Not to mention, it's an interesting twist on a common mixer for any spiked drinks you might be planning.
The description on the bottle really says it all: "New from Japan, the Coca-Cola Strawberry is everything you want it to be. The familiar Cola taste with a sweet strawberry flavoring is incredibly refreshing."
The bottle itself received a makeover too. The classic Coca-Cola logo is still there, but the container is totally soft pink with pops of red. You will also see a couple of strawberries and some fizzy bubbles too. It certainly stands out from any other Coke product out there. 
To try this new drink, Delish notes you'll need to order it from FYE, and a 16.9-ounce bottle is priced at around $5.99. It's an expensive soda, but definitely one worth trying. It's been popular enough that you might even have to wait for the company to get another shipment in, so if you see it online, snap it up ASAP.