This 2-Ingredient Pineapple Angel Food Cake Changes Everything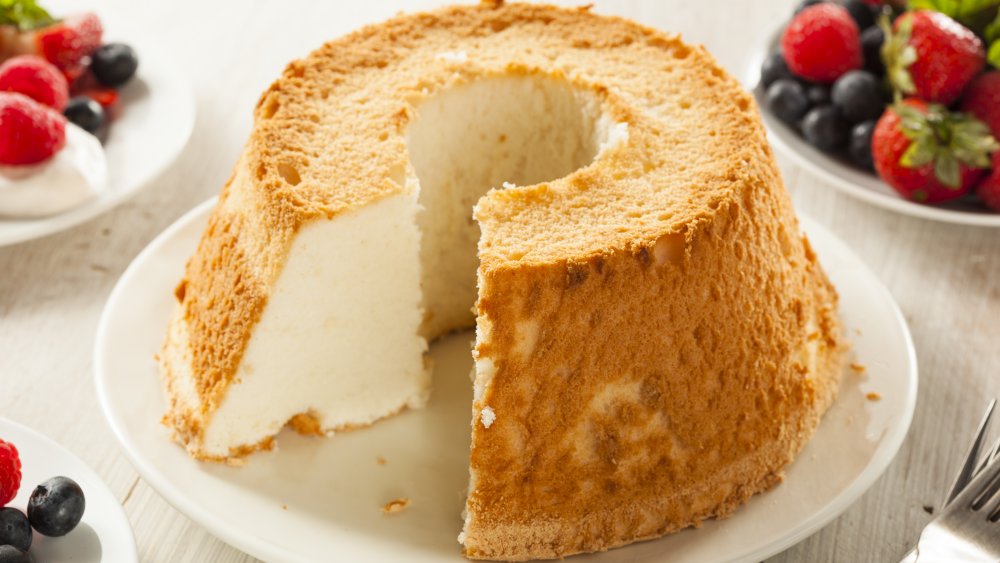 Shutterstock
If we need to put together a no-fail cake in record time, we usually rely on our old friends, Betty Crocker, Pillsbury, or Duncan Hines to deliver. In a blog post, even The Pioneer Woman herself, Ree Drummond, admits to using supermarket cake mixes to prepare beloved home-baked goodies from time to time. "Let's agree that, while we'd all prefer a homemade cake, sometimes a cake mix comes in handy or is the perfect ingredient in a recipe." she writes.
Drummond has a few hacks up her sleeve that elevate the flavor of boxed mix cakes. She recommends using four eggs instead of three for a richer-tasting, more moist cake; substituting the water with dairy (buttermilk is best), or coffee for chocolate cake, and ginger ale for yellow cake. She also recommends what she calls a mix-in, which elevates a cake and brings it closer to home made.
But what if adding eggs and dairy are even too much trouble when you're looking for a super-simple dessert to satisfy your sweet tooth?
How to make a boxed angel cake mix better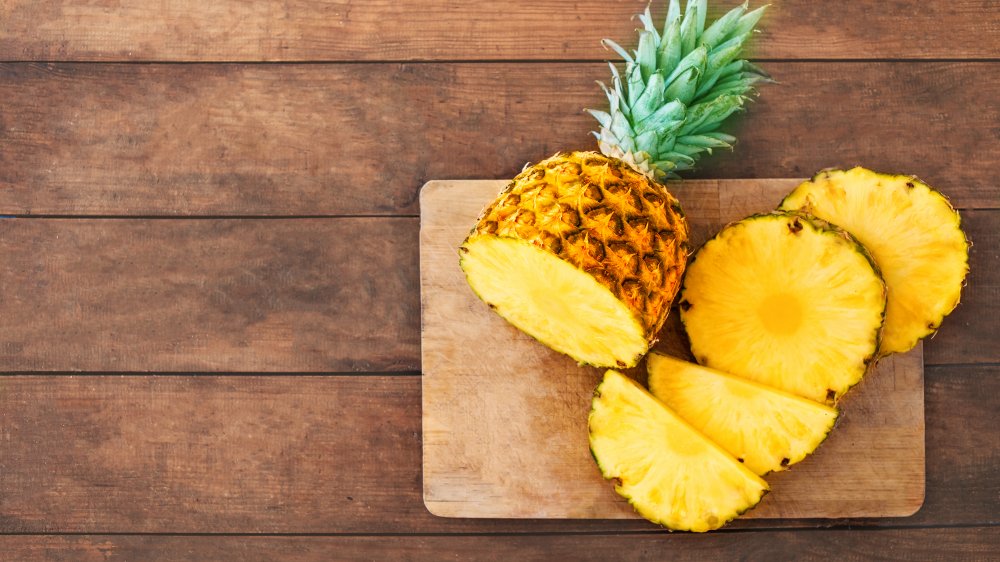 Shutterstock
Betty Crocker is here to save the day with a two — yes, two — ingredient cake recipe. There are no eggs, no milk, no oil — just the box of angel food cake mix and a secret ingredient. To make pineapple angel food cake, Betty Crocker suggests adding a 20-ounce can of crushed pineapple in juice (undrained) to one box of white angel food cake mix. All you have to do is beat the dry angel food cake mix together with the crushed pineapple, and pour the mix into an ungreased 10-inch tube pan. Baking the cake at 350 degrees for 40-45 minutes, and follow the cooling directions on the box. It's that easy.
There shouldn't be any stigma involved in using boxed cake mixes, or even using it as a base to bake a cake you can claim as your own. As Anne Byrn, who is known to many home bakers as "The Cake Doctor" for her recipes that upgrade boxed mixes, told The New York Times, "Cake mixes are a reliable friend. When you have home-baked cake on the kitchen counter, you raise the comfort level of your household."