The Worst Airports For Food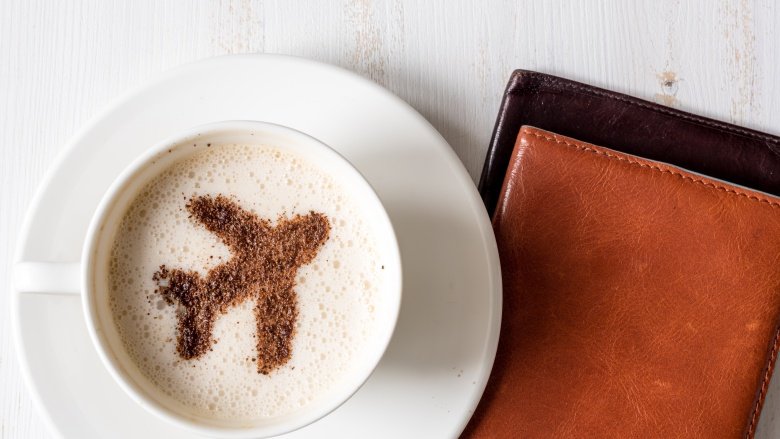 If you've traveled by airplane any time at all in the last few years, we're sure you've experienced flight delays — they're no fun at all. Luckily, the best traveling experiences are only improved through quality airport dining options, and many airports are filled to the brim with delicious restaurants, fast food spots and snack options. After all, nothing comforts a weary traveler like a tasty meal, right? Unluckily, some of the world's busiest airports bring down the mood, with the most depressing dining options you ever will see. There are few things worse than being trapped in an airport with dirty restaurants and greasy snacks, especially if you're jet-lagged... and hangry. Before choosing where to fly to and from, you'll want to read on about the worst airports to dine in. And if you have no choice but to fly through one of these sad airports, at least plan ahead and pack your lunch.
LaGuardia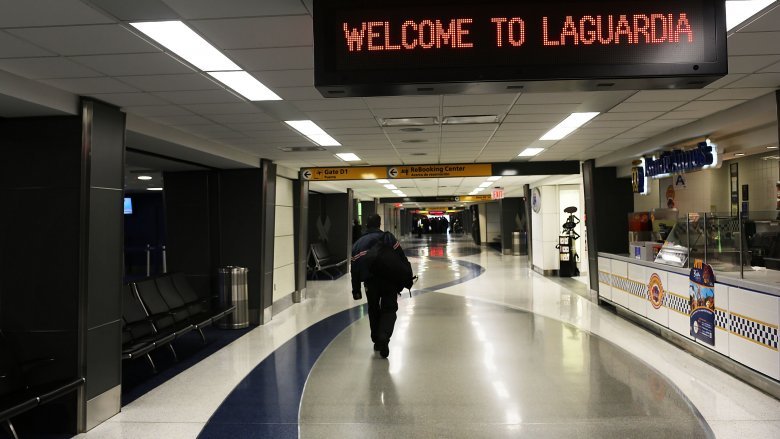 It might not be as intolerable if you're leaving from or flying into New York City's LaGuardia Airport, but if you're stuck here for a layover and you're hoping to find a decent meal, you might be in for a struggle. For years, LaGuardia has been saddled with being a notoriously horrible place, with USA Today quoting one travel-industry analyst as saying, "LaGuardia deserves its own circle of hell." That extends to its food selection, and while there have been improvements made over the past few years, it's nowhere near enough given how many people pass through it every day.
The food selection is incredibly bleak in Terminal A, with only a single choice on the gate side of security: World Bean. Terminal B isn't much better, with several Auntie Anne's serving up pretzels, a Dunkin' Donuts, and a few little cafes. Cafes and pizza are all you'll really find of note in C and D, too, meaning a layover in this airport is going to leave you hungry for a full meal. It's made even more frustrating with the knowledge that New York City itself is filled with so much incredible food... and it's all out of reach.
Orlando International Airport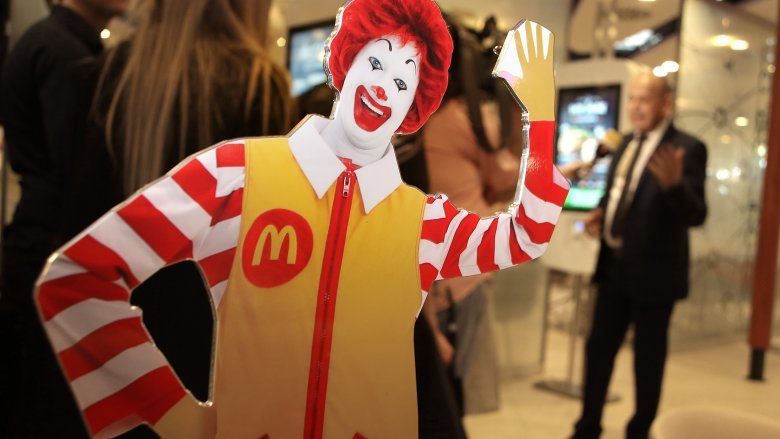 No one would blame you if you had high hopes for what you'd find at the international airport in Orlando, Florida. It's where people from around the world land on their way to Disney, after all, so logically it should have a plethora of all kinds of options from dessert and coffee to delicious, sit-down meals that will welcome you — or see you off — in a way that's as memorable as the rest of your vacation.
But quantity and quality aren't the same thing, and this airport is a reminder of that. There's definitely a ton of choices, but the overwhelming majority of those choices are fast food options like Auntie Anne's, Chick-Fil-A, Cinnabon, Chipotle, Wendy's, Dunkin' Donuts, and McDonalds. There's also Panda Express, Pinkberry, and Quiznos, sure, but if you're looking for something that's going to be a sit-down experience that lets you enjoy things like fresh Florida foods and Cuban infusion, you're out of luck.
Melbourne Avalon Airport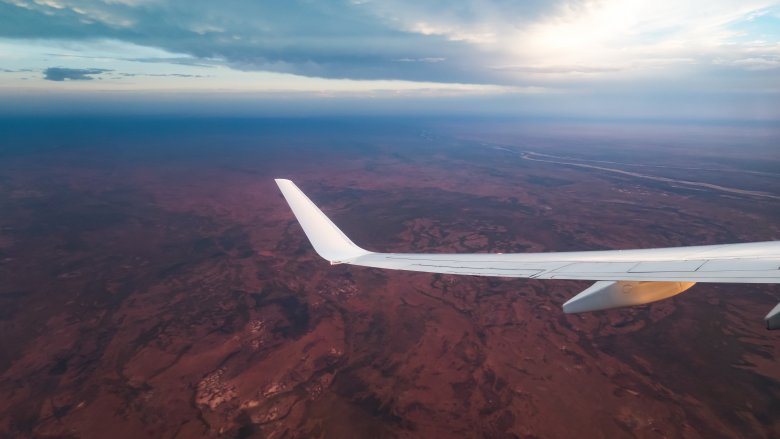 Melbourne's Avalon Airport is fairly small, but that's still no excuse for its poor choice in food and dining options. If you're looking for something more than what comes out of the vending machines scattered throughout the terminals, you have a choice between two locations belonging to the same company: 3thirds. The first is near check-in and offers things like coffee, snacks, and cupcakes, but as it closes at 3 p.m., later travelers are going to be out of luck. The other location is open slightly later — until 8:30pm, and it's the only place you're going to get something that's close to being a full meal. There's a Flying Fox Bar, too, but that's mostly for snacks and frosty cold beverages of the alcoholic kind, so you're better off just packing something in your carry-on if you think you're going to need something to munch on while you're there.
Berlin Tegel International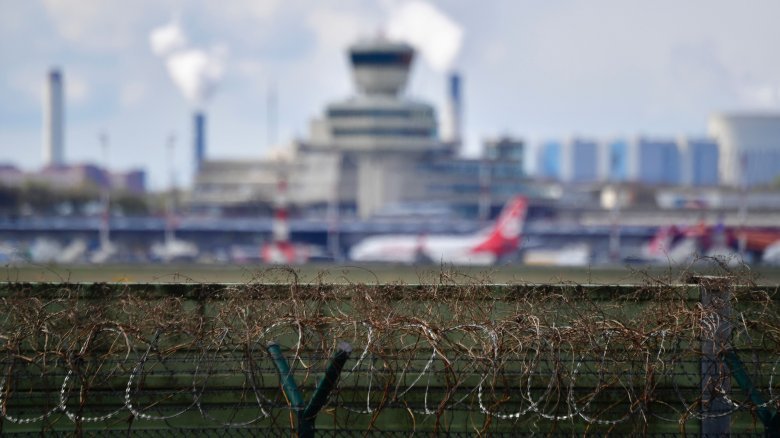 Berlin Tegel is decades old, and that means it was built when East and West Germany were still separate. Designed for a maximum of 6 million visitors a year, it now gets around 20 million — and it hasn't kept up with the times. CNN says it was even scheduled to close with the opening of the Berlin Brandenburg Airport, but it's still going strong... much to the chagrin of the frustrated passengers that find themselves there.
Those that are looking for a good meal will find options, but good, hearty food choices are few and far between. The dining options at Berlin Tegel are highlighted by choices like Burger King (which is touted as a tribute to authentic, American grilling), beer and coffee bars, and places like Brezel Fritz, a pretzel joint. There's a bakery, a few bistros, and a Starbucks... nowhere near enough choices for the number of people that now find themselves coming to or leaving from this Berlin airport.
Soekarno–Hatta International Airport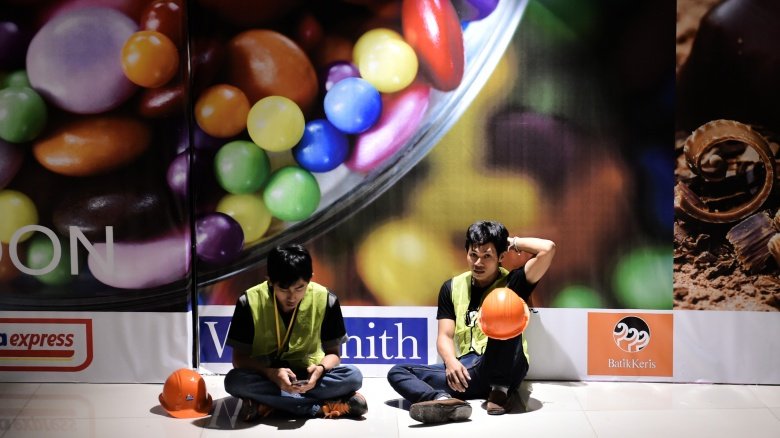 Soekarno is one of the primary airports serving Indonesia, based on the island of Java. While this may sound like a tropical wonder, it's far from perfect as far as food is concerned. The airport offers dazzling views of the island's lush landscape and has a stunning architectural design, so it will likely disappoint you to find several A&W's and small cafés inside, instead of local favorites. If you're flying internationally and are homesick for some Baskin Robbins, this is absolutely the place to stop and rest. But if you're looking for a stimulating experience with exotic foods, skip the main terminal and visit the hotel above the second terminal, where you'll find lots of fine dining of more of a local variety. If you must, however, we recommend drowning your sorrows at the Krispy Kreme in Terminal 1A during all the downtime.
Noi Bai International Airport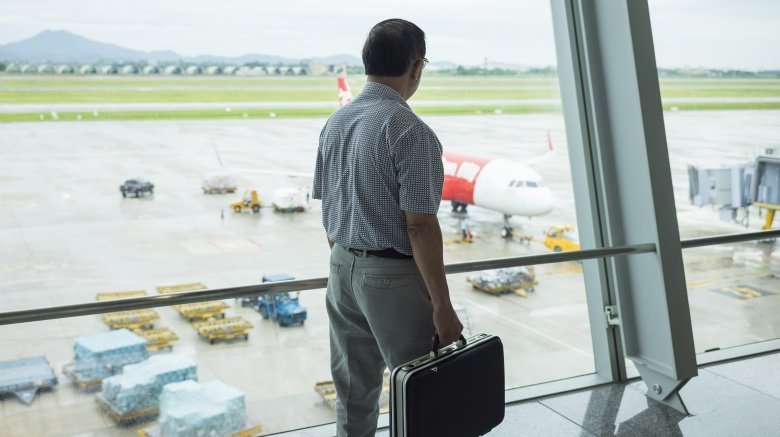 Noi Bai is based in the capital of Vietnam, and reigns as the largest airport in the area. With its size and traffic of international travelers, it would only be right to assume the food here is top-notch. This could not be more inaccurate. Here you'll find a few American fast food options, including Burger King, and a small number of local restaurants serving simple soups and sandwiches. While traveling internationally, travelers grow hungry and tired, but they shouldn't look here to rejuvenate themselves.
If you do you have a substantial amount of time to kill before your flight, perhaps you should venture out to local restaurants in the surrounding area. Staying in this airport during any downtime is bound to be more hunger-inducing and depressing than enjoyable.
Cancun International Airport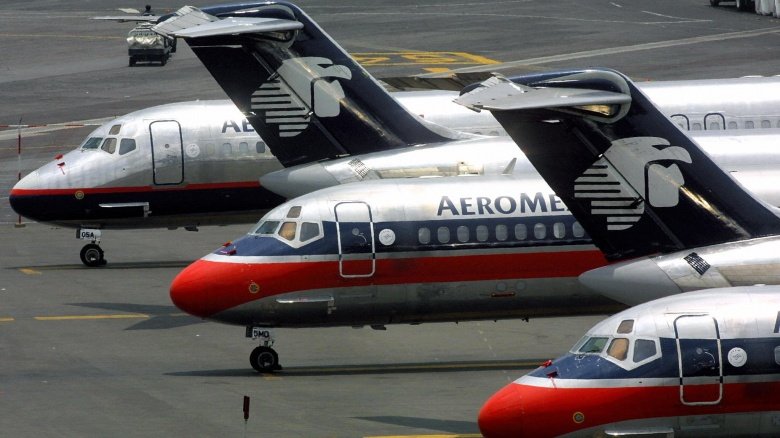 Cancun International Airport has thirteen million travelers passing through every year. One has to wonder how such a highly traveled terrain can be desolate of high-quality food. Worse, the prices at its restaurants leave you thinking you just paid for fine dining — restaurant-goers are known to drop around a hundred dollars for lunch before boarding the plane — when you definitely didn't. Leave your luggage with a bellhop and eat before you arrive for your flight. Surrounding restaurants are cheaper and have tastier options.
If you still opt to eat at the airport, the main restaurants include T.G.I.Fridays and Bubba Gump Shrimp Co. Just remember, you'll be paying big-city prices for the small-town food at these casual restaurant chains.
Beijing Capital International Airport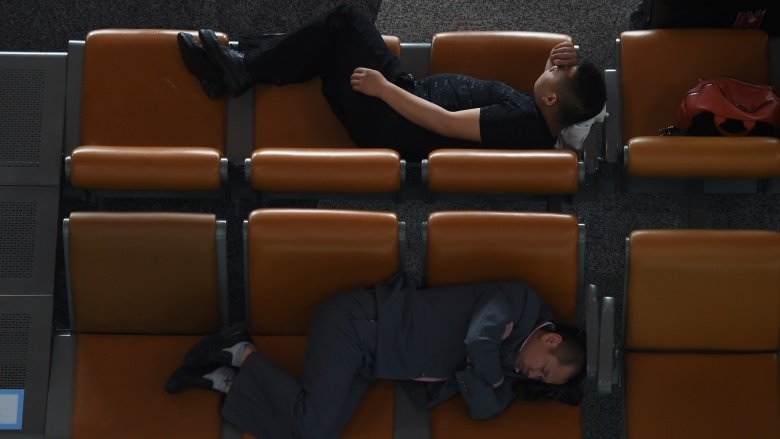 Luton Airport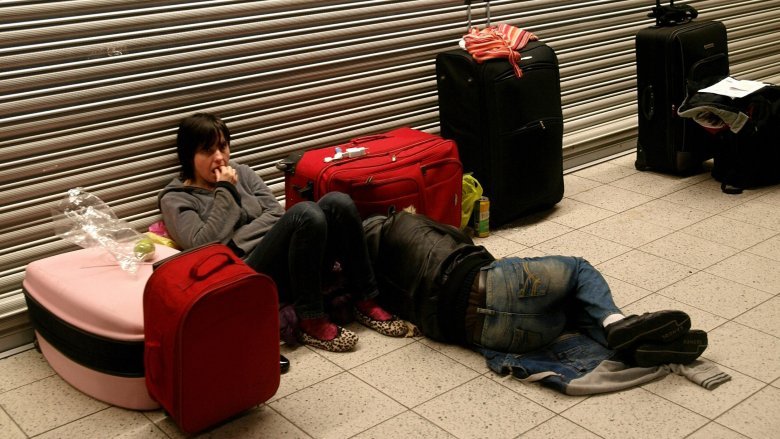 The Telegraph has a survival guide for London's Luton Airport, and that should tell you something. It's particularly chaotic in the morning — about 40 percent of flights leave before 8 a.m. If you're looking for a decent breakfast, though, keep looking.
Before going through security, there are places like Starbucks, Burger King, and The Great British Sausage Company — pretty standard, generic stuff that's good for a quick bite and not much else. Those who are waiting on the other side of security have choices like Krispy Kreme, Auntie Anne's, chain restaurant Pret A Manger, and Bar 10, which offers standard pub grub choices. Fortunately, there are a few places you can sit if you're looking for a cold beer, so that's something. Arrivals are greeted by British coffee chain Costa and Marks & Spencer Simply Food... which is exactly that: simple food.
Holgiun Airport, Frank Pais International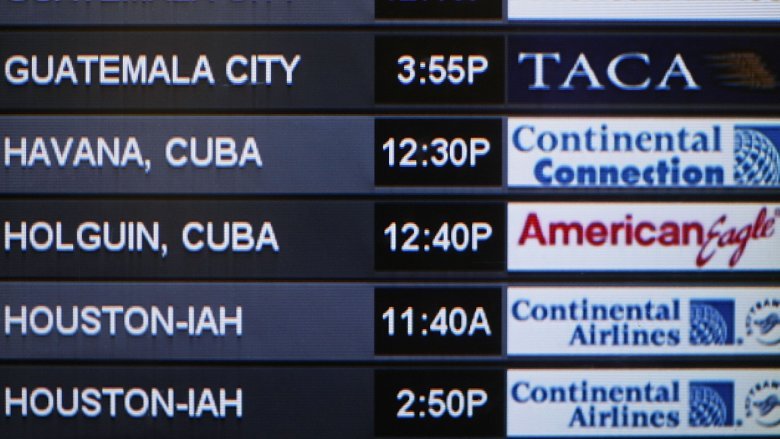 Holguin's Frank Pais International Airport should be something of a flagship airport. It's located in the capital of the province of Holguin, and it's where you'll fly into if you're heading to any one of the area's beach resorts. There are only two terminals,so it's a small airport. Even considering that, their food selection is unacceptable.
Those arriving will find a bar just outside the terminal, and a vendor selling refreshments. That's almost alright, though, because arrivals are generally on their way somewhere else. The departures lounge has a duty-free shop, a store where you can pick up liquor and cigars, and a snack bar. It's the Cuba Catering Snack Bar, and their entire menu can be viewed online. If you like sandwiches, you're in luck, but there are only five choices and all involve some kind of combination of cheese, ham, and sausage. You can also opt for a hot dog or their version of a pizza... or, you can tuck something extra in your suitcase in case you get peckish while you're waiting for your flight to leave.
Kathmandu Tribhuvan International Airport (Nepal)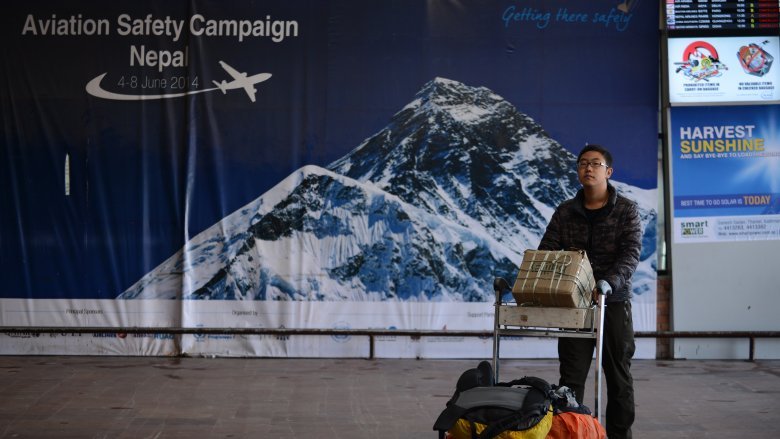 In 2016, Kathmandu's Tribhuvan Airport was ranked one of the worst airports in the world, and along with toilets that should be avoided at all costs and signs that were unclear and confusing, The Himalayan Times reported that a complete lack of options when it came to getting a good meal was one of the big complaints.
The airport's official page is bare bones, so it's a little difficult to figure out exactly what you can expect to find when you get there. It does list facilities and amenities on both floors, through, and the only mention of food is "snacks, tea, coffee and confectioneries" on the ground floor. World Travel Guide advises that not only are dining options limited, but that the last resort of the desperate traveler — the duty-free — is limited, too.
Buffalo-Niagara International Airport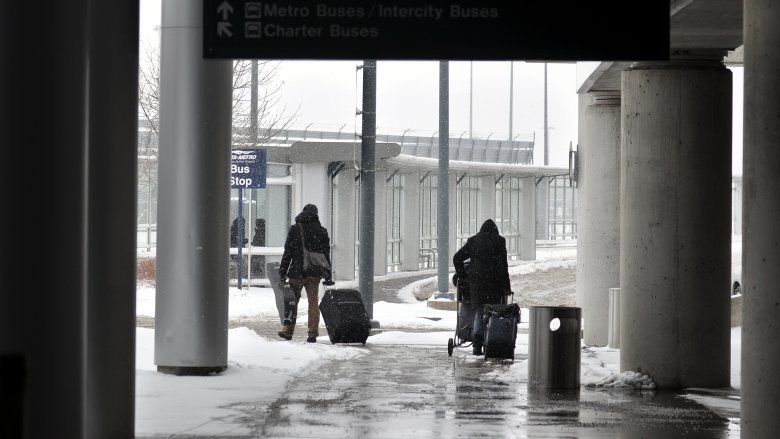 Your choices at the Buffalo-Niagara International Airport aren't as dismal and dire as some of the other airports that made our round-up, and there are some decent options. That includes a branch of the Anchor Bar and a Checkers, but that's pretty much it when you're looking for a meal. That means you're not the only one that's going to have the same idea, either, and you'll be shoulder-to-shoulder with other hungry travelers.
The other problem here are the hours of operation. Checkers closes at 7:30 p.m., most coffee shops close at 8, and if you're stuck there beyond that, you'll to have even fewer options. Everything else closes when the last flight leaves for the evening, and if you're unlucky enough to have an overnight layover, you'd better make some plans to get out of the airport and crash at a nearby hotel. You won't be allowed to spend the night on the far side of security, anyway, so you might as well get some real Buffalo wings while you're there.
Port au Prince Toussaint Louverture Airport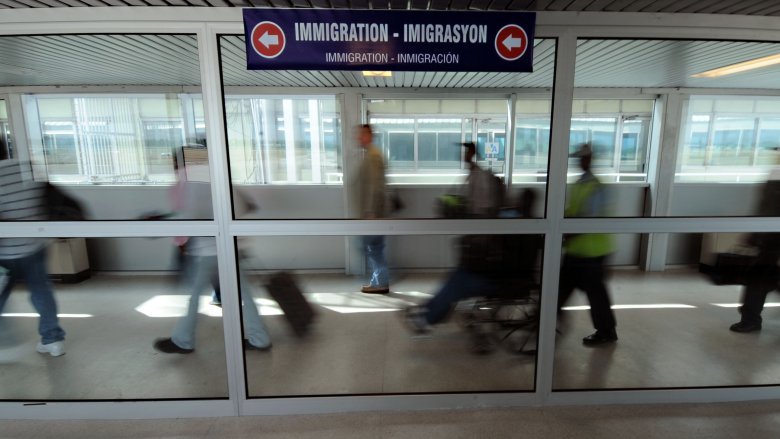 Find yourself flying into Haiti, and you might expect Port au Prince's airport to be welcoming travelers with the best of the best. In all fairness, USA Today does give Haiti's flagship airport the benefit of the doubt, noting that the country's airports suffered damage from the devastating earthquake of 2010 just like the rest of the country. They also say that Port au Prince's Toussaint Louverture is the country's major connection point with all international destinations, and that it was rebuilt and renovated before re-opening after the earthquakes.
One thing that they didn't put much work into was creating a dining atmosphere that would make spending time at the airport go by in a flash. There are only six "dining" establishments in the entire airport, and all six of those are designated as bars. There are two other sales counters where you can get soft drinks, but otherwise, travelers on their way to countless points across the globe are going to be seriously disappointed.
Kahului Maui Airport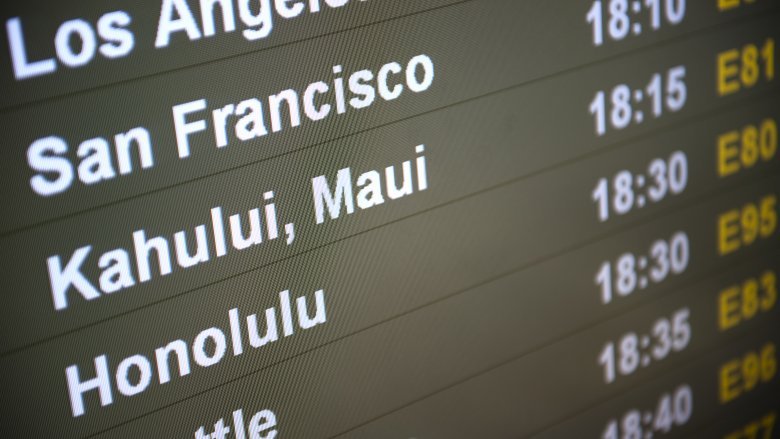 Kahului Maui Airport is, as the name suggests, located on the Hawaiian island of Maui. It's the state's second busiest airport, and as such, you might expect large-scale amenities to greet you when you get there. You would be mistaken.
There are only a few dining options for travelers passing through, and several of those options are Starbucks. There's also a newsstand and a hot dog cart, but you need to get your hot dogs early, as that closes at 2:30 in the afternoon. There are only two restaurants, so your choices are incredibly limited. Stinger Ray's serves up island-inspired cuisine, and your only other real choice is Sammy's Beach Bar & Grill. The good thing about this one, though, is that the bar's namesake owner is Sammy Hagar, and he donates all profits to local children's charities. While you might not have many options, at least you can do some good while you're there.
Santorini International Airport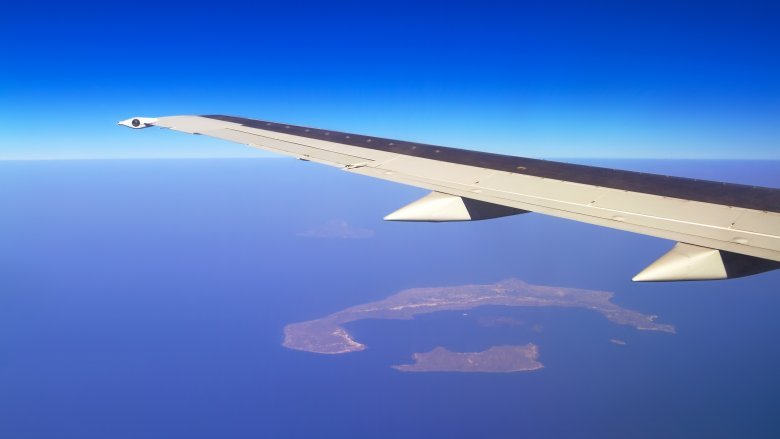 Check out the official web site for Greece's Santorini Airport, and you'll notice something that's suspiciously absent: dining and food listings. Given the fact that the airport is a major destination for charter flights from across Europe and it's just a hop, skip, and a jump from Greece's larger international airports, you'd think that this island paradise would want to welcome its visitors with at least a few dining options.
Not so much. According to the Santorini International Airport Guide, the only option here is a cafe and bar. Do some more digging on sites like SkyTrax and you find that not only is the airport given a staggeringly bad overall rating of 2/10, but that's it's constantly reviewed as less than inadequate... and if that seems impossible, you apparently haven't been there yet. Food and beverage offerings are rated as a constant one star (with some reviewers just choosing N/A instead), and other reviewers saying that their overall single star review was given with the basic criteria of, "we left on a plane." With no real food options to speak of — and it's doubtful you'd want to eat there even if there were options — this is a definite pack-your-own sort of place.