The Fast Food Restaurant Ina Garten Secretly Loves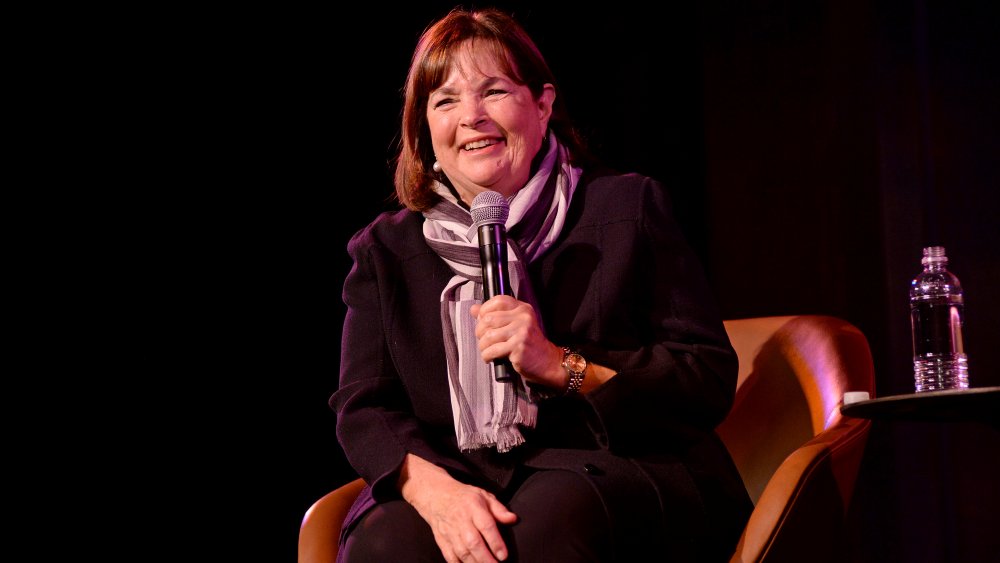 Brad Barket/Getty Images
Ina Garten is pretty much the "it" cooking goddess everyone wants to be like. She even has a celeb following that includes the likes of Taylor Swift, Jennifer Garner, Emily Blunt, and Hamilton's Lin-Manuel Miranda (via Refinery29). A former White House Office of Management and Budget employee under presidents Gerald Ford and Jimmy Carter, Garten decided to make a career change, and we are so happy she did. With countless cookbooks, and a cooking show on Food Network called Barefoot Contessa, Garten has made her mark in the culinary world with her mix of accessible and cooking-goals. Appealing to young, and old, and pro, and newbie cooks alike, Garten's audience even includes 2.7 million followers on Instagram.
Sometimes she is mixing up the ultimate and relatable cosmopolitan during coronavirus quarantine and posting about it on social media (via Food and Wine). Sometimes, Garten is creating the ultimate Father's Day meal that included a highbrow menu of Limoncello Vodka Collins, filet mignon with mustard and mushrooms, garlic mashed potatoes and, of course, frozen hot chocolate for dessert. But Garten's food is always pretty refined (via Pure Wow). And while the Barefoot Contessa doesn't eat fast food, she told Today that she does make one exception to this rule, giving a nod to one regional fast food chain.
Ina Garten fangirls over In-N-Out burgers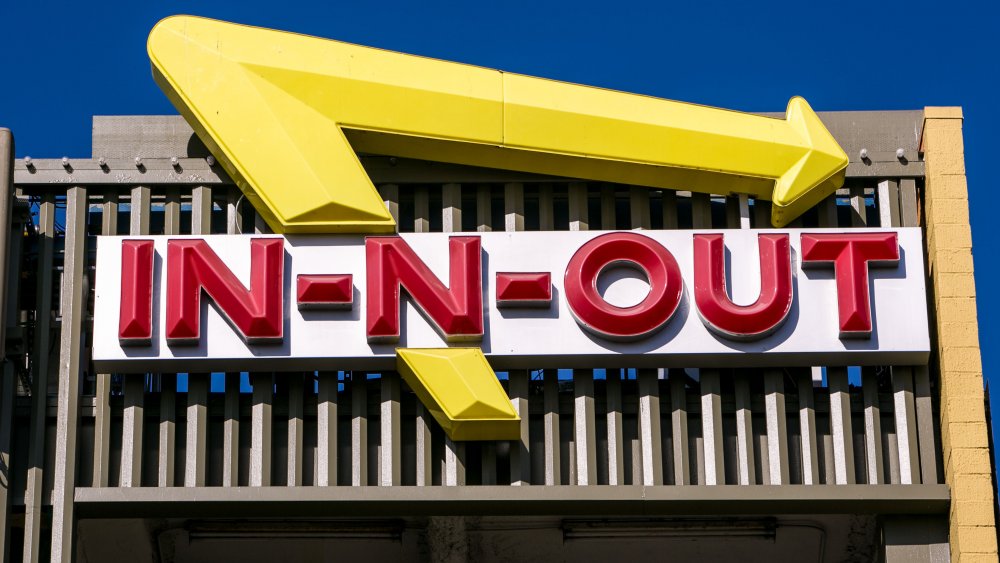 George Rose/Getty Images
Turns out Ina Garten is an In-N-Out fan which just makes us love her that much more. Honestly, who could possibly resist those salty shoestring fries, their signature burger served animal style, and those rich creamy milkshakes — vanilla, please. Garten said, "When we're in California doing book tours, we always have to go to In-N-Out burger. It's so good and I know it was Julia Child's favorite too, so it's okay." Not that we need the justification, but we get that if a French chef liked it, it has to be good. Julia Child — Garten's biggest culinary inspiration — loved the chain so much, she apparently kept a list of all the restaurant locations in her pocketbook, you know, just in case, and it was her meal request after knee surgery (via First We Feast).
What does Garten order when she visits this West Coast burger chain? Unfortunately, she didn't share those details of her dining excursion. So, we are left to guess what she would recommend to her food followers. But, it's In-N-Out, and knowing how down to earth Garten is on her show and in her interviews, we can imagine she would tell us we can't go wrong with anything on the menu. And we concur.