Where Is Beat Bobby Flay Filmed?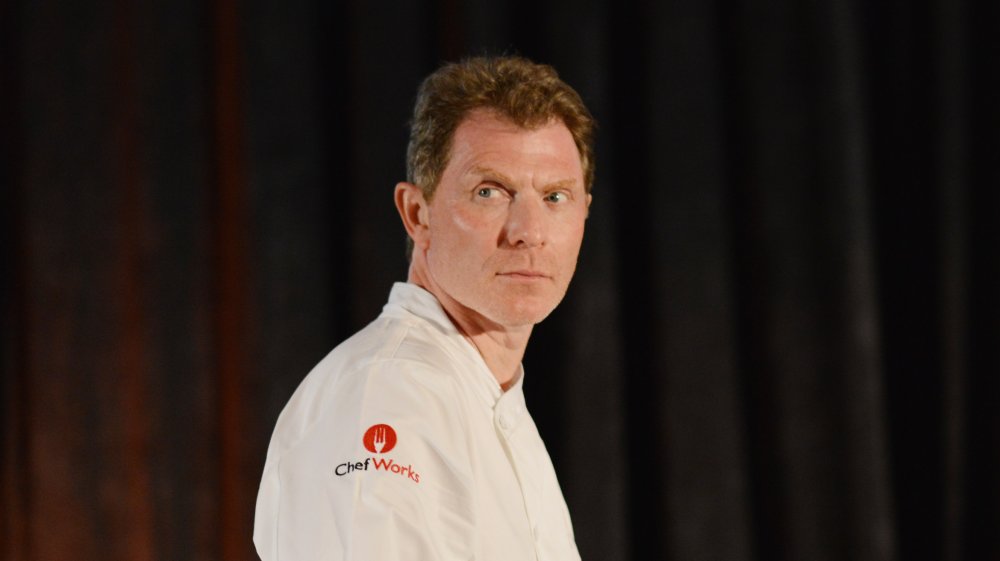 Denis Contreras/Getty Images
Over the course of 25 seasons, Beat Bobby Flay has seen the celeb chef facing off with top culinary talent from all over the country. During the half-hour episodes there is plenty of high-intensity action in the kitchen, but there are many other draws for this Food Network favorite, including Flay's polarizing knack for talking smack. Never one to shy away from a competition, the former Kitchen Stadium contender goes head to head with established chefs to see who can make the best possible version of dishes such as chicken schnitzel, shrimp and grits, and falafel. 
A panel of judges decides whether Flay or his competition takes home the prize. While Flay's judges tend to skew towards food world familiar faces such Carla Hall, Ina Garten, and Andrew Zimmern, Beat Bobby Flay has seen some unlikely guest judges in recent years including Drew Barrymore, Bethenny Frankel, and Gigi Hadid. 
So, where does all the action take place?
Beat Bobby Flay's filming location revealed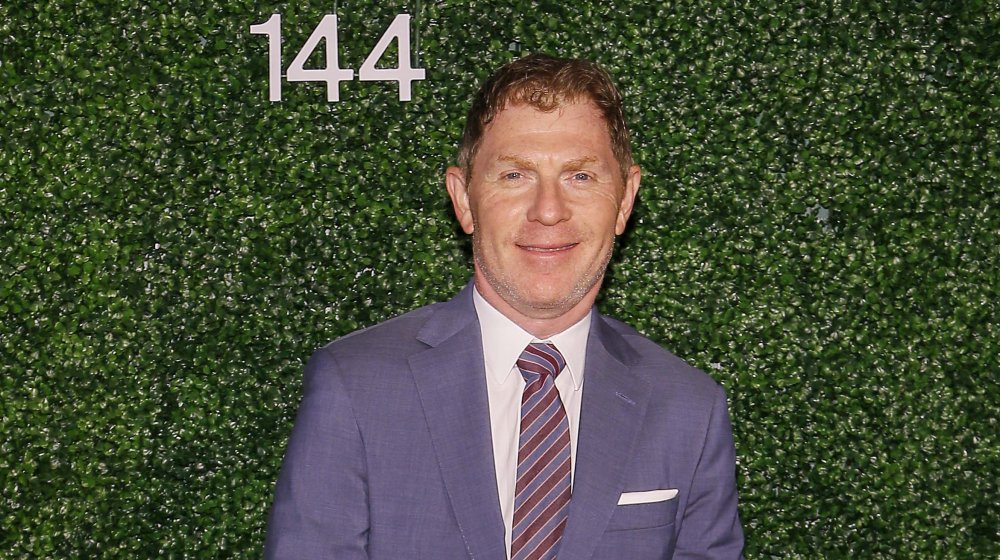 Paul Morigi/Getty Images
Unlike Throwdown! with Bobby Flay, where the chef travels to meet his competition, Beat Bobby Flay is filmed close to the chef's home base in New York City, and it's even possible to attend as a member of the studio audience. A Vanity Fair profile says that Flay's commute to the set is simple — just a quick subway ride. According to FN Dish, the kitchen studio was originally stocked with a pantry full of more than 200 grocery items (likely including Flay's secret weapon) and 100 pieces of kitchen equipment. 
A former audience member shared the experience on Reddit: "The show is currently being filmed in Manhattan and I was shocked that not only were the tickets free, but they actually paid us each $68 cash for attending. I would've paid to attend, but okay, let's do it!" The guest went on to say, "We were right behind Bobby the entire time he cooked. The show itself is definitely completely real in the fact that all the times and dishes you see cooked are exactly how it appears on TV."
Another guest confessed, "I had my purse with me the whole time and we were able to go on our phones during all the breaks. Some people, including me lol, snuck pictures not knowing the rules at first. They were very nice about it and just urged us not to post any pictures that could show the hosts or anything about the outcome."