Walmart Just Announced An Exciting New Service. Here's What We Know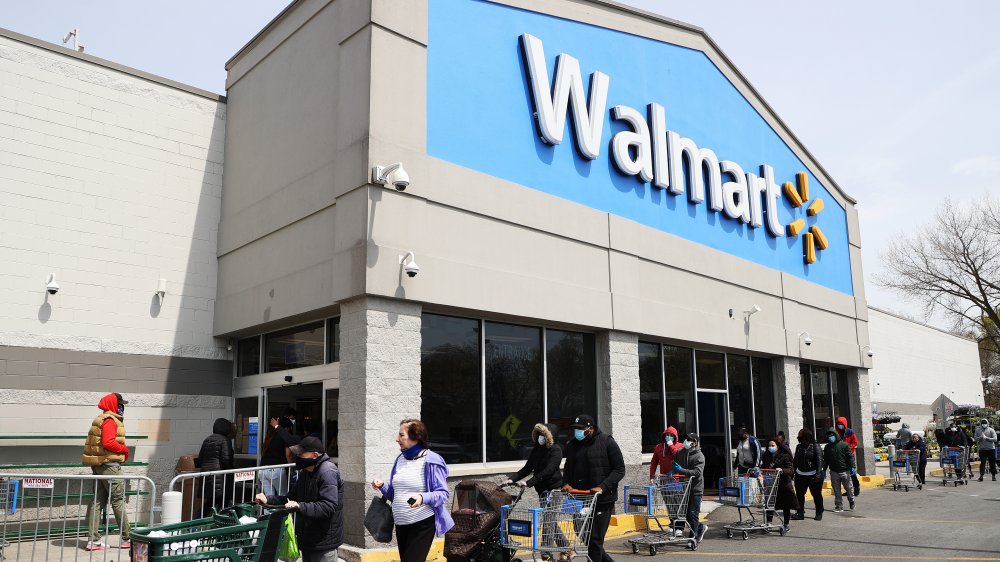 Al Bello/Getty Images
Summer is here, and it's not just the weather that's heating up. Brace yourselves — looks like Walmart's just fired the first shots in the latest battle against Amazon as they struggle to be crowned "Retail Ruler of the Entire United States" (and probably Canada and Mexico, too, if it can get them thrown into the deal). While Walmart has struggled against Jeff Bezos' juggernaut in the past, they emerged the surprising victor when it came to quarantine grocery delivery services, and they're continuing to reinvent themselves as our pandemic savior by rolling out such offerings as a virtual summer camp for kids and parking lot drive-in movies.
Now Tom's Guide informs us that a new service called Walmart Plus is about to compete head-to-head with Amazon Prime. As its name implies, Plus (which will, of course, come at a cost) is going to offer a wide range of perks for (paying) Walmart customers.
Why subscribe to Walmart Plus?
If you're a fan of online grocery shopping, so much so that it might be worth your while investing in a monthly fee-based service that would allow for free deliveries, then it's worth noting that Walmart is the only one of the major grocery delivery services that does not mark up its prices. Unlike Instacart, the prices you pay in store are the same ones you pay for delivery. (Amazon Fresh has no storefronts, but its grocery prices tend to be higher than what you'd typically pay in-store.) Tom's Guide says that Walmart Plus will most likely replace the retailer's existing Grocery Unlimited service (currently priced at $98 per year), but may involve making Walmart's entire product range instead of just grocery items available for same-day delivery.
But wait, that's not all! There may be extra perks like discounts on fuel and prescription meds as well as access to other deals and savings. If you're more of an in-store shopper, there's one benefit you'll really appreciate — the ability to check out without having to wait in line! Kind of like a theme park fast pass, only without the roller coasters.
Why you might want to pass on Walmart Plus (for now)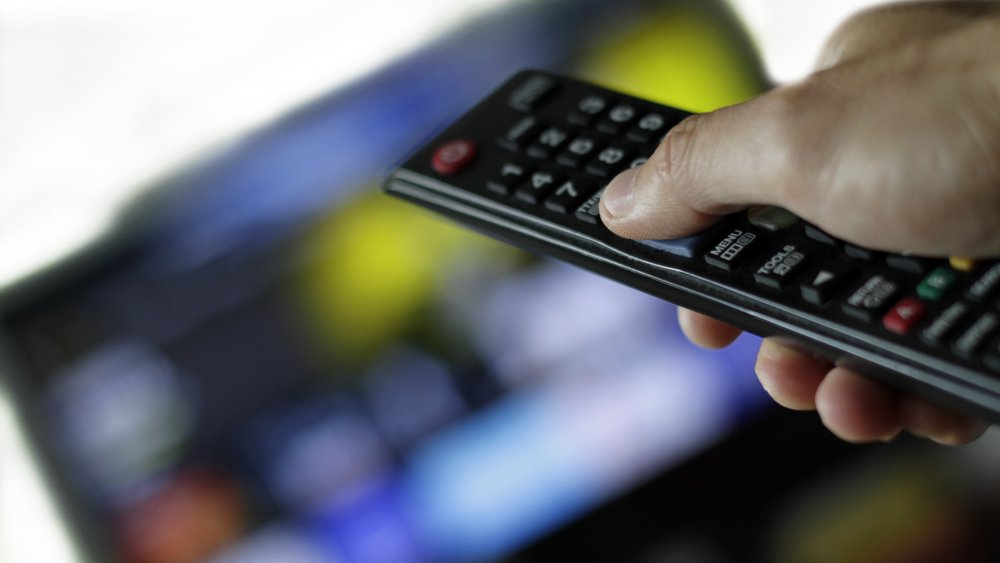 Shutterstock
One potential deal-breaker when it comes to inducing people to switch over from Amazon Prime to Walmart Plus may be the streaming video service offered by the latter, complete with award-winning original content. While Walmart reportedly plans to offer video services as well, they're not quite there yet. The last time they tried to compete in the streaming arena was with Vudu, and that didn't really work out for them. They no longer even have Vudu to offer Plus subscribers, since Bloomberg reports that service was sold off to Comcast-owned Fandango back in April. At present, all Walmart really has to offer, video-wise, is the aforementioned Camp by Walmart, only available in-app.
Still, even if you prefer to stay on Team Amazon at present, the fact that there's finally going to be some serious competition for full-service one-stop shopping bodes well for all of us. When titans compete, we all get really deep discounts, and that's never a bad thing.