The Truth About Nick Jonas' Tequila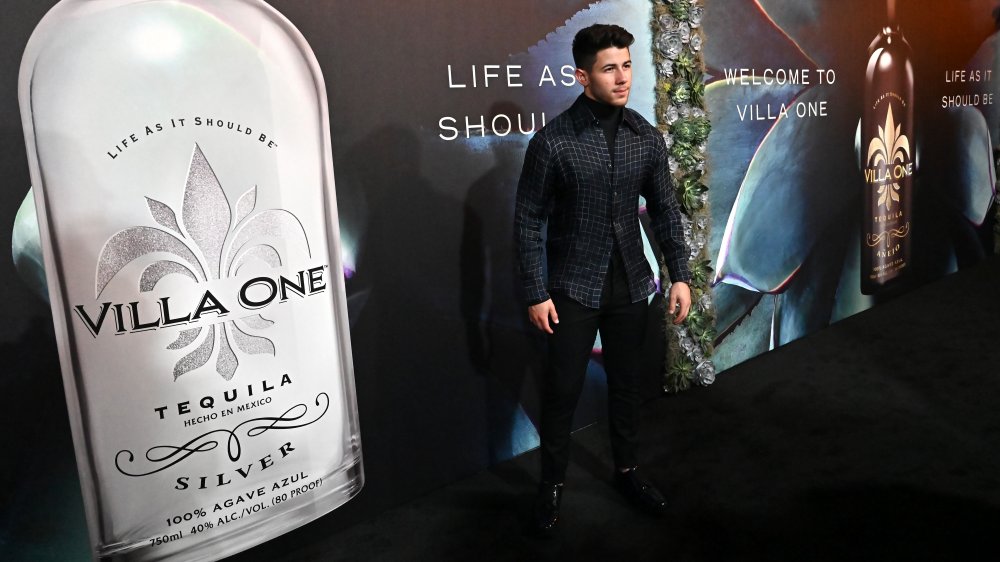 Astrid Stawiarz/Getty Images
Nick Jonas has conquered the music world, both as a solo artist and as a member of the Jonas Brothers band. He was a judge on the popular reality show, The Voice, and also has added successful actor to his resume, having appeared in blockbusters like Jumanji: Welcome to the Jungle as well as the sequel, Jumanji: Next Level (via Biography). 
Now, Jonas' latest venture has us feeling kind of cool as we sip it. Jonas, along with fashion designer John Varvartos, and Arturo, AKA the "godfather of tequila," who runs Stoli Group's Fabrica de Tequilas Finos distillery in Jalisco, Mexico, teamed up last year to create a suite of tequilas under their Villa One brand (via Inside Hook). This marks another smart career move for the pop artist when you consider that according to an IWSR study, Americans are drinking more tequila than any other nation. Apparently, the U.S.'s imbibing of tequila, mezcal, and other agave-based adult beverages was up a whopping 9 percent in 2019, and is expected to see 4 percent growth per year through 2022 (via Specialty Food). 
Villa One Tequila makes good business sense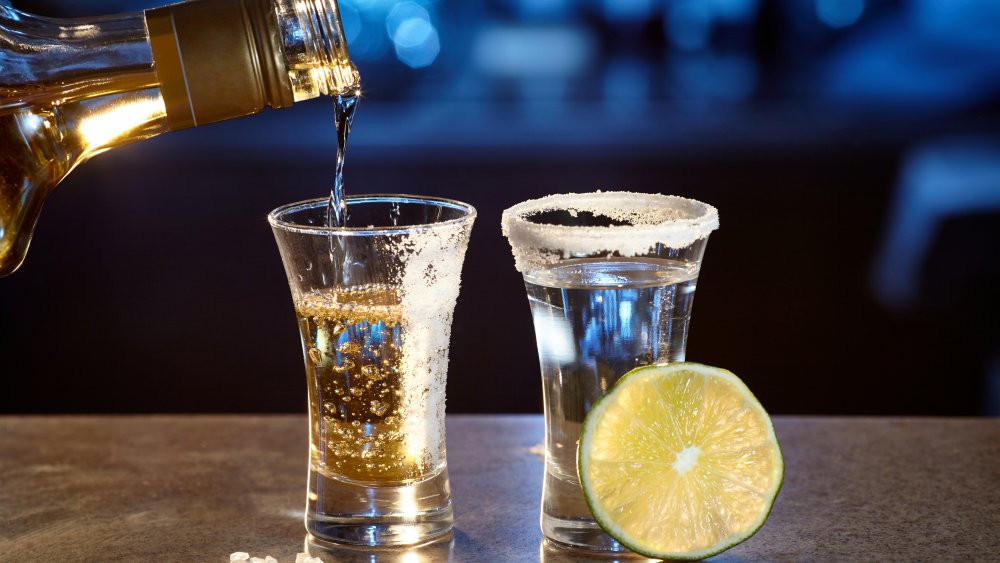 Shutterstock
Feeling jealous? Maybe the Jonas Brothers really did travel to 3000 and have an inside track on what's going to be hip. So, how did Jonas' love affair with tequila begin and when did he decide to partner with Varvartos?
First, it should be said that there are a lot of celebrity alcohols out there where the alcohol is simply celebrity branded. But we've sampled this one, and Villa One is the real deal. The seed to create this tequila was planted when Jonas and Varvatos found mutual appreciation for the drink while feasting at Soho House in New York City in 2016. The two had collaborated on a clothing line and fragrance, so their tequila venture seemed like an appropriate next project (via Refinery29). From there, it burgeoned and grew, and during a vacation pit stop in Los Cabos, Mexico, and a night of good company and drinking, The Chasing Happiness star quipped, "This is life as it should be," and the trio had their tagline. The tequila's name was inspired by the casa where they were staying, and the rest is pretty much history (via Haute Living).
Nick Jonas' tequila not just another celeb-branded alcohol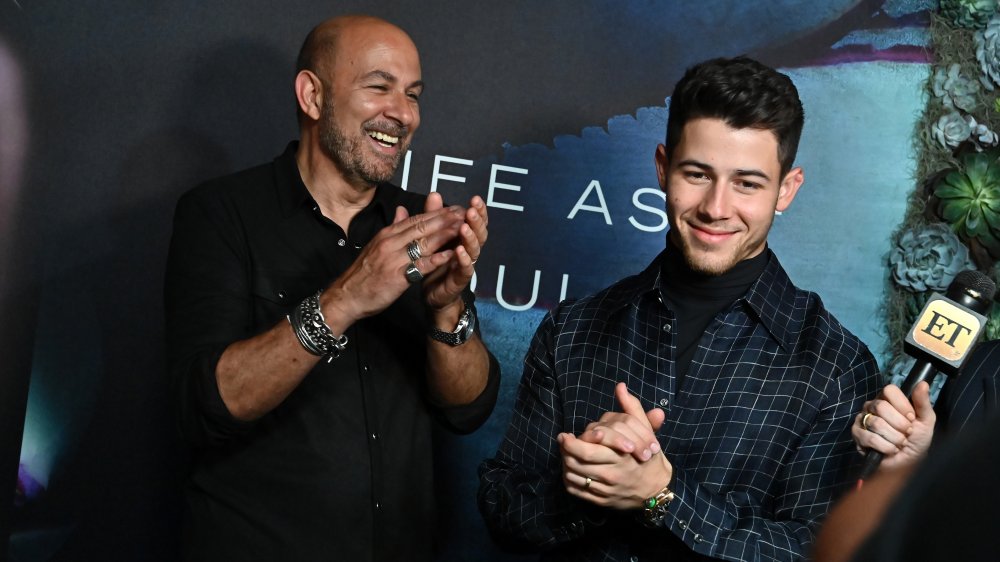 Astrid Stawiarz/Getty Images
There are three tequilas that carry the Villa One banner: silver, which is described as "a bouquet of dried fruit and toasted nuts and has a long, smooth, lightly oily finish" (via Drizly); reposado, which is a golden tequila that has taken a siesta in American oak barrels; and añejo, which is bolder in its taste, boasting an amber hue, and flavors of caramel, vanilla, and dark chocolate (via Delish). Whatta man or woman gotta do to get a taste of this smooth drink? The tequila retails for $45, $50, and $60, but if you do a little internet sleuthing, you can also find them on sale for a competitive price.
The tequila uses 100 percent sustainably-sourced blue weber agave that's matured for 5 to 7 years. This may have played a factor in Jonas' passion for this project. As a diabetic, he is mindful of the sugar he consumes, and apparently, agave contains natural sugars that don't spike blood sugars the way other alcohols can. The bottle owes its clean lines to Varvartos, who designed its classic look. The Close singer said in an interview, "To me, tequila is like Champagne. It's something you share with friends, you celebrate with it and you have a good memory attached to it." Proving, the Jonas brother is only human.