The Untold Truth Of Wolfgang Puck's Ex-Wife, Barbara Lazaroff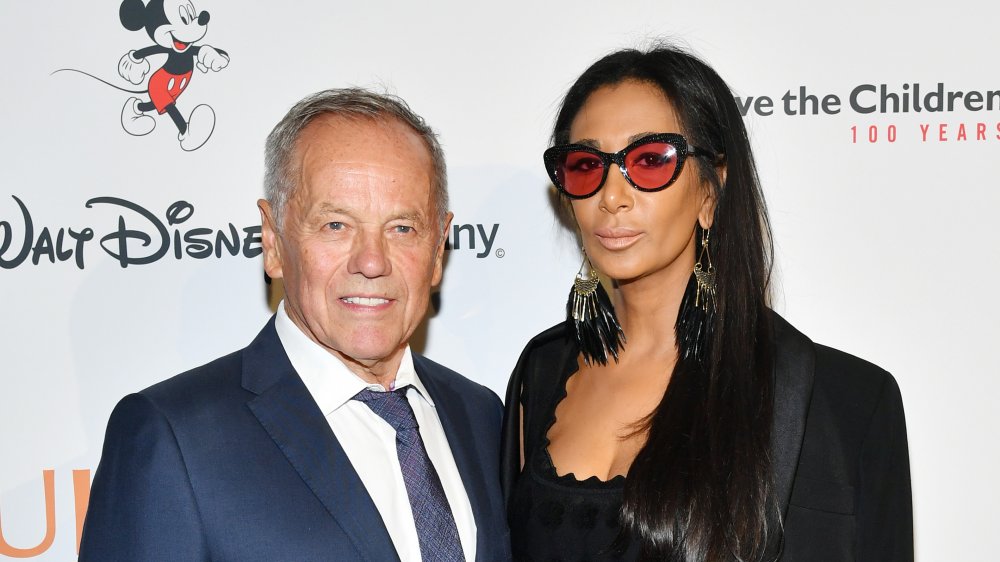 Amy Sussman/Getty Images
Wolfgang Puck married designer and philanthropist Gelila Assefa Puck in 2007 (via People), and the couple have two sons (Oliver and Alexander). But before he had this happy family with Gelila, he took two other trips down the altar. He was first married to Marie France. Details about their marriage are scarce, but things didn't last. The two were separated when he met his future second wife, Barbara Lazaroff in 1979 (via People).  He and Marie divorced four months after that meeting. Things must have remained friendly between the exes, though, because when he was dating his soon-to-be second wife, she remembered Marie stopping by to do the laundry .
Barbara Lazaroff, with whom Puck has two children (Cameron and Byron Jason), is a force of nature. Whereas Puck is quiet and reserved, Lazaroff is outspoken, independent, and fierce-tempered. Their marriage in 1984 (via People) would lead to some of our foodie favorites from the Puck empire that we know today. A restaurant legend in her own right, Lazaroff is still listed as the co-founder and partner on the Wolfgang Puck brand website. But for her, family comes first. Says Lazaroff, "Although my professional life is very rewarding, I still feel my most important creations, my greatest successes and blessings are my sons, Cameron and Byron. I feel my primary purpose is being their mom, setting a healthy role model and raising children of good moral stature, who will go on to contribute positively to the world at large." 
Lazaroff and Wolfgang built the Puck food empire together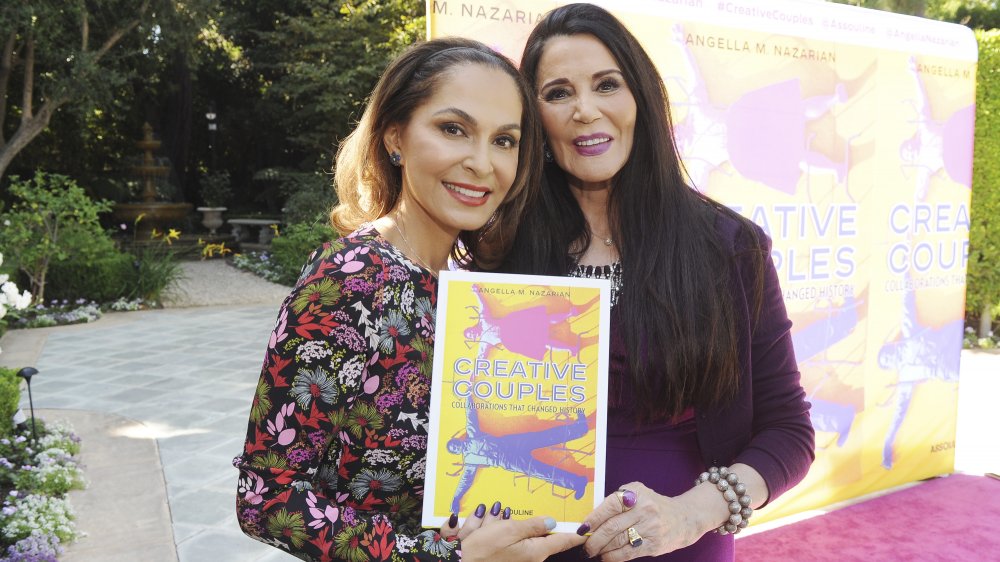 Amy Graves/Getty Images
Lazaroff and Puck's partnership is described in their early restaurant days of 1984 by L.A. restaurateur Michael McCarty, "Wolfgang was already a great chef, but Barbara came along and flipped it all into high gear. She took it down a zany trail," (via People). The two are quite opposite personalities, so it's not too surprising the two would eventually divorce in December 2002, citing "irreconcilable differences" (via Deseret News). As for business, this was the partnership meant to last. 
The creative and artistic contributions that Lazaroff added to the Wolfgang Puck brand helped set it apart from others. Shared via Medium in a podcast with Steve Sims, Lazaroff said, "It isn't just the great food. You want a nice ambiance. Obviously, if you have an exquisite ambiance and the food is horrible, people will say, 'Let's go look at this great-looking restaurant. But let's go eat over there.' And that dumpy looking place with the food is amazing!" The 1994 winner of  the James Beard Humanitarian of the Year Award, Lazaroff has raised tens of millions of dollars for Meals-On-Wheels and the American Cancer Society, among other philanthropic efforts. She has also been immortalized at Madam Tussaud's Wax Museum (via Barbara Lazaroff).
While the marriage may not have lasted, the legacy of the Wolfgang Puck brand continues, and we have ex-wife Barbara Lazaroff to thank for much of this experience.