The Untold Truth Of Anthony Bourdain's Kitchen Confidential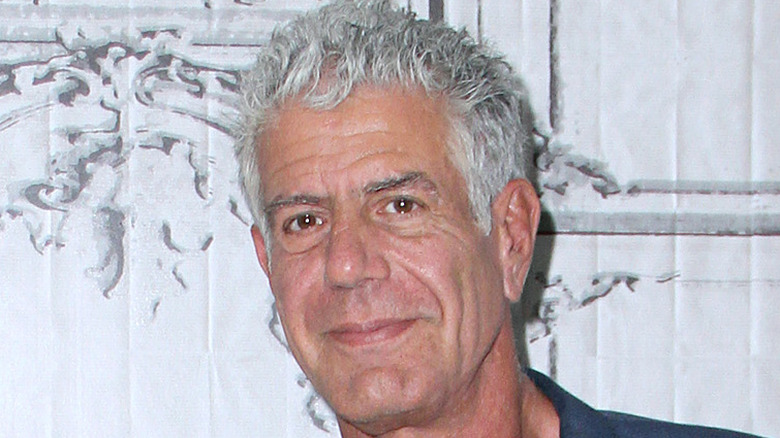 Donna Ward/Getty Images
Anthony Bourdain was known by so many fans through numerous facets of his life and career. He was known as a chef, a television host, a writer, and even a jiu-jitsu contender. But one of the shining moments of his career was his first published book, "Kitchen Confidential." The book famously revealed what working in the kitchens of high-end New York restaurants was like at the time, and people couldn't get enough of it.
While it was "Kitchen Confidential" that set Bourdain's career ablaze, there are actually several little-known facts that continue to stump fans today. From the first version of the book to how the book deal even came about at all, the story behind "Kitchen Confidential" is more complex than most people probably realize. Not to mention, the circumstances and Bourdain's sheer talent and admiration for the craft, all perfectly aligned to present him with an entirely new path in life.
"Kitchen Confidential" started out as an article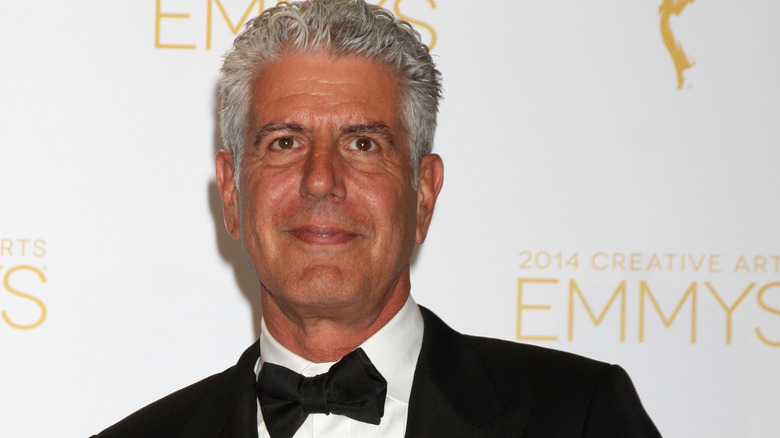 Shutterstock
Though many fans associate Bourdain's story of working in the trenches of New York kitchens with the full-length book that was published under the title "Kitchen Confidential: Adventures in the Culinary Underbelly," the story was actually first published as an article. Granted, it was a significantly shorter version. However, when his essay appeared in The New Yorker in April of 1999 it quickly became quite popular and provided the springboard for fleshing the story of Bourdain's restaurant experience out into a broader book. 
Bourdain's clear and cutting voice and sharp turns of phrase were the unwashed view of the world that few knew they needed. "Kitchen Confidential" was just the start, though. Bourdain went on to write additional books including a cookbook. Not to mention, Bourdain also co-wrote a graphic novel which seems quite fitting given that he wanted to be a comic book artist as a child according to US Weekly. Fortunately, that initial article in The New Yorker and of course "Kitchen Confidential" were everything Bourdain needed to launch his career as a writer.
But the book deal was in response to an email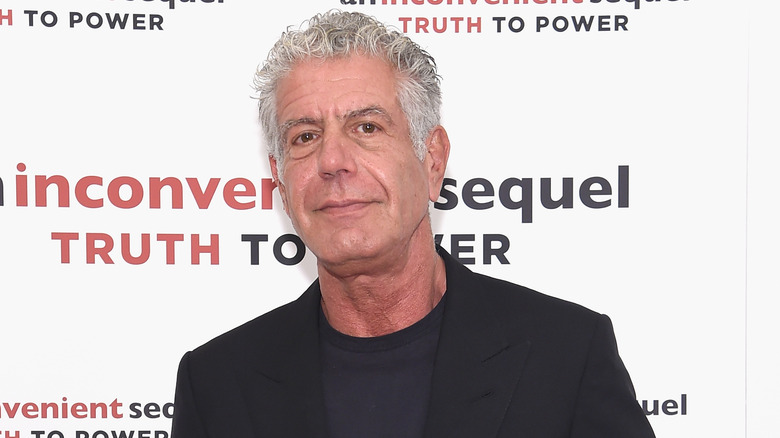 Jamie Mccarthy/Getty Images
Though a shorter version of "Kitchen Confidential" did appear in The New Yorker, it was not the article that ascertained a book deal for Bourdain. According to the new documentary from director Morgan Neville, "Roadrunner," Bourdain was given a book deal based on a simple email he sent. Joel Rose, a friend and writer in his own regard, received a beautifully written correspondence from Bourdain while he was in Tokyo for the first time on business. Rose was so moved by Bourdain's words, he explains in the film that he printed the email out and immediately took it to his wife to read.
Karen Rinaldi, Rose's wife, is a book publisher and immediately recognized the talent that Bourdain had. In "Roadrunner," she explains that she wanted to make Bourdain "an offer he couldn't refuse." Of course, Bourdain already had tons of stories to tell and a title in mind, "Kitchen Confidential."
Anthony Bourdain felt it was misunderstood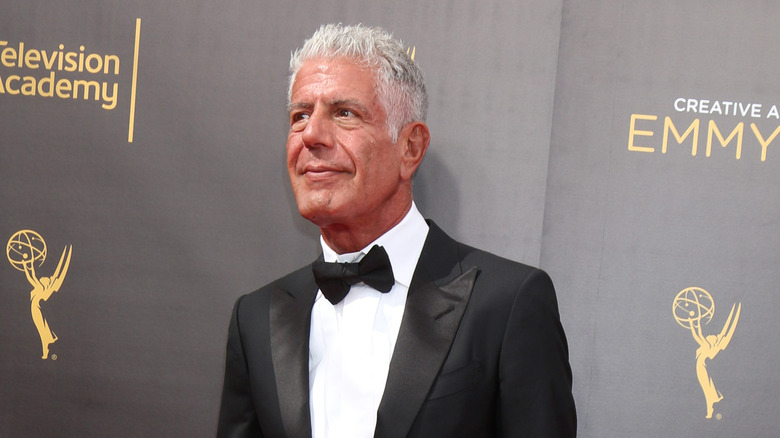 Shutterstock
While "Kitchen Confidential" was at its essence a great work of writing and Bourdain's breakthrough, he also wrestled with the fact that he felt it was misunderstood. He was attempting to shed light on the many people slogging through shift after shift in sweaty kitchens at wonderful restaurants because he knew they would never get the recognition select few celebrity chefs garnered. However, Bourdain believed that many of the book's fans took away the wrong ideas or lessons from "Kitchen Confidential."
Bourdain told Smithsonian Magazine, "a lot of people think it's OK to get f–ked up and work." He believed there were those who saw the book as validation or an excuse to live and work the same way Bourdain did. "It was my life; I wrote it in a way that made it sound like a lot of fun, but obviously it wasn't. I think a lot of people tend to overlook that. It validates a lot of bad behavior," he added.
"Kitchen Confidential" explained what ignited Bourdain's passion for food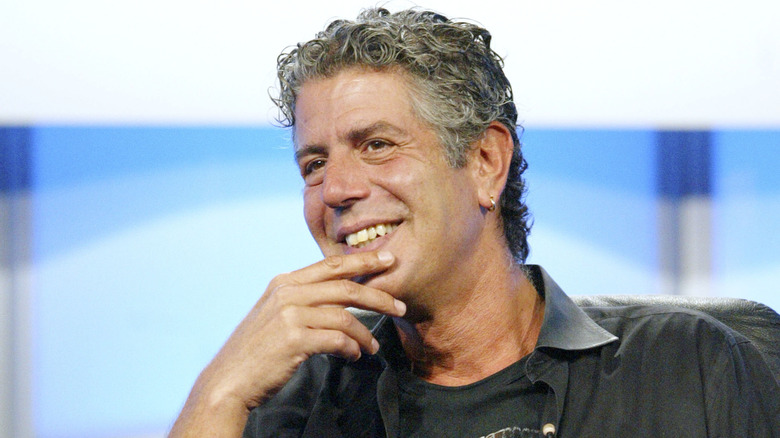 Frederick M. Brown/Getty Images
Another little-known or infrequently remembered fact about Kitchen Confidential is that it actually recounts the exact moment that Bourdain fell in love with food (via Esquire). Apparently, he was on a family vacation to France as a child when he discovered food in a whole new way that would set him on a new path in life. In "Roadrunner," Bourdain explained that his dad's family was from France and he appeared to feel a very definite connection to the country.
But during his very first visit, Bourdain's neighbor, Monsieur Saint-Jour, was an oysterman who invited the family out to sea with him one day. Saint-Jour pulled fresh oysters from the ocean and offered them to his guests to eat and enjoy. "I, in the proudest moment of my young life, stood up smartly, grinning with defiance, and volunteered to be the first," Bourdain wrote, according to Esquire. "I took it in my hand, tilted the shell back into my mouth as instructed by the by now beaming Monsieur Saint-Jour, and with one bite and a slurp, wolfed it down. It tasted of seawater ... of brine and flesh ... and somehow ... of the future." It's a beautiful way to remember and imagine how the experiential world of travel, food, and culture beckoned to Bourdain throughout his life.