Forgetting To Eat During Quarantine? Here's Why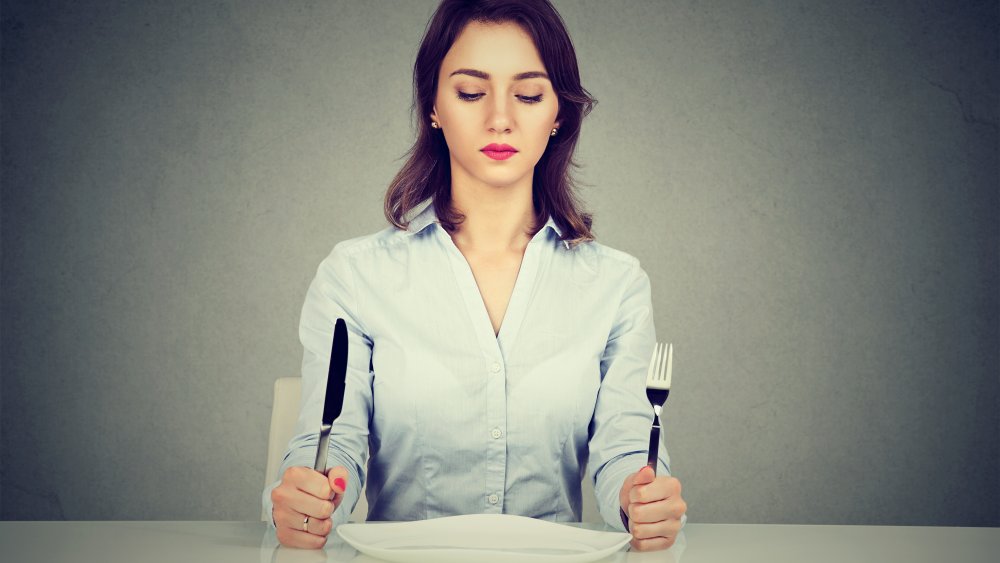 Shutterstock
During the long period of quarantine that seemed to eat up our entire spring, and may not even be over yet in some areas of the country, many of us became absolutely obsessed with food. From hoarding it, to jumping on all of the latest baking trends, to ordering GrubHub every single night, to gaining the dreaded "quarantine 15," suddenly it seemed like food was the only bright spot in an endless succession of long and lonely days.
Others, however, had the opposite reaction, when they found that meals were something they just couldn't seem to find the time for, or lacked the inclination to prepare, or even eat. Many made do with grabbing a quick bowl of cereal, or living off junk food, but some just started missing meals on a regular basis. Dr. Brooke Scheller, DCN, CNS and Director of Nutrition at Freshly, says quarantine life left many of us feeling "stressed and anxious [which] often can result in lack of self-care, with something as simple as eating well and feeding ourselves nutritious foods being a part of that." Scheller warns: "Many of us aren't aware of the adverse effects this can have on our overall health and well-being."
Why are people forgetting to eat lunch in particular?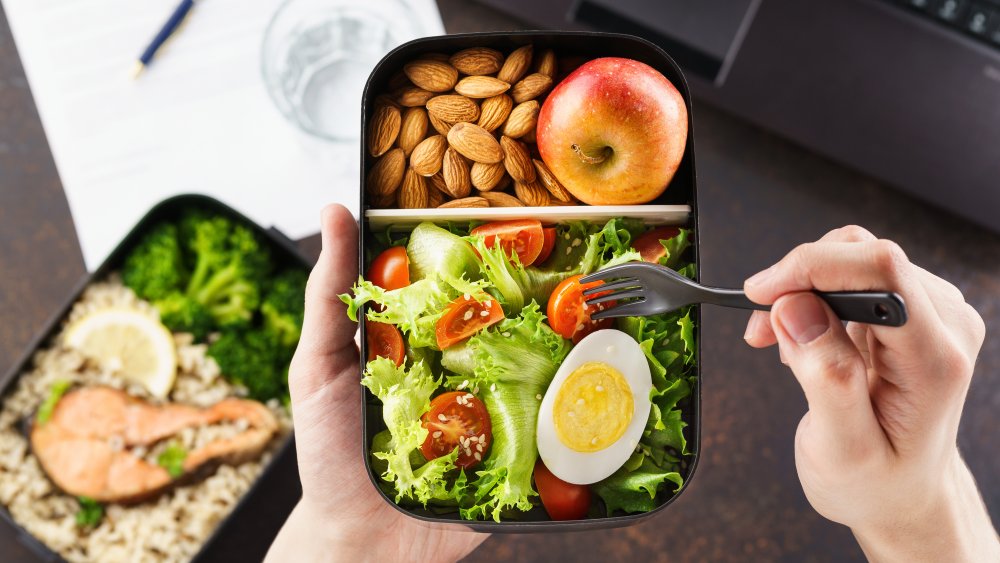 Shutterstock
If there is one meal you may be eating a lot less of than in pre-pandemic times, that meal is probably lunch. Scheller blames this on a change in routine, saying that before quarantine, "many of us relied on catered lunches, company cafeterias, or a quick run out to our favorite fast-casual spot. Between school and work, lunch has been taken care of for us for most of our lives and adapting to working from home has presented new challenges in feeding ourselves mid-day." She also notes that working from home may have you busier than ever, saying "there's no time to get in the car or walk from the office to a nearby cafe, and forget about trying to cook in between Zoom meetings." As a result of this time crunch, she cautions against "simply 'forgetting' to eat or scrounging together a 'meal' using whatever we can quickly get our hands on," since we tend to "make poor decisions when we rely on convenience."
Okay, you heard the expert. Put down that not-so-healthy energy bar and mix up a salad instead.