You Can Order Walmart Groceries Through Your Email. Here's How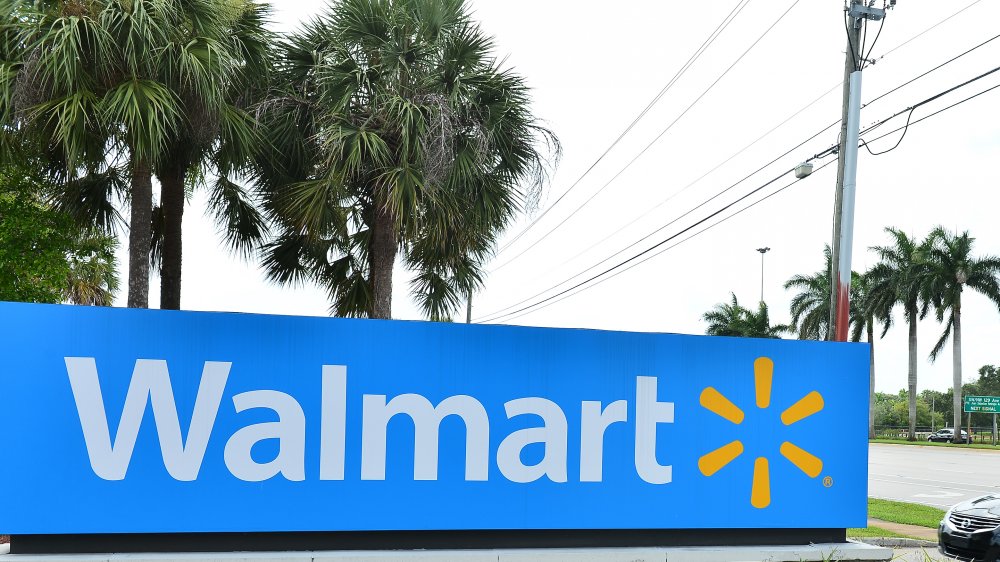 Johnny Louis/Getty Images
Back in March 2020, 74 percent of people reported that COVID-related confinements would likely inspire them to make grocery purchases online (via Statista). Back then, only 3 to 4 percent of grocery spending was virtual (via CNBC). But by April 2020, that had changed dramatically. Online grocery store orders had risen so much that The Atlantic predicted a permanent shift in the country's grocery-shopping habits in which "internet-grocery fetchers" would soon become a specialized profession. By May, their prediction seemed to be coming true, as 10 to 15 percent of total sales came from digital grocery shopping. Consumers spoke. Grocery providers listened.
Walmart has been a particularly active listener. The company's first-quarter earnings indicate that digital sales have increased by a whopping 74 percent (via Fox News). Maybe you've even already taken advantage of its new Express Delivery service, which promises online, trackable orders to customers in just two hours or less.   
And now, Walmart's trying to make online grocery shopping even more convenient. On Monday, July 20, 2020, the company announced "Groceries from Walmart," an innovative partnership with Yahoo Mail that will allow users to browse and buy Walmart products directly from their inbox. 
How can you order Walmart groceries through Yahoo! email?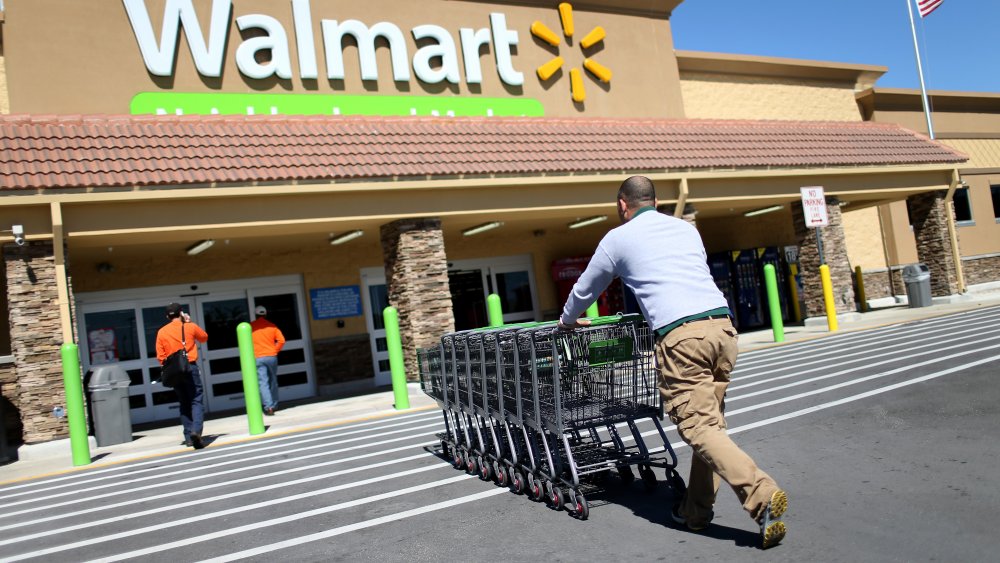 Joe Raedle/Getty Images
Eager to try out Walmart's new "Groceries from Walmart" application? According to Verizon's press release, you can already do it through the Yahoo Mail iOS app and desktop. If you have Android, you'll have to wait until later this year.
Once you've downloaded the app, sign in to your email and look for a Walmart banner above your incoming messages (via USA Today). That was the hard part. The rest is smooth sailing.  Click on the banner and you'll be able to search and pay for the supermarket items you need. According to Verizon, the application will also send Yahoo users personalized suggestions based on their profiles and allow them to keep track of promotions and coupons. What's the best news? Your grocery cart never expires, allowing you to take your sweet time deciding which groceries are or aren't essential.