Yelp Reveals The Staggering Number Of Restaurants Shuttered For Good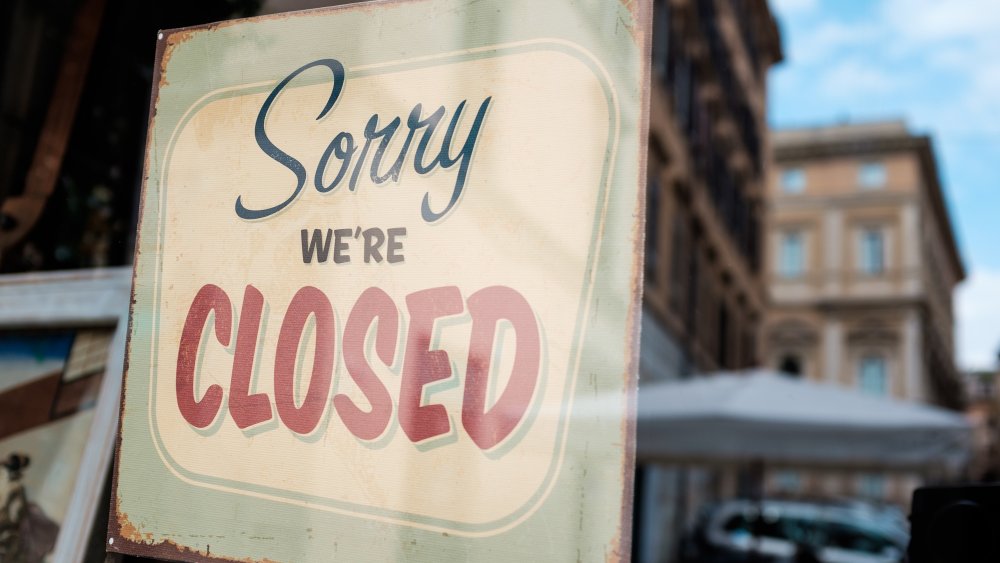 Shutterstock
Sweet Tomatoes & Souplantation. IHOP. Chuck E. Cheese. Le Pain Quotidien. BRIO Tuscan Grille. These are just a few of the restaurant brands which have had to shed branches, or completely wind down operations completely as a result of social distancing and the pandemic (via Eat This, Not That!). But these eateries represent just a fraction of the number of small or local businesses that have had to close permanently as the outbreak worsened across the country. 
Yelp reported that 140,000 businesses had closed across the country between March 1 and June 15 — it also saw that number increase rise to 147,000 on June 29, and then drop down to 132,500 as of mid-July. But even though the number of closures rose and fell, the number of permanent closures now accounts for about 55 percent of all businesses which have shut their doors since March 1. That's a total of 72,842 businesses which have closed for good since the pandemic began. 
Yelp says restaurants and retail shops saw the highest number of closures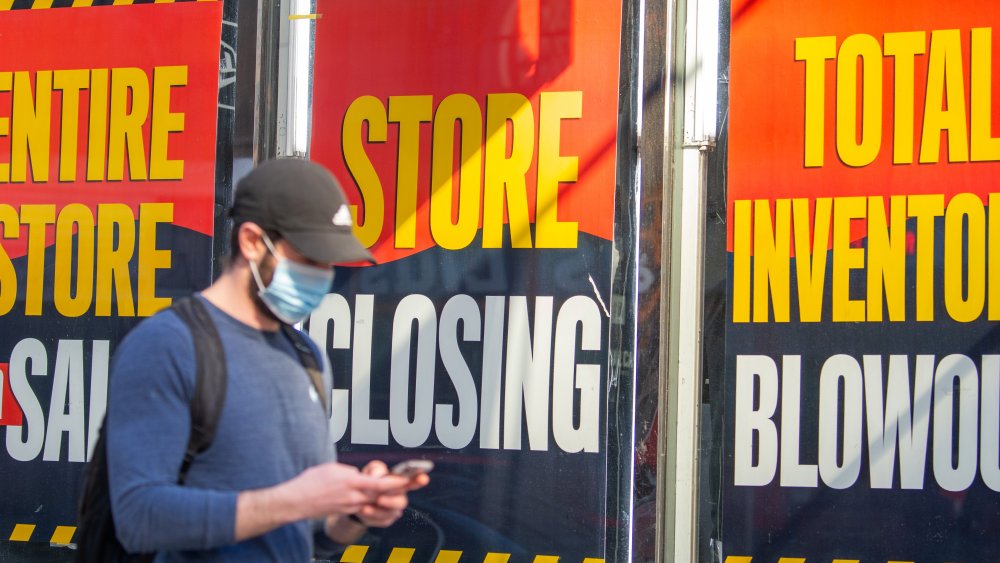 Alexi Rosenfeld/Getty Images
Forbes, which crunched the numbers, said that the number of closures happened in the states with the highest number of COVID-19 cases; these are California, New York, and Texas. Las Vegas saw the highest number of permanent closures for any U.S. city, and this had to do with the drop in the city's tourism numbers. Forbes also pointed out that food and beverage outlets had the highest number of closures at 26,160; with retail stores coming in at a close second, at 26,119. 
Yelp's vice president of data science Justin Norman tells Forbes that the outlook remains murky. "We do know that businesses face a tough road ahead of them," he said. "Businesses will need to focus on effectively communicating the health and safety protocols they're taking, continuing to innovate on new ways to interact with and serve customers, as well as take advantage of any government assistance that's available." 
Yelp has seen interest return in some businesses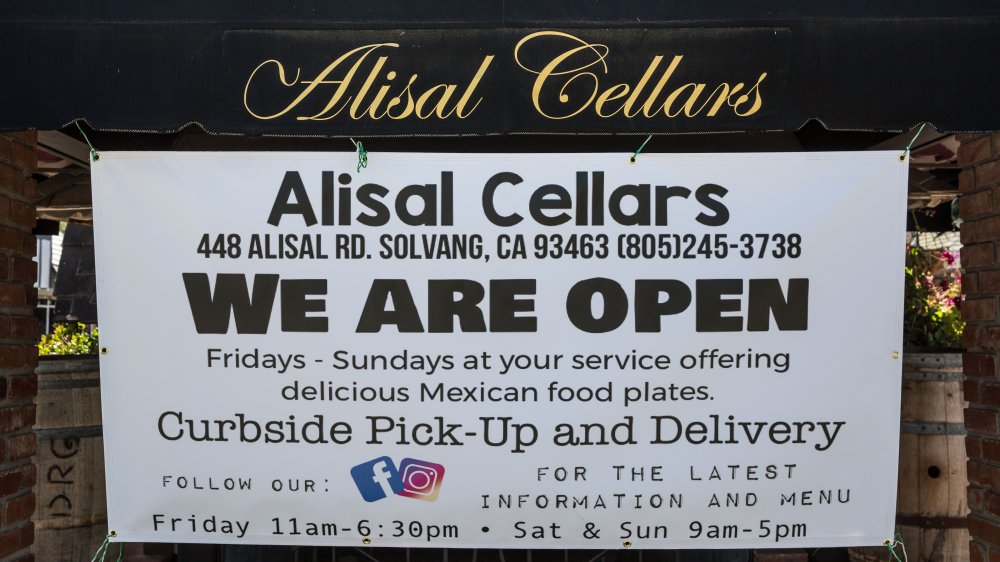 George Rose/Getty Images
The news isn't all bad for the country's local businesses. Since June 1, Yelp has seen some spending return to pre-pandemic levels. It registered an uptick in German cuisine, live and raw food, French food, and steakhouses, and people have also reportedly shown an interest in more alcohol-related expenses, with interest in wineries up 51 percent, and breweries up 24 percent.
Another group that has seen a surge in interest is the Black-owned businesses segment. Searches for Black-owned restaurants reportedly skyrocketed 2,508 percent on Yelp as the country came to terms with the death of George Floyd (via USA Today). 
Small businesses as a whole are calling on government for assistance, saying that the controversial Paycheck Protection Program wasn't enough, and more action was needed to protect the country's restaurants, which could lose as much as $240 billion in revenue as a result of the pandemic (via CNBC).