Chuck E. Cheese Might Close All Its Locations. Here's Why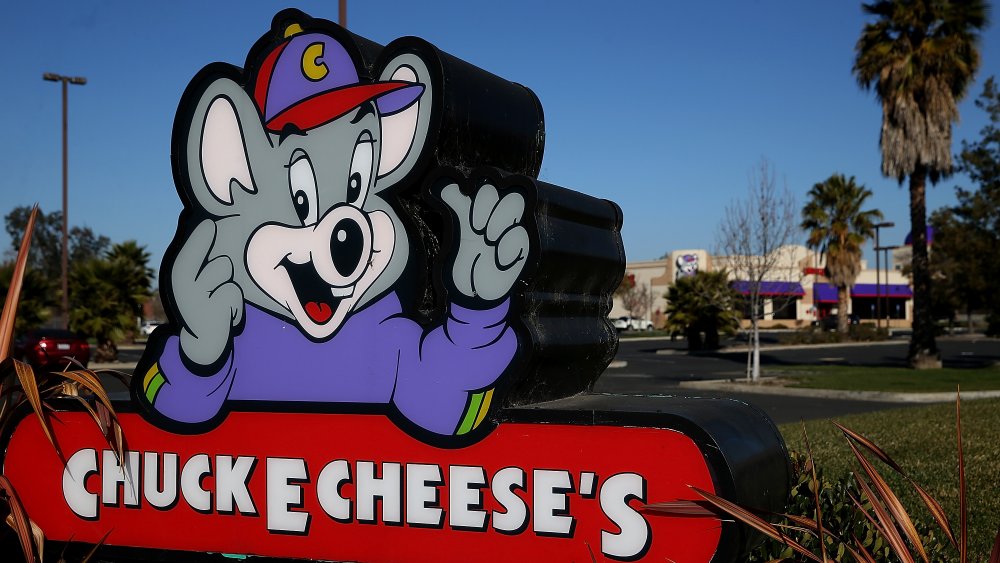 Justin Sullivan/Getty Images
It was the place to go to get cheap eats and play games, and plenty of both, too. But like other chain restaurants which have been brought to its knees by the pandemic and the social distancing requirements that came with it, Chuck E. Cheese's owner, CEC Entertainment, is now fighting to keep the popular children's party venue alive. The Wall Street Journal says the company, which is based in Irving, Texas, is asking lenders to give it an extra $200 million to allow it to avoid bankruptcy. And while that sounds like plenty, the money represents just a drop in the bucket for CEC because it is over $900 million in debt (via Eat This, Not That!). 
The pandemic struck at a time when Chuck E. Cheese had begun to grow at a modest clip, reporting a small (but significant) 2.7 percent increase in sales after two years where sales were either flat or negative. It had even started to reopen some of its locations which had closed as a result of COVID-19. By April, though, CEC Entertainment was looking to options that included refinancing, restructuring out-of-court, or bankruptcy. 
CEC needs its brick-and-mortar stores to make money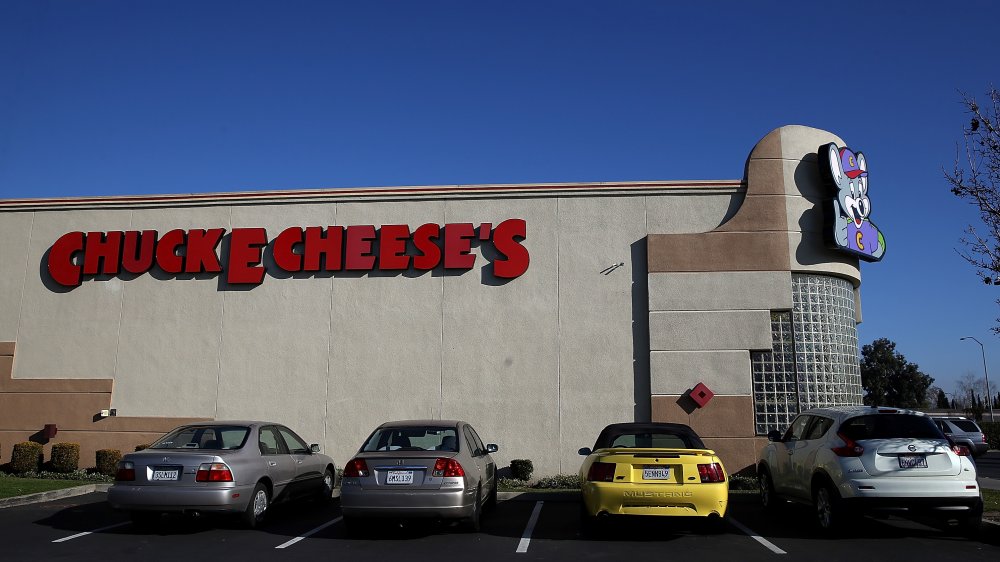 Justin Sullivan/Getty Images
The pandemic blindsided the company. CEC says that between March 17 to 26, which is when dining rooms and arcade first shut, restaurants saw revenue plummet by as much as 94 percent compared to the year before. In April, CEC furloughed its hourly employees, support center personnel, and suspended rent in a measure that saved Chuck E. Cheese's parent company as much as $7 million a month. It then began looking at a possible bankruptcy filing (via QSR Magazine). 
Chuck E. Cheese then appeared on the national restaurant delivery radar in May, this time, when customers discovered it was involved with Pasqually Pizza & Wings, which is a delivery-only brand for GrubHub. Pasqually, who Eat This, Not That! says is the name of another character in Chuck E. Cheese's world, reportedly uses the same ingredients as its sibling restaurant, except with thicker crust, extra sauce, and new cheese blends.
Even with the new delivery model, the stores' physical closures are weighing heavily on CEC's bottom line, because more than half of the revenue of its stores (about 56 percent) comes from merchandise and entertainment. Meanwhile, brand restrictions have allowed dining rooms to reopen, but arcades to stay closed. If CEC were to fail, it would mean the end of 610 Chuck E. Cheese-branded stores located across 47 states.