Dunkin' Just Announced Even More Bad News For Donut Lovers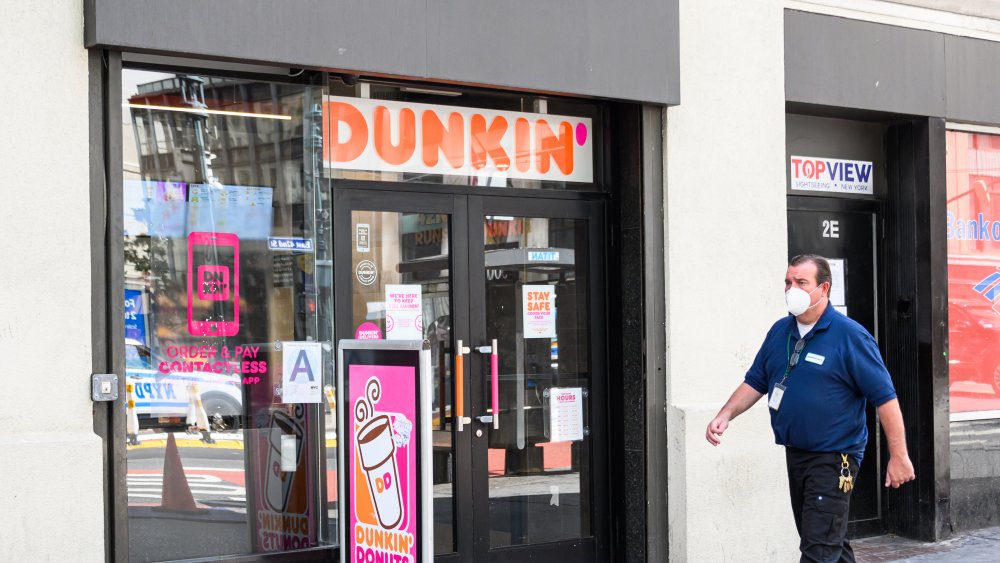 Noam Galai/Getty Images
First they came for Dunkin's 450 shops at Speedway gas stations. Now Dunkin's company officials say they could add as much as 350 more stores, which they describe as "low volume sales locations" to their list of locations that won't survive 2020 — bringing the total number of closures to 800, or about 8 percent of the chain's total number of stores in the U.S. And that's not all — the company is also looking closely at 350 locations worldwide (via CNN). Dunkin' says they will be looking to close international stores that aren't doing too well either.
The closures aren't being decided on randomly. Dunkin's Chief Financial Officer Katherine Jaspon told investors when Dunkin' announced their earnings that the shutdowns will allow partners to focus on newer outlets located in high-traffic areas (via Boston.com).
People are going to Dunkin' at a different time in the day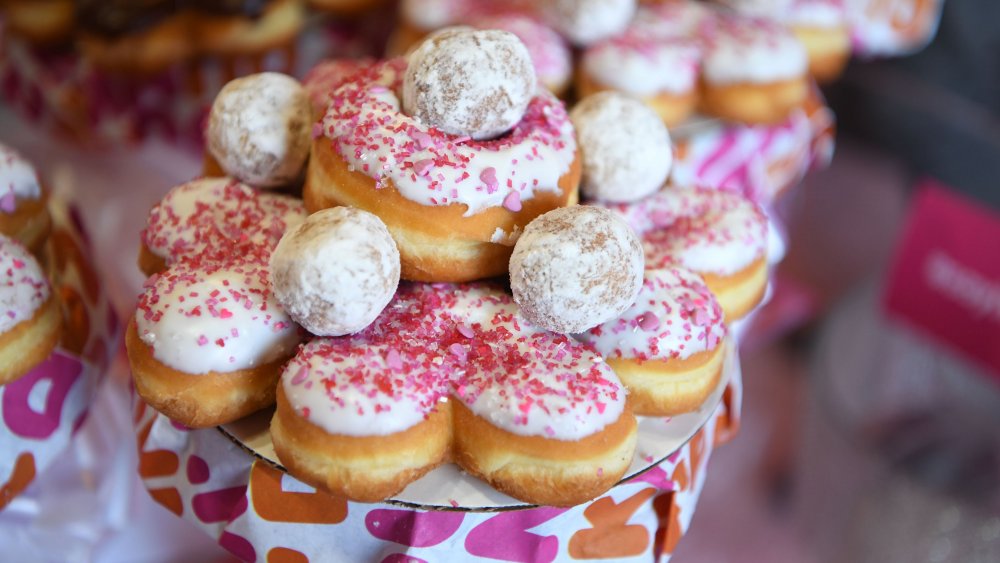 Denise Truscello/Getty Images
Dunkin' told fans it was closing stores at the same time it said that earnings for the second quarter for this year fell by about 20 percent, since quarantine and shelter-in-place orders meant fewer customers were stopping by on their way to work. But the company also said its earnings didn't get completely pummeled because instead of dropping by for breakfast, customers were swinging by later in the day with their families — and they were spending more as a result, with many Dunkin' franchisees reporting a "strong demand" for the drive-thru. "For Dunkin' U.S., same-store sales improved sequentially throughout the quarter, largely as a result of our ability to pivot quickly and introduce new menu items designed to appeal to customers who are now visiting us later in the day," CEO Dave Hoffmann said in a press release (via CNBC).
Dunkin' has already closed 229 stores both in the U.S. and around the world as a result of the pandemic — 180 of those stores were Baskin-Robbins shops (a brand Dunkin' also owns) outside the country. We'll just have to wait and see to find out if your favorite store has made the cut and will stay open after the dust settles.