Here's How To Score Free Coffee And Donuts At Dunkin' This August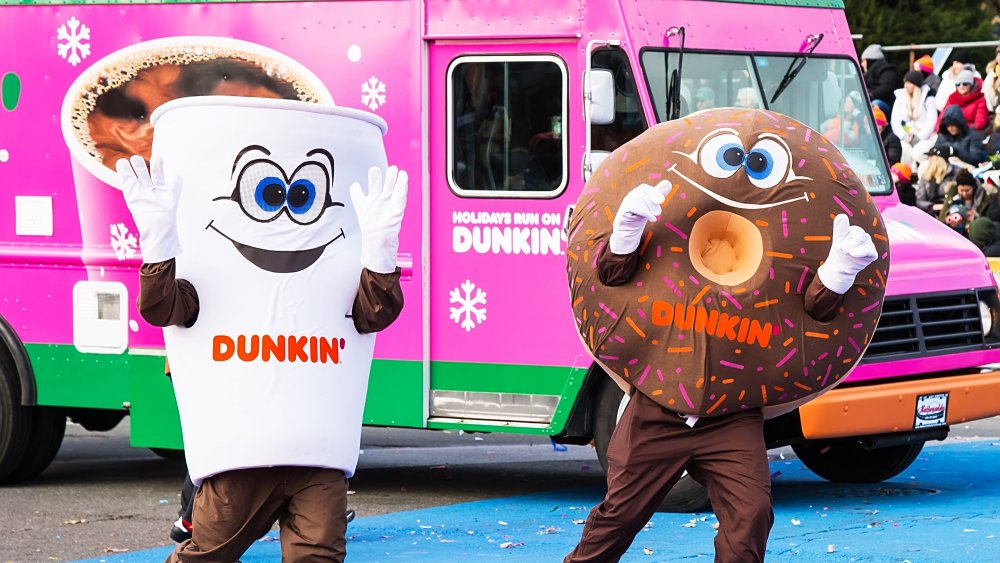 Gilbert Carrasquillo/Getty Images
The beginning and end of the workweek are about to get a lot sweeter. There's nothing quite like a treat to lift your spirits, and Dunkin' Donuts is introducing not one, but two promotions that will do just that. For a limited time, the beloved breakfast chain is giving away free coffee and free donuts. That means starting your mornings right just got a lot easier. 
One promotion is actually staging a comeback, and that is Free Donut Fridays. So, just like it sounds, you can pick up a free classic donut on Fridays. No one is upset about seeing this fan-favorite deal again. The other promotion is actually a new one, and that's free coffee on Mondays. Customers will be able to get a free hot or iced coffee to start the week with. However, you should know there are naturally a few caveats to these freebie promotions that otherwise sound too good to be true (via Delish).
What you need to know about the promotions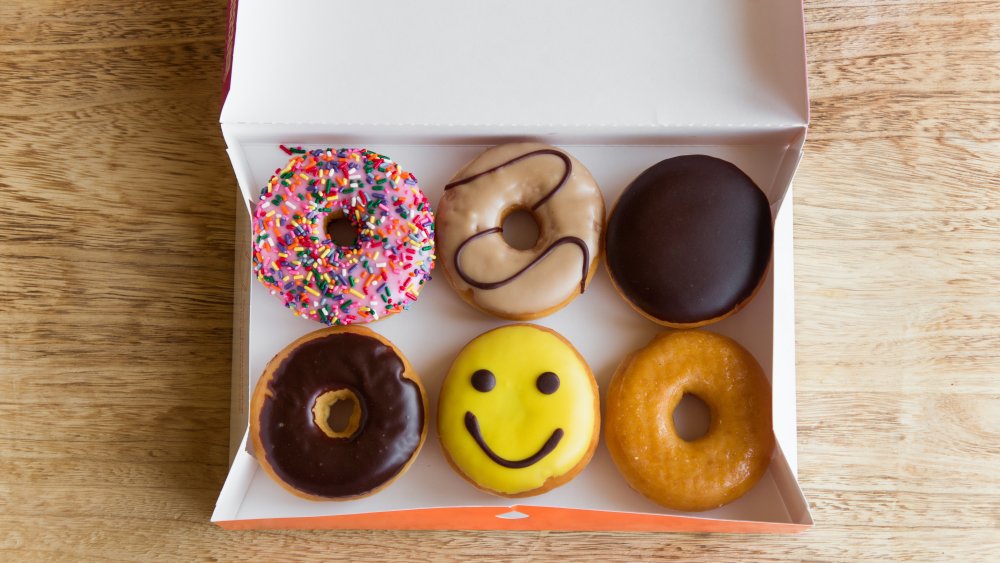 Shutterstock
The first thing to note is that these promotions will only run through August 17. So mark it on your calendars and realize that you only have about two weeks to take advantage of both free coffee and free donuts from the chain (via News 4 Jax).
The next important thing to note is that you must be a member of DD Perks, the Dunkin' Donuts loyalty program. However, there is no need to worry because it is free to sign up and you can do it in the app. Alternatively, you can just order ahead with the app if you prefer to not sign up, which leads us to the final stipulation. For both promotions, you will need to purchase an item. For free coffee, you will have to buy a breakfast item, and to get a free donut, you'll need to purchase any drink. But you'll probably want to have a coffee with your free donut or vice versa anyway.
Free Donut Fridays originally debuted between March and May this past spring, so if you missed it before, don't let the opportunity slip by again.