How To Get Free Dunkin' Donuts All Through March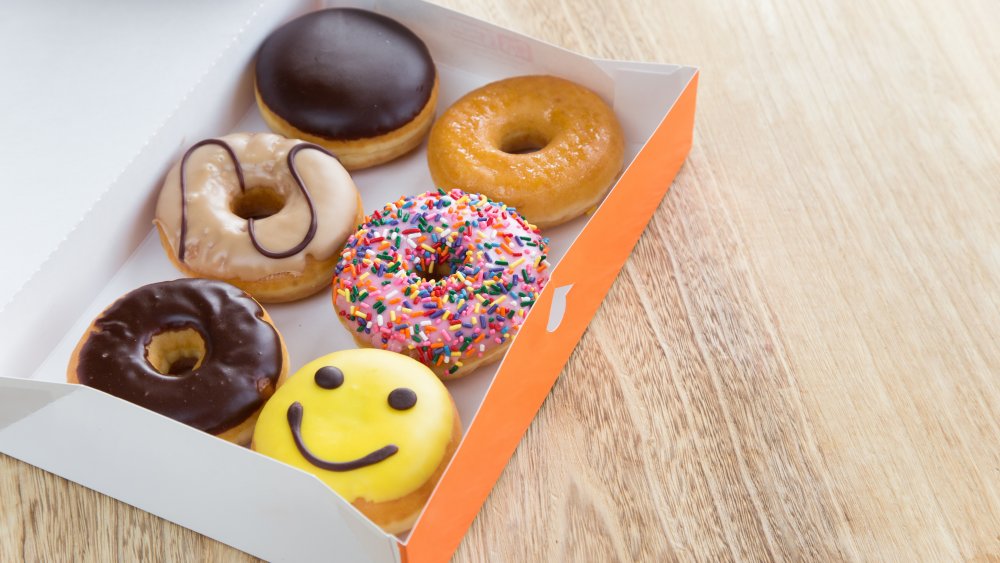 Shutterstock
There are a few ways to brighten any mundane weekday, like pizza for lunch or a special coffee instead of another cup from the communal pot of plain old java. March, however, just got a lot sweeter with a month-long promotion at Dunkin'. Thanks to the popular breakfast chain, every Friday morning in March will be a treat that could easily be dubbed "Free-donut Fridays."
According to MyRecipes, Dunkin' announced that they will be giving away free donuts every Friday this month. All you have to do is become a member of the Dunkin' DD Perks Rewards Program and order a drink. So if you stop by for a cup of coffee as a member every Friday this month, you'll get a free donut too. Enrollment is free, so all you have to do is get your cup of joe with a side of free donut to make your morning commute that much better.
Other perks you can get at Dunkin'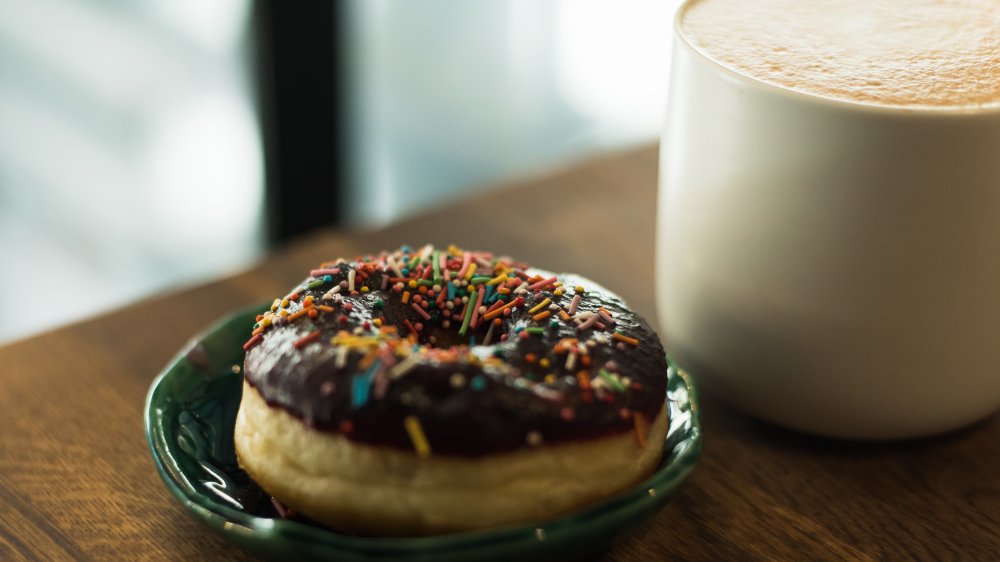 Shutterstock
In case a free donut on Fridays wasn't enough, the chain is also promoting a social media competition between March 4 and March 20. Customers that post an Instagram story that plays on the theme of TGIF (of course, "Thank God It's Free Donut Friday") will be entered for the chance to win free donuts for a year. That's a lot of happy mornings — Monday to Sunday, not just Fridays — up for grabs. So grab your pom-poms and show the world your enthusiasm for running on Dunkin'.
Plus, Dunkin' DD members earn 5 points for every $1 they spend. When you reach 200 points, you get a free beverage. That means you'll be even closer to a free coffee, too, when you swing by each Friday to buy a drink to receive your free donut (via Dunkin'). So, even if you don't win free donuts for a year, you can keep on earning free beverages to give your day a much-needed jolt from time to time.