Here's What Julia Child Really Thought About The Food Network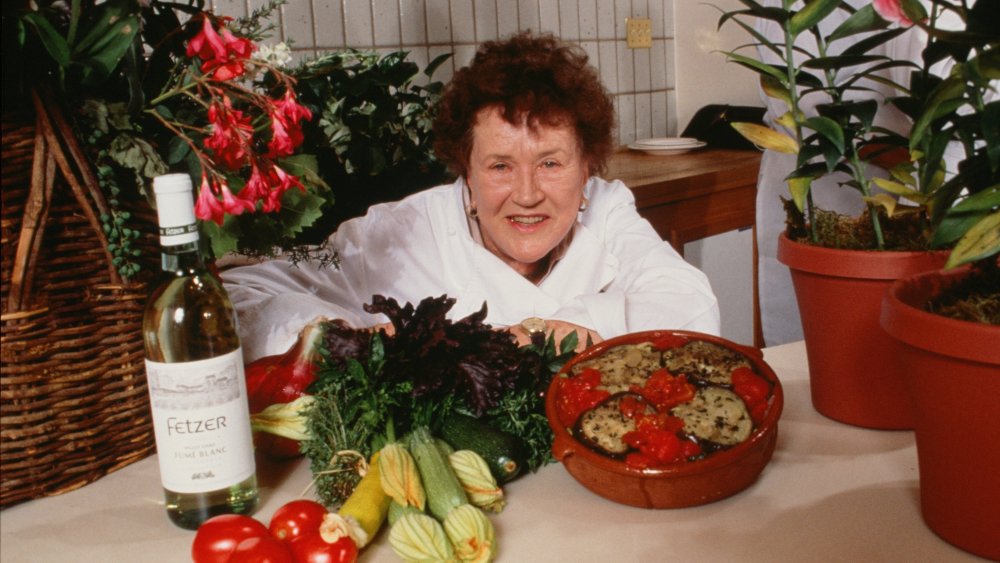 George Rose/Getty Images
Chef Julia Child became a household name through her many cookbooks and cooking shows. Her seminal 1961 book, Mastering the Art of French Cooking, made French cuisine seem accessible to the masses (via Biography). For five years in a row, her cookbook remained a bestseller with audiences. Child was also a pioneer as one of the first women to ever host a televised cooking show, according to the National Women's History Museum. Inspired by her incredibly successful cookbook, the show was called The French Chef and ran for a decade. 
However, even though the renowned chef became popular through the media, she wasn't sold on the idea of the Food Network. In an interview with the Television Academy Foundation in 1999, she expressed concern over chefs having to fill an entertainer role. "I've always been very much interested in it, hoping it would work," she said of the network at that time. "I think they're having a difficult time because they have to get a big audience."
Julia Child revealed her major concern about the Food Network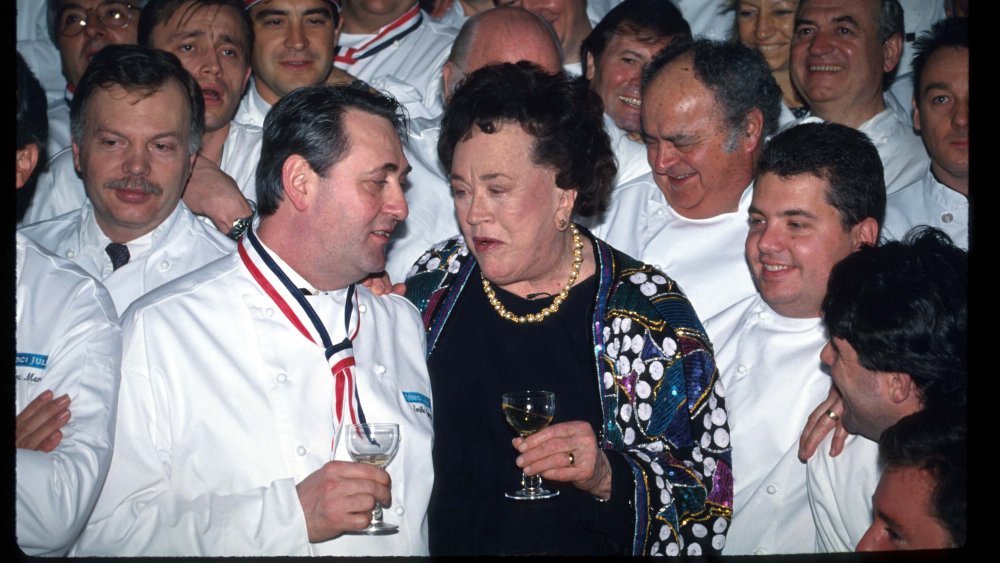 Gilles Mingasson/Getty Images
According to Cheatsheet, she went on reference programs that were currently airing at the time like Emeril Live Child believed the show relied too heavily on the chef shouting things like "bam" and "kicking it up a notch" to delight a live audience. She explained that she adored the chef, but believed audiences were just tuning into his show to be entertained and not to learn. In comparison, Child's show focused on straightforward cooking instruction, without all of the frills. She said viewers that turned into her show on PBS actually wanted to learn how to cook, rather than just be amused. 
But what would she think of the Food Network today? Author of Dearie: The Remarkable Life of Julia Child, Bob Spitz, told Penguin Random House that she admired any chef that taught advanced cooking. He said Child would have admired food celebrities like Bobby Flay and Mario Batali, for their cooking expertise. "But Julia hated flash," Spitz admitted, "and I think she would be appalled at the number of so-called 'food celebrities' who have little talent for anything but the camera and regard food as merely props."