This Starbucks Just Revealed When The PSL Is Coming Back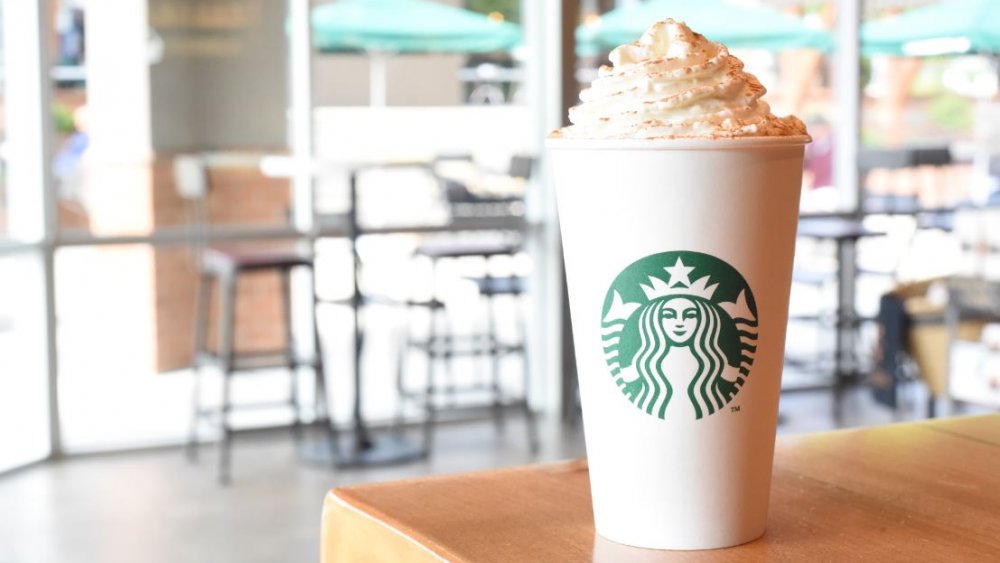 Starbucks
As the end of August nears and sky-high temperatures begin to subside, Starbucks enthusiasts know that means one thing: Pumpkin Spice Latte season is on its way at the popular coffee chain. As you should be well aware by now, pumpkin spice season is a huge deal that goes well beyond Starbucks — these days even Dairy Queen has fall-flavored treats. However, with the explosion of popularity surrounding pumpkin spice and Starbucks' famous fall latte, the coffee chain's release date for the flavor has become something of a big-deal announcement.
Last year, the pumpkin spice latte was released on August 27th, which was the earliest release yet (via Delish). This year, however, people are drawing their own conclusions based on last year's release — and some unexpected news that was accidentally dropped by one Starbucks location. While the official release date has yet to be conclusively stated by the company, there are a number of food and drink publications that have done homework on the announcement to come to a rather authoritative educated guess.
This is when you might be able to get your first PSL of the season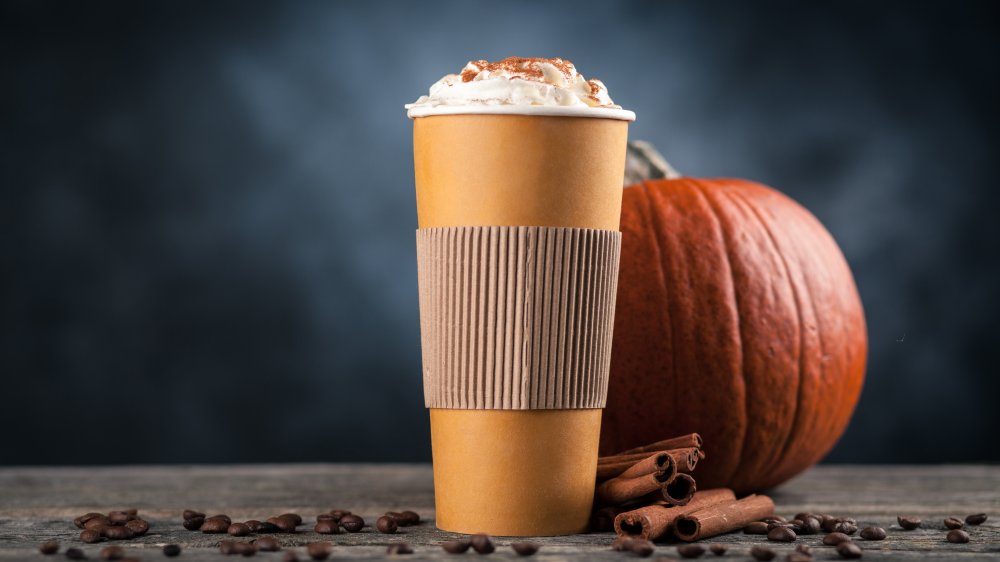 Shutterstock
One franchised Starbucks location in California most likely leaked the release date, and it has stirred up quite the buzz among fans. The store actually posted a photo of the pumpkin spice flavored sauce with the caption, "Who is excited for the Pumpkin Spice launch!! Coming August 28th!! Mark your calendars!!" The store owners are relatively new, so they clearly didn't know the protocol, but they might have actually spilled the beans (via Food & Wine). However, the photo with the potential release date has since been removed (via Bustle).
Even though most publications and fans are banking on August 28th being the official return date after seeing the California location's post, Starbucks is keeping its lips sealed. The company actually said in a statement to Business Insider, "We know that customers are eager for the return of their beloved fall drinks from Starbucks and will keep you looped in on any details." So, you might have to consult the graph that Business Insider published analyzing past release dates instead.
While some have rumored the famous PSL will return on August 25th to beat last year's early bird record, most people continue to believe August 28th is the real date. Regardless, the drink should drop sometime at the end of August, so keep your eyes peeled at your local Starbucks.