Dairy Queen's New Fall-Flavored Treats Have People Talking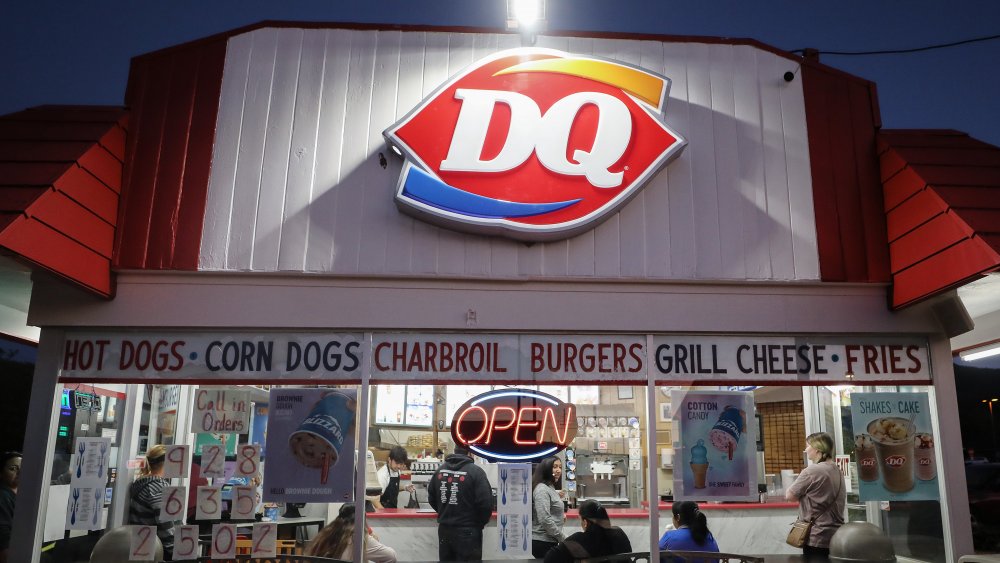 Mario Tama/Getty Images
As we approach the fall season, pumpkin spice is beginning to enter the collective consciousness. While you might be tempted to go ahead and order a hot drink laced with warm and cozy spices even though the weather is still warm enough to make you sweat, Dairy Queen is offering up the perfect alternative this year. Instead of immersing yourself into early fall with a latte, you can enjoy one of two cold fall-flavored treats much sooner than you think. 
Both frozen treats feature the fall flavor we all know and love — pumpkin. But each provides enough of a spin on pumpkin spice to be a welcome change. The first treat is a returning seasonal Dairy Queen classic, the Pumpkin Pie Blizzard, but the second frozen treat is a brand new one that people are getting pumped to try. It's a Pumpkin Cookie Butter Shake. That means you can enjoy fall's signature flavors in a cold drink while it's still hot outside — but you want to pretend it's already fall (via Delish).
What you need to know about the two fall-flavored treats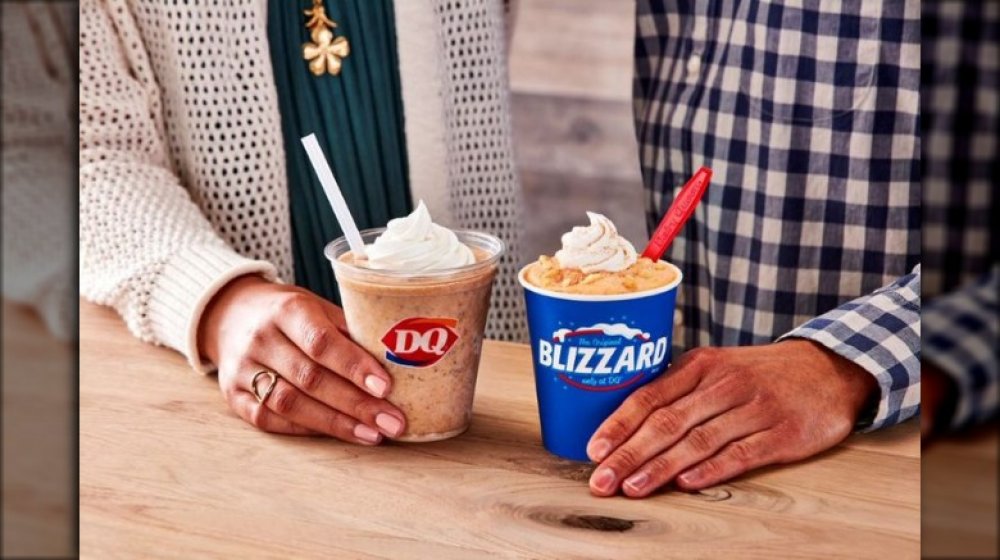 Dairy Queen
The first returning treat, the Pumpkin Pie Blizzard, was popular enough to bring back this year, so if you liked it before, you have something to look forward to. If you haven't tried this seasonal Blizzard before, then you should know it's made with real pieces of pumpkin pie swirled into the chain's signature soft serve vanilla ice cream. The sweet treat is then topped with whipped cream and a sprinkle of nutmeg.
The second treat is the Pumpkin Cookie Butter milkshake. The shake features cookie butter made with cinnamon spice cookies so you get that particularly cozy seasonal flavor. The milkshake also has pumpkin and milk blended in with the chain's vanilla soft serve to give it that perfect pumpkin flavor paired with creamy texture. Finally, the mouthwatering new milkshake is also topped with whipped topping and nutmeg. 
If these sound too good to wait for, the best news of all is that they'll be available on August 31 (via Food Network), which means before you know it, you'll be able to get a jump start on the season with these two cold treats that will satisfy every pumpkin spice craving.