You Should Never Drink Coffee From Subway. Here's Why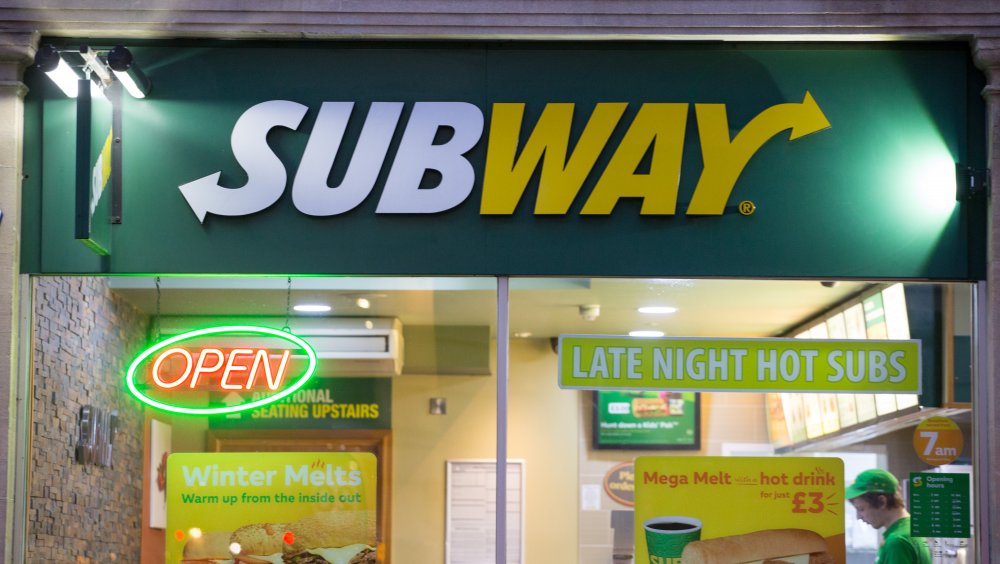 Matt Cardy/Getty Images
Coffee is more than just a drink. In fact, the National Coffee Association calls it an "art" and a "science," and if you drink coffee, you probably agree. Coffee is a brewed beverage that contains many health benefits and is brimming with antioxidants that may help fight diseases and extend your life (via Well Good). To wit, coffee has quite the following. There are over 150 million coffee drinkers in the United States who have a cup on a daily basis (via Imports). 
With so many coffee drinkers in the world, it would be insane for a fast food restaurant not to try and catch a potential wave to cash in on what East Bay Times says is a billion-dollar market. Subway, the chain restaurant that serves up foot-long subs, salads, and soups, concurs. And in 2008, the company introduced the Subway Café to compete with the Starbucks and Peet's Coffee shops of the world. However, fast-forward to 2016. When Subway opened a café in Orange, California, near Chapman University, some customers were astonished to learn Subway even sold coffee. But coffee drinkers have strong opinions when it comes to their brew and those regarding Subway are not very positive. In fact, if you are a true coffee connoisseur, you may never want to drink Subway's coffee, and here's why. 
Why you might just want to stick to Subway's sandwiches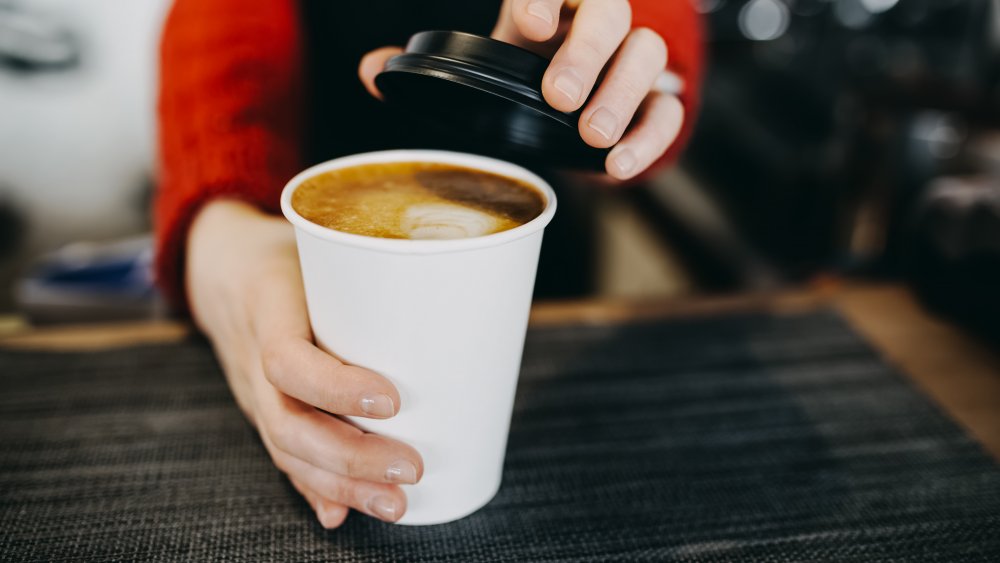 Shutterstock
Unfortunately, breaking into the coffee business is not as simple as it sounds. Coffee lovers are kind of particular about the caffeine they put in their system. The Subway website describes its coffee as a "medium blend made from 100 percent Arabica beans from Latin America." But critics have described it more harshly. One reviewer on Trip Advisor wrote of Subway's coffee: "The coffee is horrendous ... Subway coffee tastes like the cups they serve it in." Another Trip Advisor user offered, "I was warned about the coffee, but since it's still cold in Indiana, I needed something warm to go with my order. OMG! It tastes like soap!" 
Moreover, Subway coffee is brewed from a Keurig coffee machine (via Grub Street). Not that there is anything wrong with Keurig coffee. It is perfectly fine if you are not a fresh brew kind of person. However, if you are a coffee snob, you might want a drip coffee and think Subway's brew just doesn't measure up. In that case, you'll probably want to stick to the fast-food chain's signature sandwiches and fill your coffee needs elsewhere.