Kevin Bacon's Mango Eating Tutorial Has The Internet Buzzing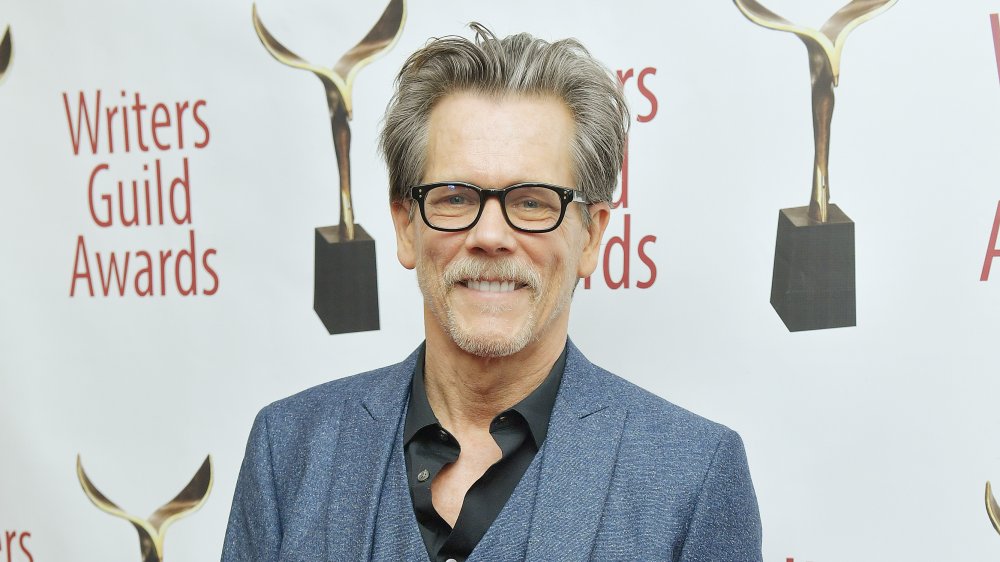 Roy Rochlin/Getty Images
Everyone knows Kevin Bacon — six degrees and all. But, no matter how well you think you know the actor, chances are you didn't know a mango is part of his morning routine. Recently, Bacon posted a video to his Instagram account, and there's a lot for fans to love about it.
First of all, people are very impressed by how serene the video is. As it turns out, Bacon was whispering and keeping quiet during his social media post because his wife, Kyra Sedgwick, was still sleeping nearby (via People). Bacon opened the video by saying, "I just wanted to show you my morning mango routine. I'm sorry if you already know this trick." While this hack isn't exactly new, it's always good to see that people know their way around a notoriously tricky fruit.
Luckily, Bacon follows the right way to cut mangoes by scoring it and popping the skin inside out so the cubes of fruit easily poke out. He also noted that he likes this method of eating mangoes because it keeps the fruit from getting stringy.
The beauty of Kevin Bacon's mango is in the toppings
While fans have enjoyed the video, you might be someone who is particularly geeking out over how he tops his fruit before chowing down. Maybe you're a mango enthusiast or maybe you just like seeing that Bacon knows how to season a piece of fruit, but either way, people are loving his choice of mango toppings.
After Bacon cut and scored the mango, he used a slice of lime and squeezed the juice over the mango. Next, the actor sprinkled "too much," if you ask him, sea salt and chili powder on top of the fruit (via Delish). Then with his morning mango routine complete, he dove right in biting the fruit right off of the skin. No fork, spoon, or knife necessary.
So, whether your a fan of mangoes or Kevin Bacon (or both), the viral video will likely give you some new thoughts on your own morning routine. And, if you haven't had mango with lime, salt, and chili powder already, it's time to try it yourself for a perfectly balanced sweet and salty treat.