This Secret Starbucks Chocolate Pumpkin Frapp Is A Game-Changer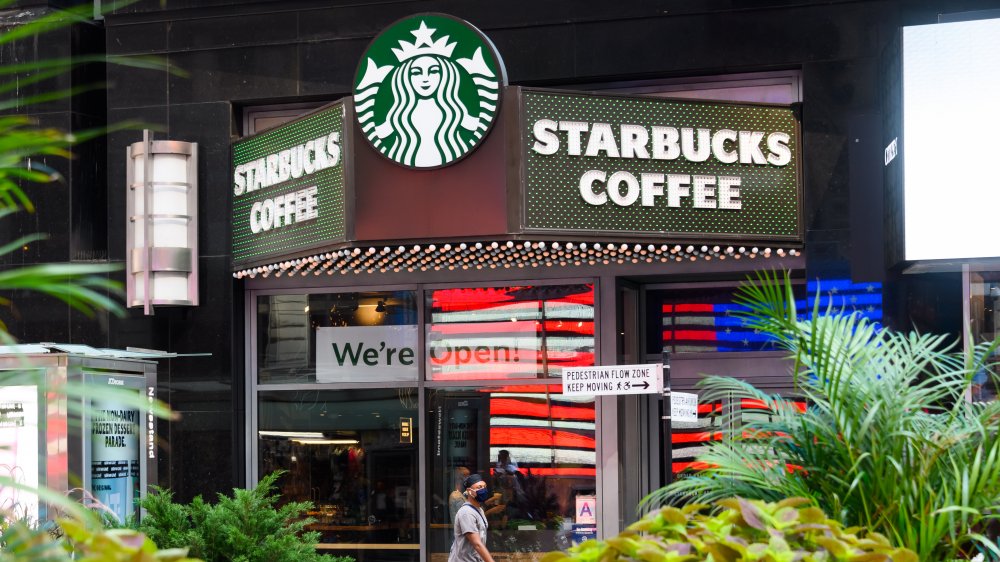 Noam Galai/Getty Images
These days, it seems like there's a new Starbucks frappuccino added to the secret menu daily. And it's another day with another secret drink, thanks to Instagram user TechnoPenguin and a tweak or two from Totally the Bomb, the masterminds behind most of these Starbucks drinks (via Delish). Pumpkin spice officially hit the menu earlier than ever on August 25th, and the latest creation is taking advantage of your favorite seasonal flavor. The new drink you have to try is a chocolate pumpkin creme Frappuccino.
While you've been anxiously waiting for the start of the famous pumpkin spice latte season, Starbucks was busy planning some other pumpkin-flavored drinks too. That includes a pumpkin creme Frappuccino, which just debuted on the menu this week. Since it's a creme drink, it means there's no coffee, so this is also a great kid-friendly drink too. However, the official order does include mocha sauce, but you can stick to chocolate syrup if you'd prefer.
How to order a chocolate pumpkin creme Frappuccino
If you're a secret menu veteran, then you know what etiquette to follow. However, if you're new, then keep in mind baristas don't necessarily know the secret menu. You'll need to order this drink step by step with a smile, and preferably a good tip.
So, to try the chocolate pumpkin creme Frappuccino, you'll need to start with a grande pumpkin creme Frappuccino. Next, ask for a mocha drizzle in the cup — this is where the chocolatey goodness comes in and where you can ask for chocolate syrup instead to reduce the caffeine a bit. Lastly, ask for a drizzle of pumpkin sauce on top of the whipped cream to finish. It's just that easy.
What you'll get is a deliciously sweet chocolate and pumpkin treat with dark stripes that are perfect for fall or Halloween. So, visit your local store and give it a try. It just might be your new favorite way to drink pumpkin spice.