Family Circle Makes A Surprising Announcement About The First Lady Cookie Contest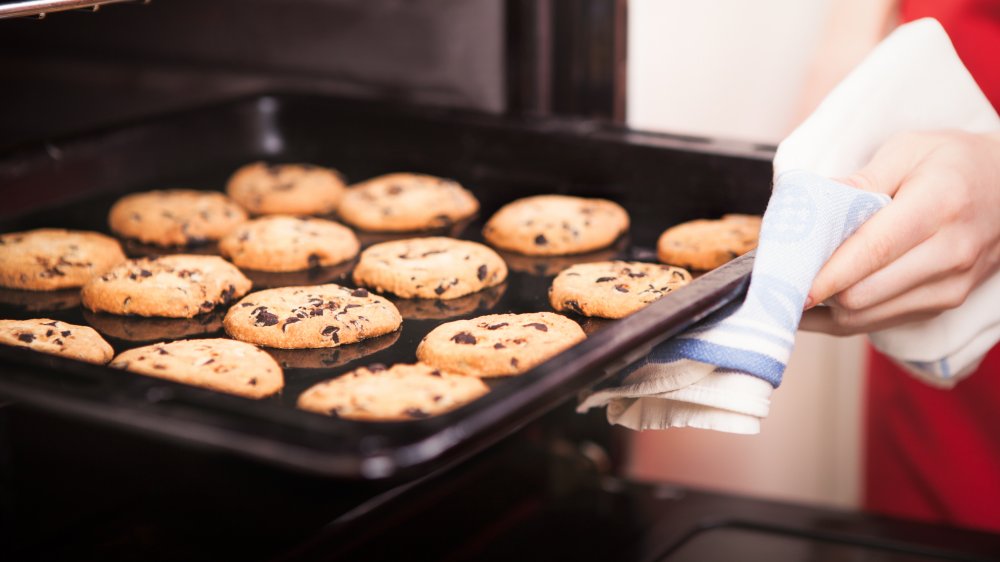 Shutterstock
Family Circle was an 87-year-old magazine, which, at its height, was one of the country's premier publications geared towards women (via NBC). It was known as one of the "Seven Sisters" of women's interest magazines. Few people blinked when Family Circle said it would stop publishing in December of last year – few, that is, until now. 
One of the probable unintended consequences triggered by Family Circle's demise is the crumbling of a roughly three-decade-old election tradition which started out as the Family Circle First Lady Cookie Contest and later became known as the Presidential Cookie Poll when Hillary Clinton ran against Donald Trump in 2016 (via Washington Post). The baking competition, which took place once every four years, saw the spouses of presidential hopefuls and incumbent first ladies submit cookie recipes which would then be baked, tested, and judged by Family Circle's readers (via Quartz).
Hillary Clinton's controversial comments kicked off the competition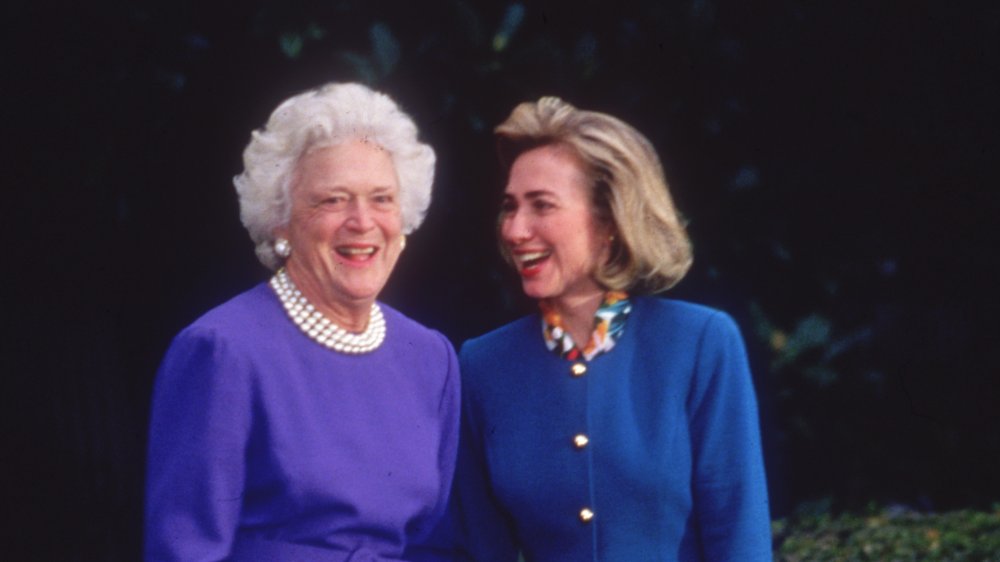 Howard Sachs/Getty Images
The competition began in 1992 when Hillary Clinton was asked if she had any ambitions beyond the traditional roles fulfilled by a traditional first lady. Her response: "I suppose I could have stayed home and baked cookies and had teas, but what I decided to do was to fulfill my profession, which I entered before my husband was in public life." The comment triggered a backlash and spawned a cookie competition between the current and aspiring first ladies. Clinton submitted a recipe for oatmeal chocolate chip cookies, the wife of her husband's rival, Barbara Bush, handed over a traditional chocolate chip cookie recipe, and Clinton's recipe won the day. 
We saw the oatmeal chocolate chip cookie recipe emerge two more times when Bill Clinton ran against Bob Dole in 1996, and when Hillary Clinton herself ran against Donald Trump in 2016, with Bill Clinton submitting the recipe the last time around (via Time). The Clinton recipe managed a three-peat, beating Melania Trump's star cookies. That year's cookie poll became just one of two that failed to accurately predict the outcome of seven presidential election cycles between 1992 to 2016. Michelle Obama's shortbreads also lost to Cindy McCain's butterscotch oatmeal treats in 2008 (via CNN).
The competition stopped being tongue-in-cheek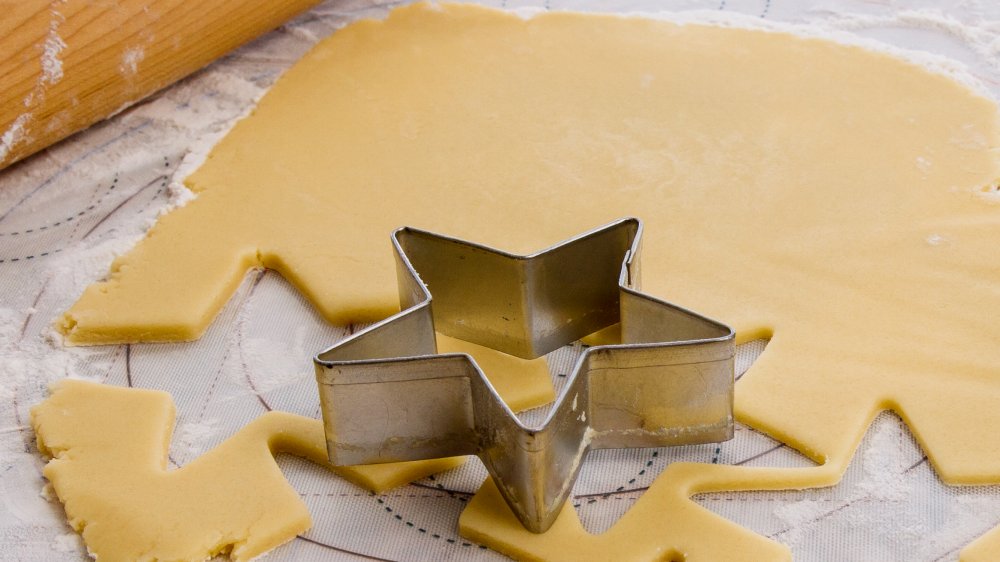 Shutterstock
The competition might have started out in 1992 in a tongue-in-cheek way, but it didn't stay that way. The historian for the National First Ladies' Library Carl Sferrazza Anthony tells the Washington Post that "it's seen as very humorless. The media writes about it as if it goes back to Martha Washington. If you know the full story of it, it's very funny to see how it's now perceived." 
Family Circle had actually considered calling the whole thing off in 2016. "We had a hard time getting the recipes. We started thinking, maybe it's not as interesting anymore, maybe it's not as current," Family Circle's food director, Regina Ragone, said at the time. But the cookie submissions finally came through – for the last time. CNN says there was no telling what Jill Biden would have submitted since she has said she prefers savories to sweets (she loves french fries). But in any case, Family Circle magazine's parent company, Meredith Corporation told Today: "There are no plans to bring this contest to other Meredith brands at this time."