Travis Scott's $90 McNugget Pillow Has People Talking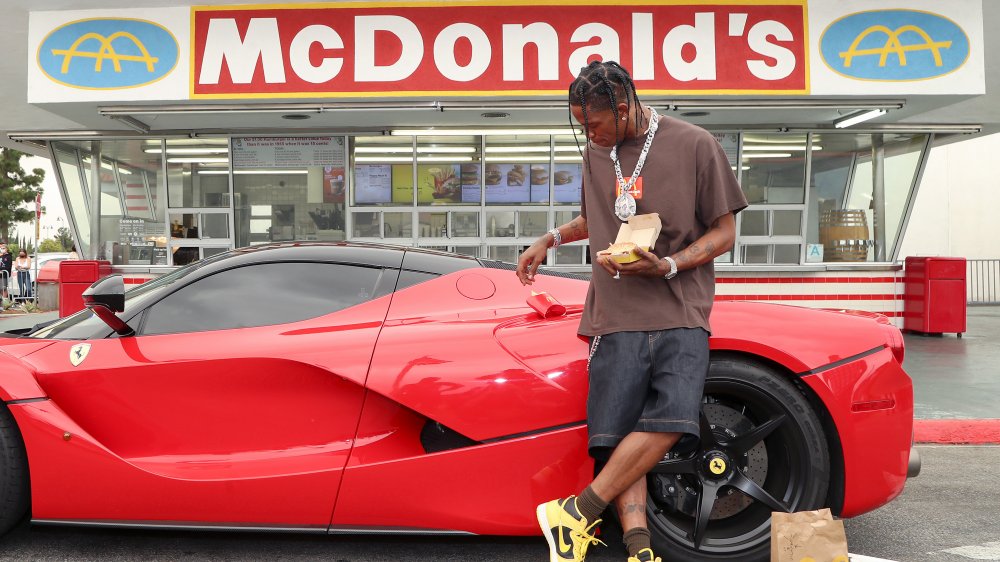 Jerritt Clark/Getty Images
It's been a challenging year for McDonald's given the pandemic, according to CNN. Leave it to Travis Scott — the hip-hop artist who turns everything he touches into gold — to bring some shine back to the Golden Arches.
This week, the 28-year-old Houston rapper collaborated with McDonald's on multiple promotions, including a new meal: a Quarter Pounder with bacon and lettuce added, fries with barbecue dipping sauce, and a Sprite, for $6. Then came the merchandise, available on Scott's online store. You can still purchase the $50 slippers that would look good on Ronald McDonald, T shirts for $48, or sweatpants and hoodies that will set you back about $100. But you missed your chance on the freakishly realistic chicken nugget body pillow. The 3-foot-long, $90 pillow looks just like a less crispy version of the real thing. If it didn't have the red and yellow McDonald's tag sewn into the seam, a McNugget lover might be tempted to take a bite.
If the pillow were a real McNugget, it would boast almost 800 calories (yes, we did the math with the help of Reddit), which sounds like a lot — but it's still less than a Big Mac with a side of medium fries. We would advise against ordering the 10-piece, however.
Not that you could, even if you wanted to. The nugget pillows went up for sale on Wednesday, September 9, and by Friday they were gone (via Geekspin).
Travis Scott sold out a $50 box of cereal in 30 seconds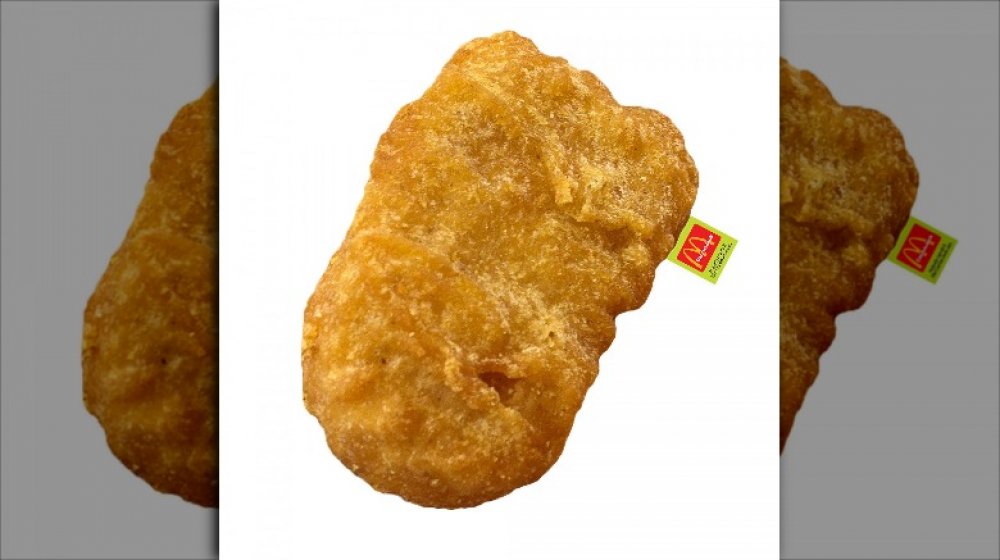 shop.travisscott.com
Twitter users expressed an irrational urge to own Travis Scott's nugget pillow. "Just bought travis scott's $90 mcdonalds chicken nugget body pillow. will be speaking to my psychiatrist about this," @AAALEXIS tweeted. Twitter user @insiyakaay also questioned her own judgment: "I just bought a life sized chicken nugget pillow. Someone take away my debit card."
Meanwhile, Scott is no stranger to cross-promotions, and he seems to hit a home run with them every time. Last year, Travis Scott and Nike released a $175 Jordan 1 high-top sneaker that sold out within hours and appeared on the resale market for $1,000 (via The Business of Fashion). Also last year, Scott designed a box for General Mills' Reese's Puffs cereal. The $50 box of sugary breakfast treat sold out in 30 seconds (via USA Today).
If McDonald's executives were being honest, they would say they could use the boost Scott and his millions of fans have given them. McDonald's reported that sales in the second quarter of 2020 (April to June) fell 30 percent compared to the year before. The company blamed the COVID-19 pandemic for the poor sales (via CNN). Breakfast was hit especially hard, with fewer people commuting to work during the pandemic.