The Seasonal Starbucks Favorite You Can Now Buy At Aldi
If it's fall, then it's pumpkin spice mania. Everywhere you go, there is an inundation of this popular and favored flavor. From cookies to mixes to drinks and snacks, pumpkin spice-flavored foods and beverages are everywhere. In fact, in 2003, Starbucks debuted the Pumpkin Spice Latte, affectionately referred to as a PSL, that would inspire and launch thousands of similarly flavored products (via Market Watch). The coffee chain is rumored to have sold more than 424 million Pumpkin Spice Lattes since the drink first appeared on the menu. 
Over the years, it has become a hugely popular and much anticipated seasonal drink that makes its fan base long for its orange color and sweet and spicy flavors well after the season ends. But sometimes, you don't have time or access to a Starbucks coffee shop, so guess what, Starbucks created a ready-to-drink version you can purchase in your grocery store's refrigerated section. It can be hard to find depending on where you shop, but Aldi shoppers can rejoice because Christmas has come early for PSL drinkers who shop at the budget-friendly grocery store. That's right, this seasonal Starbucks favorite is waiting – but not for long – on the shelves of Aldi stores across the nation.
Aldi is selling 40-ounce bottles of ready-made Starbucks PSL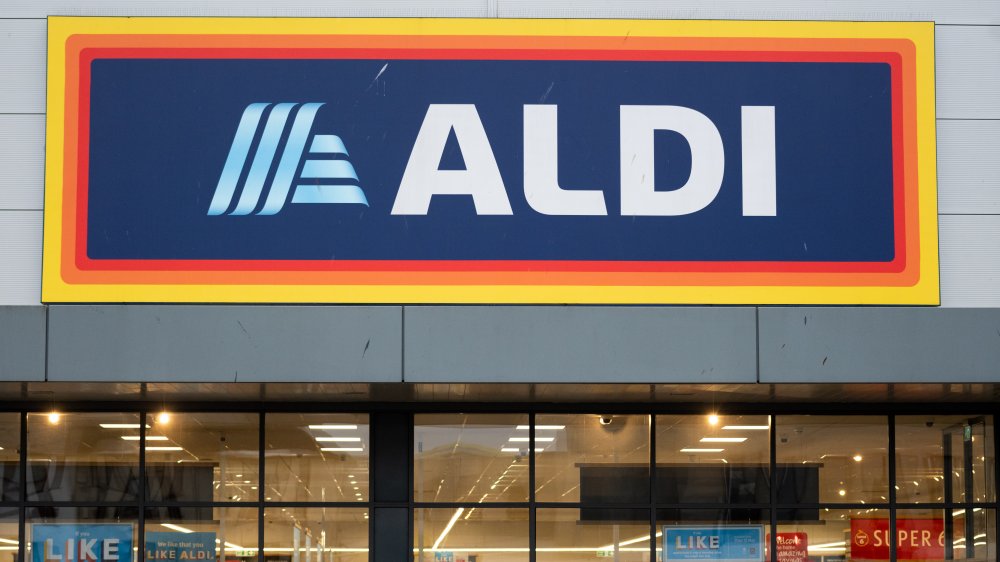 Matthew Horwood/Getty Images
The ready to drink Starbucks Iced Pumpkin Spice Latte first found its way into consumer refrigerators in 2017, and perhaps it is its limited-time status that has it flying off grocery store shelves as autumn gets underway. Starbucks describes the drink as a chilled, "high-quality arabica coffee with notes of cinnamon, nutmeg and clove spices, and creamy milk."
Aldi Shoppers have been posting photos of this epic find lauding the fact that they can buy the chilled ready-made version during their weekly shopping trips. Aldi Guru shared on Instagram, "Sometimes you can't make it to The Bucks for a #psl but now you can find it right in your refrigerator! The is 100 [percent] more cost-efficient AND I can take in my cooler with me to work." Each bottle of this PSL treat is 40 fluid ounces and contains about five servings. Delish points out that the bottled version is a little better for those of us counting calories with a serving clocking in at 150 calories compared to a tall, in-store version of the drink which contains double the calories. So, the next time you are doing your weekly shopping at Aldi's stock-up, because when PSL season ends, so will the possibility of finding these treasured bottles on Aldi's shelves.