The Hot Chocolate Trend That's Taking Over The Internet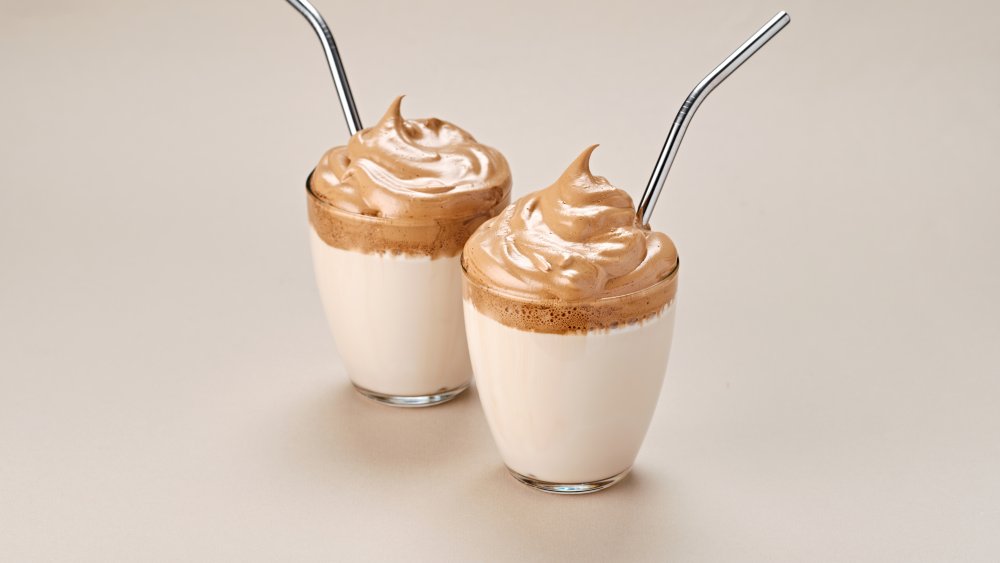 Shutterstock
Do you remember when whipped coffee, aka Dalgona coffee, was fixing all our pandemic lockdown woes? The fluffy caffeinated treat became a viral sensation early on in quarantine, but internet trends never do last long, and now there's a new trend in town. 
The good news is that if you loved Dalgona coffee, you'll love this new take on whipped beverages. The same frothy goodness of whipped coffee has come to hot chocolate, and we now realize chocolate foam was supposed to be on our bucket list. And just think of how many parents spent all that time whipping up their own foamy delights only for the kids to wonder why they weren't sharing. That's no longer an issue.
How to whip up whipped hot chocolate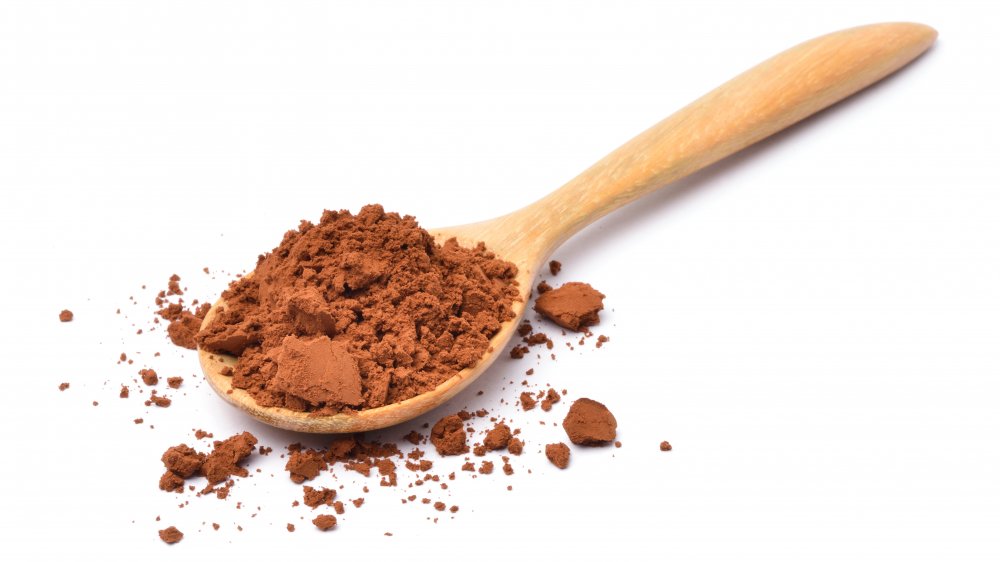 Shutterstock
This drink has all the foam, minus the high doses of caffeine. Unlike the whipped coffee, however, the recipes for this drink seem to vary much more widely. If you check out TikTok you'll find a number of variations, but the general ingredients seem to be: cocoa mix, heavy cream, and sugar (via Delish).
Fans are loving this because you can drink it hot or cold, adding your foam to traditional warm chocolate drink or placing it atop a glass of delicious cold milk. Tasters have gotten daring by adding dashes of flavor to the mix such as hazelnut, cinnamon, and even maple syrup. So how do you create the pseudo-frosting anyway?
One Instagrammer, Tatas and Tastings, shares their super simple process, explaining, "2 tbsp hot cocoa mix, 1/3 cup heavy cream. Mix or whisk together until you get the consistency of whipped cream." Bonus points if you use a luxe cocoa like TikToker @isolationbakig did when she pulled out the canister of Cadbury powder.
You're in for a taste treat with whipped hot chocolate
So, what about the taste? Tatas and Tastings makes it pretty clear that whipped hot chocolate is where it's at. "Omg I've just created the most delicious treat you have to try it!" they said. The key to this recipe seems to be understanding just how many marshmallows can be added to make a great drink. After all, Lucky Charms even sells the tiny ones by the bag now. Another Instagrammer follows a similar recipe but adds a touch of vanilla extract. It must taste delicious as they declare, "Dalgona is officially dead, it's all about whipped hot chocolate now" (via Instagram).
A good rule of thumb is to remember that whipped hot chocolate requires the same proportions of coffee – equal parts of all main ingredients. And if chocolate bores you, Delish suggests whipping up your own match, strawberry milk powder, or even Nutella foam. No matter what, it all sounds delicious.