Walmart Announces Good News That Impacts Over 165,000 Workers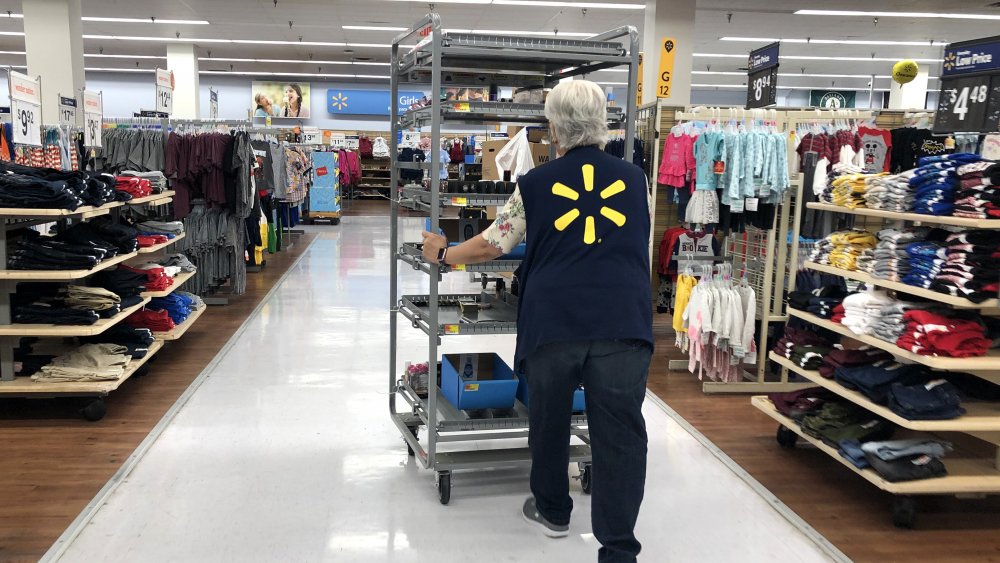 Justin Sullivan/Getty Images
Some of the more skilled Walmart employees in the United States are getting raises in October as the country's biggest retailer braces for an unpredictable holiday shopping season.
Walmart announced on Thursday, September 17, that 165,000 hourly workers will get the raises. That's 11 percent of the retailer's total U.S. workforce, which stands at nearly 1.5 million, according to Walmart's website. The pay raise comes as Walmart restructures its leadership at its 3,500-plus Supercenters. The new team lead position, replacing the department manager title, will start at $18 to $21 an hour, with room to advance and make up to $30 an hour, according to Walmart's announcement. Hourly workers in the bakery and deli will get raises from $11 to at least $15 an hour. Most employees in Walmart's auto care centers are also getting raises, of and additional $1 (or more) per hour.
Pay raises in October mean some employees don't have to wait until February or April 2021 for their regularly scheduled raise. The raises also mean the elimination of quarterly bonuses for these employees, although Walmart said they will remain eligible for the bonuses for another six months. Walmart said its employees like the idea of bigger regular paychecks more than getting a bonus every three months.
Walmart can expect a big holiday shopping season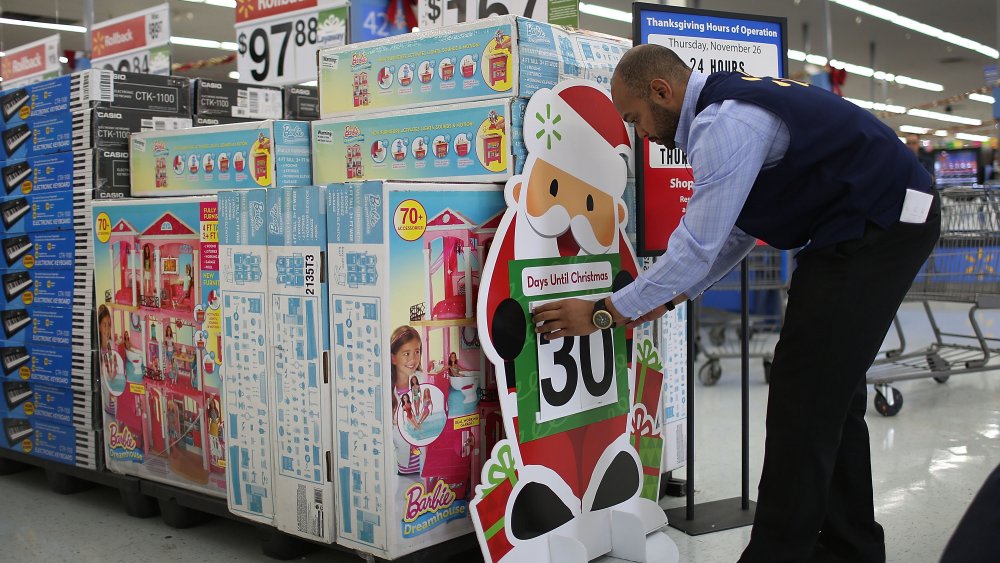 Joe Raedle/Getty Images
Walmart said some of its investment in higher pay will focus on pickup and delivery services. Walmart's chief operating officer said in the company's statement that these options are becoming more popular and will "only continue to grow."
Pickup and delivery will probably be a big part of the upcoming holiday shopping season. The financial forecasters at Deloitte actually predict a bigger holiday season this year compared to last (via Bloomberg). It's also a safe bet shoppers will want to avoid the usual holiday crush as the COVID-19 pandemic continues to pose a risk. The editors at Marker, a business publication produced by Medium, argue that wage hikes at Walmart and other retailers are intended to encourage skilled workers to remain on the job so this unprecedented holiday season can go smoothly.
Other big retailers have raised their pay this year (via The New York Times). The minimum wage at Target went up to $15 in July, and Best Buy raised its base pay to $15 in August. An economist told The New York Times that retailers may be increasing their pay to compete with enhanced federal unemployment benefits, intended to help people without jobs make ends meet during the pandemic. People who qualified for unemployment benefits received an extra $600 per week through July. Congress and the president may agree on a second round of payments to the American people that could again include extra unemployment benefits (via Fortune).