Why Everyone Is Talking About Aldi's New Fall-Flavored K-Cups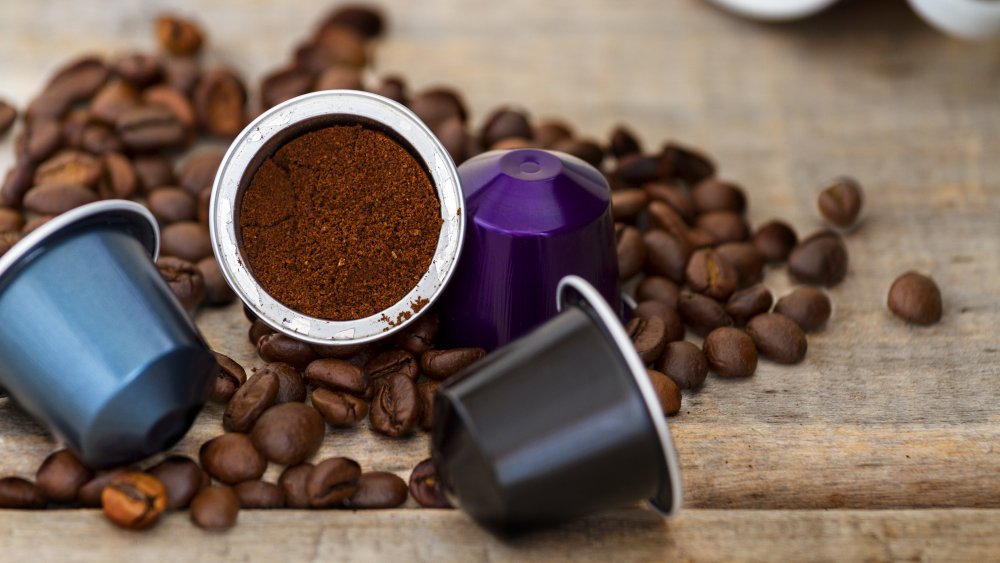 Shutterstock
When the temperatures begin to drop and the leaves start to change, there's something particularly wonderful about a morning cup of coffee. The entire ritual feels a little special as the first whiff of freshly brewed coffee fills the room. And while pumpkin spice tends to reign over the seasonal coffee flavors, just adding a touch of spice to your morning coffee can make it taste even cozier than before. Fortunately for Aldi customers, making the perfect cup of fall-flavored coffee just got even easier. 
Instagram user Aldi Made Me Do It just spotted a selection of fall-flavored coffee pods at the budget-friendly grocery store. Though Aldi just released a couple of unusual fall flavors of ground coffee, those don't have the convenience of a coffee pod. The best part of these new K-Cups is that the box of the coffee pods comes with six delicious flavors to choose from. That means you will have plenty of options to try.
Here's what you need to know about these coffee pods
The Instagram post shared on September 22nd showed an orange box with a clear plastic window to show the six different flavors of the limited-edition, single-serve coffees that were included. The coffee comes in pumpkin pie, apple pie, salted caramel, coconut caramel, cinnamon hazelnut, and cinnamon stick bun flavors. Each box comes with two pods of each flavor. It's also worth noting that the coffee is 100 percent Arabica coffee from Aldi's Barissimo brand.
While this box of K-cup coffees is perfect for someone who enjoys trying different flavors of coffee, the budget grocery store is also selling boxes of 12 K-cup pods in single flavors. So, if you prefer to stick with what you know and love, then pick up one of those boxes instead. They come in two flavors: pumpkin spice or salted caramel.
Whatever your fall coffee drinking preferences might be, Aldi seems to have you covered. Stop by your local store soon to pick some up before they're gone.