This Is Aldi's Most Underrated Frozen Dinner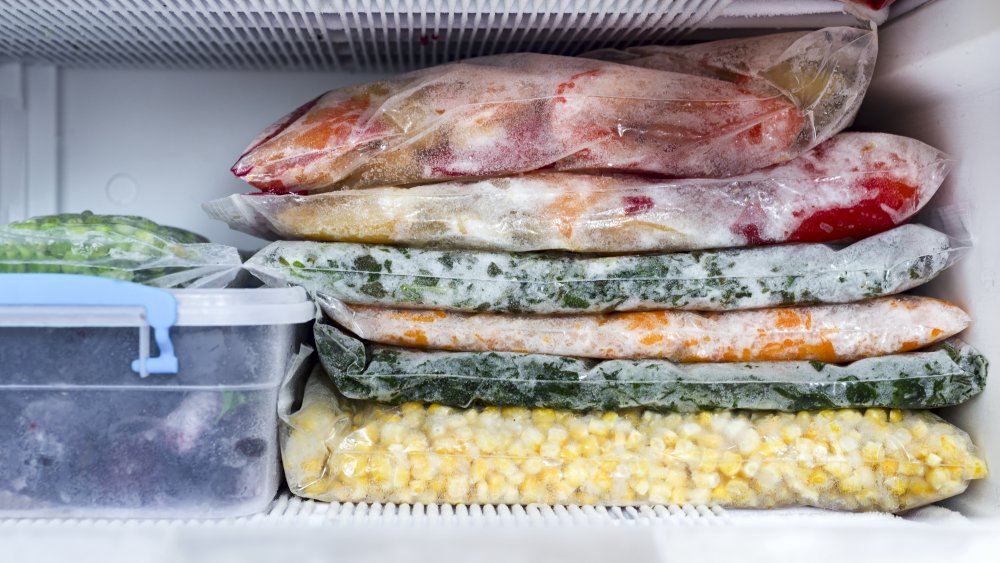 Shutterstock
German discount grocer Aldi has quickly become a cult favorite supermarket in the United States. The supermarket provides its customers with quality ingredients at amazing erstaunlich prices. Avid Aldi super fans and head food shoppers for families know that nothing beats a great deal, especially when it comes to food. Aldi products have appeared on countless lists of the most underrated dessert, foods that you need to buy, and many more. 
Many of Aldi's shoppers have families to feed quickly and conveniently, and are always on the hunt for the one go-to meal that the entire family will love that will also go the distance in terms of stretching out their dollar. Welcome Aldi's most underrated frozen dinner: the Fusia Chicken Lo Mein. This Asian-inspired meal is ready in just 12 minutes and comes prepped in a 20-ounce bag easily found in Aldi's freezer section (via The Kitchn).
Why you should get the Fusia Chicken Lo Mein
Everyone loves Asian takeout dinners due to the variety in dishes, and typically low prices. But Aldi's Asian-inspired chicken lo mein gives at-home cooks in a pinch for time a great and inexpensive option that will leave them with a few extra coins in their bank account. The Fusia Chicken Lo Mein is priced at an extremely reasonable $4.29. And when you're talking about a 20-ounce bag, you're paying roughly 0.21 cents per each individual ounce of lo mein. 
Another added bonus of this highly underrated family meal is that it comes with everything that you will need to make it (via Aldi Reviewer). So what comes in the bag? Each 20-ounce bag comes with chicken, sugar snap peas, bell peppers, broccoli, carrots, lo mein noodles, and a bag of teriyaki sauce to finish off the dish. YouTuber Ashley Sutton shows off how simple and easy it is to make this delicious meal that will become your family's favorite go-to Tuesday dinner. While you're at it, check out some of the other great Fusia Asian-inspired options, like their egg rolls and fried rice, to complement your meal.