This Secret Starbucks Frappuccino Tastes Just Like Apple Jacks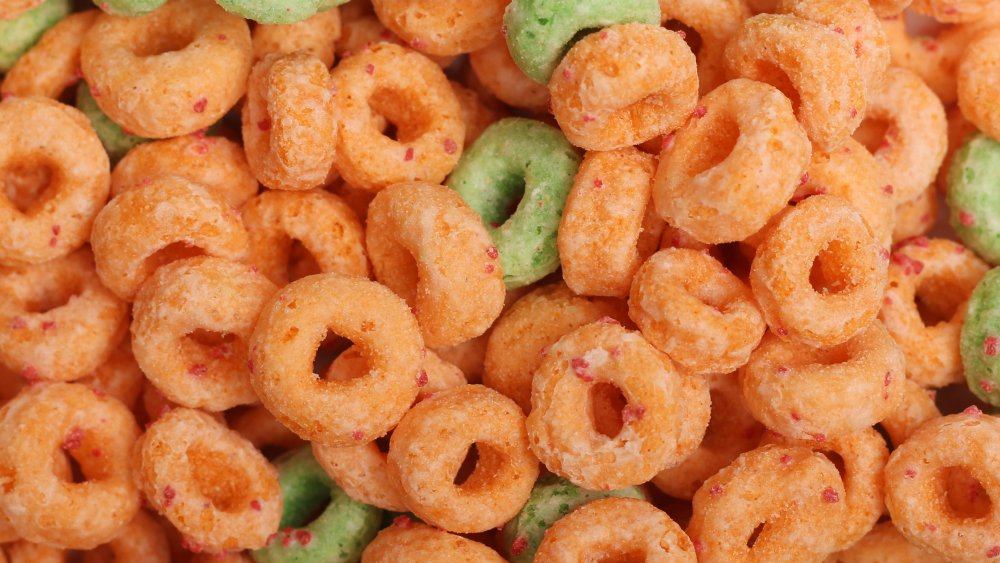 Shutterstock
The Starbucks secret menu just got a little bit longer, thanks to the work of Totally the Bomb. While the latest secret menu drinks that have come from the team behind so many of the creations have revolved around classic Halloween movies such as Hocus Pocus, Ghostbusters, and even Nightmare Before Christmas, they're pivoting back to fall flavors. The newest drink they've come up with is a Frappuccino that is Apple Jacks-flavored, and it's just in time for apple picking season. 
This cereal-inspired coffee drink is the best breakfast mashup since Dunkin' and Post revealed their coffee-flavored cereals. Now, the light-colored drink is sweeping across social media, and it sounds pretty tasty, too. Not to mention, it has toppings that look just like the reddish-brown and green cereal o's you know so well. But to order Totally the Bomb's newest secret menu drink, you'll need to follow their steps to get the order just right (via Delish).
Here's how to order an Apple Jacks Frappuccino
To pick up an Apple Jacks Frappuccino from Starbucks, start by ordering a grande cream-based cinnamon dolce Frappuccino. Next, ask to add apple juice to the second line of the cup. After that, ask for one pump of hazelnut syrup. Once the drink is all blended together, and the whipped cream has been sprayed on top, ask for a dusting of cinnamon dolce topping and a dash of matcha green tea powder (via Totally the Bomb).
What you'll be left with is a creamy Frappuccino that has the perfect balance of nut and spice along with that distinct apple flavor. Plus, the toppings will give the drink that signature brown and green Apple Jacks look. Now that you know how to order it, stop by your local Starbucks and give it a try. Luckily, this order isn't too complicated. But nonetheless, be patient and kind with your barista as you order this off-menu drink.