This Is The Worst Chick-Fil-A Sauce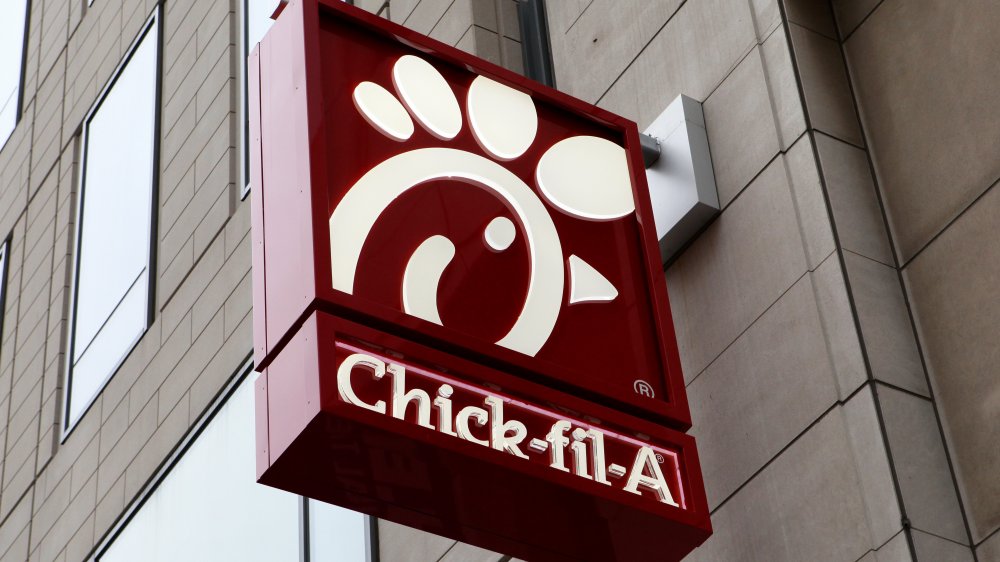 Raymond Boyd/Getty Images
Chick-fil-A is renowned for providing hungry Americans with some of the most delicious chicken around. Though its owners' controversial anti-LGBTQ attitudes have kept the restaurant chain getting banned from places, its knack for making some of the tastiest chicken sandwiches out there has kept Chick-fil-A handily in the fast-food game. 
Apart from its signature sandwiches, Chick-fil-A boasts a number of pretty iconic entrees and other menu items. From the delicious Chick-fil-A Nuggets to the beloved Waffle Fries, the company has created a veritable treasure trove of finger foods you can't stop snacking on. What's more, you can add to the experience with a wide range of dipping sauces. These, of course, include the classic Chick-Fil-A sauce, which comes "with notes of honey mustard and a smoky tang." However, there are all sorts of other varieties to choose from – along with a number of salad dressings – which means you can customize your chicken and sides any which way you feel like. 
Unfortunately, this also means there's a high potential for a culinary dead end, should you choose unwisely and end up with a sauce that doesn't agree with your taste buds. To avoid this unsavory experience, it's important to ask the question: What is the worst Chick-fil-A sauce?
The Chick-fil-A barbeque sauce can't cut the mustard
BBQ sauces are a beloved and hotly debated commodity that aficionados use for everything, from a ketchup-style all-around condiment to a marinade and an important component of barbecuing. As such, there's a lot of competition in the field. 
Chick-fil-A certainly talks a big game with their variation on the BBQ theme: "Our classic barbeque sauce, seasoned with spices, onion and garlic for a rich and bold flavor." However, according to Lyndsay Burginger of Wide Open Eats, a taste test reveals that the sauce ranks dead last among the restaurant chain's dipping sauces because it's simply not a particularly good representative of its category. "I live in North Carolina and we take our BBQ sauce seriously," she writes. "One taste of Chick-fil-A's barbeque sauce was all I needed. A little sweet for my taste, the barbecue sauce was pushed aside." Ouch. 
Don't worry, though. While the Chick-fil-A BBQ sauce may be nothing to write home about, the chain still has more than its share of delicious dipping sauces. Some noted highlights of the test included the well-seasoned Garden Herb Ranch Sauce, as well as the smooth and spicy Zesty Buffalo Sauce, and the perhaps inevitable winner – the classic Chick-Fil-A Sauce.