How Keto-Friendly Is Dunkin's Menu?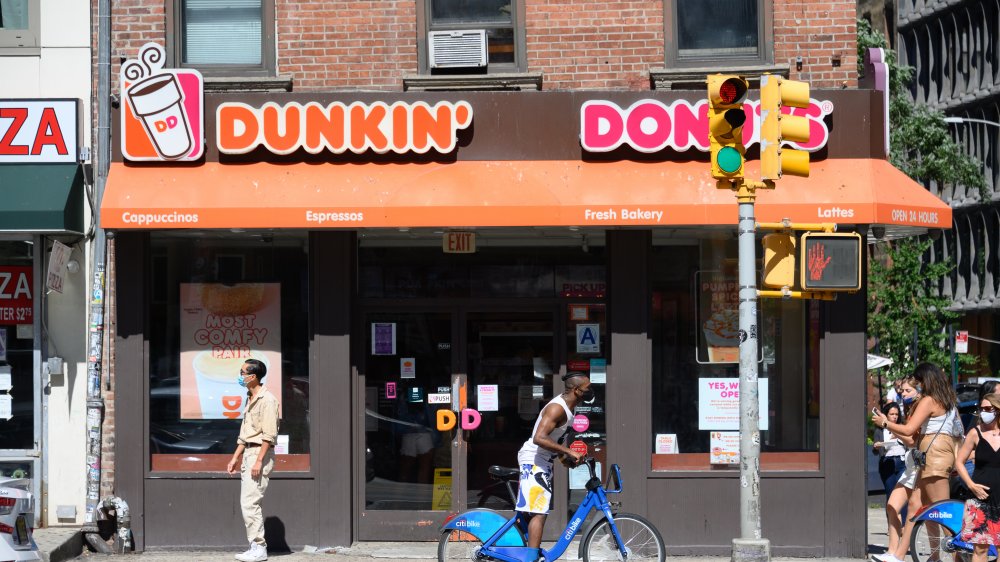 Noam Galai/Getty Images
Dunkin', also known as Dunkin' Donuts, is quite the place to satisfy food cravings. As per the Dunkin' website, diners can choose from a range of options including all-day breakfast sandwiches, coffee, wraps, tea, bagels, muffins, and of course, donuts. Whew. The items are made to order and varied enough to ensure you don't get bored of picking the same options every time you visit.
However, if you're on a keto diet, you know that navigating fast-food restaurants can be a slightly harrowing experience and make you groan in despair as your diet limits the options for you. You need something filling that's low on carbohydrates but high in fat. And something that doesn't make you feel restricted to one dull choice. Don't worry. Turns out, there are quite a few keto options for you to browse through at Dunkin'. Here's a handy guide for you to follow the next time you find yourself scrambling for keto options.
You have a few options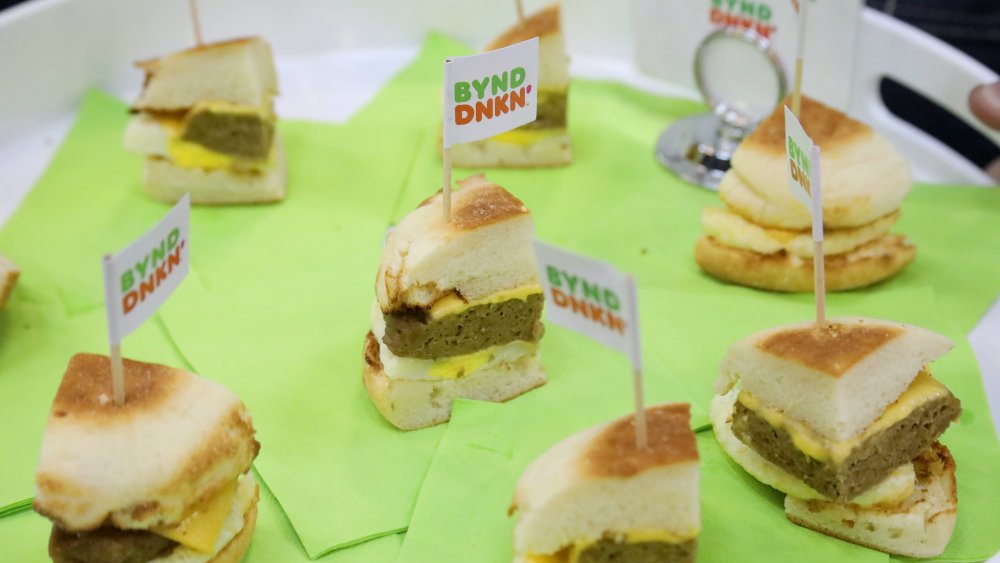 Rob Kim/Getty Images
Ordering keto-friendly items at Dunkin' may require you to tweak your meals. For the most part, the sandwiches are perfectly suitable if you follow the golden rule of cutting out the carbs (via Sated). Remove the croissant from the All You Can Meat Croissant and you're left with 460 calories, 38 grams of fat, 25 grams of protein, and just 4 grams of carbs. Or order the Sausage, Egg & Cheese, and get rid of the muffin! That delivers 370 calories, 32 grams of fat, 16 grams of protein, and 3 grams of carbs.  A super-light option is the Veggie Egg White Sandwich sans the muffin, which just has 130 calories, 8 grams of fat, 9 grams of protein, and 4 grams of carbs.
As for sandwich spreads, you can go for a high-fat option with zero carbs like Dunkin' butter. Other choices include the Classic and Garden Veggie Cream Cheese with 3 grams of carbs each. When it comes to drinks, keep things simple with low carb options like black coffee, the cold brew, an espresso, or an Americano. You definitely need to steer clear from frozen coffee or chocolate drinks. But on the bright side, all the varieties of tea at the restaurant are fine to order! This may be obvious but still sad to report: Donuts are definitely out of the question if you're on a keto diet. Choose the basic options and you'll be good to go!