You Should Think Twice About Eating At Bonanza Steakhouse. Here's Why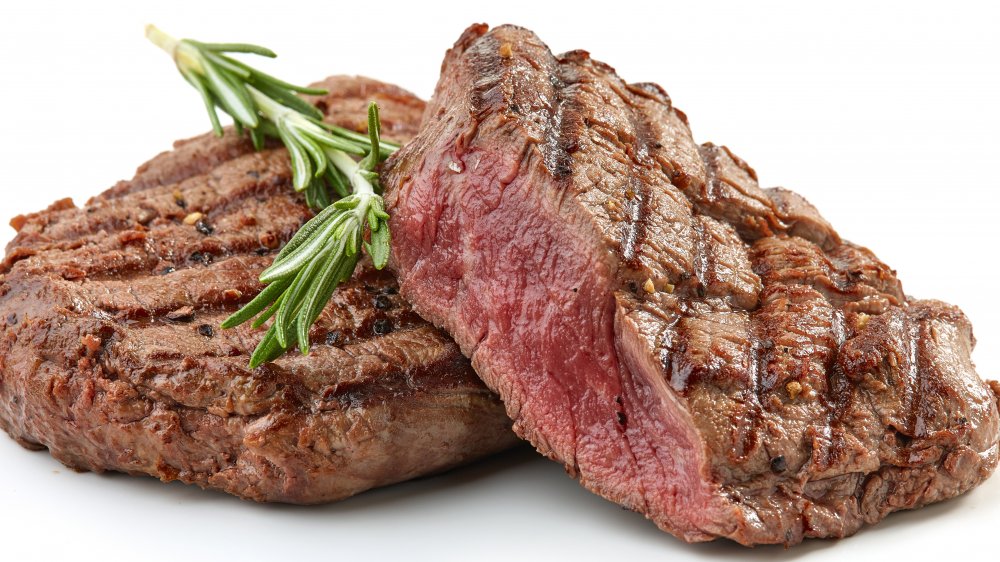 Shutterstock
The chain of buffet eating outlets, Ponderosa Steakhouse and Bonanza Steakhouse, provide a variety of steaks, chicken appetizers, seafood, and more for visitors looking for something homey and simple. As per the official website, patrons can expect to embrace the "spirit of the Old West" at the Bonanza Steakhouse through its nostalgic offerings. Thanks to the expansive menu, visitors should not have to worry about feeling restricted. 
The buffet includes options such as vegetables, fruit, dessert, salads coupled with beef and pasta dishes. One of their primary selling points is the fact that they insist on providing their diners with an accessible, friendly ambiance where visitors can feel at home without burning a hole in their pocket. However, the truth is murkier than it seems, and Bonanza Steakhouse probably shouldn't be your first stop if you're looking for high-quality, juicy, and succulent steaks that leave you craving more. Here's why.
The quality of the steaks leaves much to be desired
So what is the catch? While Bonanza Steakhouse has a wide variety of offerings and gives diners the option to feast on a buffet-style meal that sounds tempting, the quality isn't necessarily what you'd expect it to be. A Yelp reviewer described the food as inconsistent, saying it either be a hit or miss with the steaks: "It all depends on the cooks they have on the grill. Sometimes, the steaks are done to perfection and other times it's a bad day for a steak." Another Yelp user wrote, "While we always found our food and the buffet average, this is not true with our recent visit. We got the chicken fried steak and it came out cold and the gravy cold and hard ... The most disappointing was the price tag. They are now too high and we can get a much better steak for only a few dollars more at Texas Roadhouse."
When the steaks at the steakhouse fail to deliver, that could be a real downer and restrict you to the buffet. But it seems that the other options aren't very good either in terms of quality and taste, which might leave you with a bad taste in your mouth at the end of the meal.